Before long, older kids will just ask for money and clothes for their birthday. So enjoy these years by surprising tweens with the kinds of awesome birthday gifts they'd never think you're cool enough to buy.
If you know their interests, they'll be thrilled you took the time to find the very perfect thing. And be sure not to buy anything too young! If you've ever seen a 10-year-old opening a cutesie baby doll (and trying to feign gratitude) you may know what we're talking about.
While fifth graders may be into different things than seventh graders, there's still a world of inspiration here. In fact, if you're shopping for a 12-year-old, take a look at our list of cool birthday gifts for teens as well. Hope these ideas help! They all come directly from our own older kids' covet lists.
Be sure to see our full list of the coolest birthday gifts for kids by age
All gifts have been editorially determined by our staff, there is no compensation in exchange for picks. CMP is an rstyle and Amazon affiliate, meaning we may earn a small commission on some item at no cost to you, which helps us remain independent and support our team.
 – For even more of the coolest gift ideas for tweens and older kids, please visit our holiday gift guide – 
($20.99 at Amazon)
Tweens have a lot to say and this multicolored LED light box gives them one more way to speak their minds. Such a hot gift right now!
($107 on sale at Amazon)
One of our favorite new gifts for tweens, LittleBits' Avengers Hero inventor kit lets kids build a wearable, customizable, and programmable gauntlet. Don't worry, there's no snapping functionality. (Phew.)
($49.90, Hot Topic)
Are your tweens as obsessed with Riverdale as ours are? Well…maybe they are and you just don't know it yet. (Sorry if we outed you, kids.)
($149 at Amazon)
One of our featured tech gifts for tweens in last year's holiday gift guide, we still think this gift rocks. Kids will love hearing their tunes on their very own high-quality, volume-limiting BOSE headphones — but will love wearing a pair that they've customized themselves, just as much.
($19.99, Pretty Twisted)
Yes, the 70s trend is back! And this year, we fell in love with the cool craft kits for DIYers that include all they need to make their own room decor. Choose from 10 on-trend themes, from llamas to sugar skulls to zodiac signs.
($31.49 at Amazon)
Don't be deceived by the "Disney" part — this is a very fun, fairly dark strategy game for kids 10 and up. Everyone gets to play their own favorite villain. And the villains always have more fun, right?
($12.99/ea or $45.99 for the bundle at Unicorn Snot)
Pro tip: Two colors together, like silver and blue, can be…well, magical.
A day of go-kart racing
(price varies)
Most tweens can't wait to be old enough to drive, so scratch that itch with a gift certificate to the closest go-kart facility, like K1, shown here, which has 41 locations across 14 states. Learning how to avoid traffic on a track before they hit the open road? Priceless.
($12.50, Hot Topic)
Funko POP! figures are massive with the tween set, making them beloved yet super affordable birthday gifts. Find your own kid's favorite from among the (estimated) forty zillion available. Our own tweens are totally 100% into the Stranger Things 3 characters right now, and Steve is looking tubular in his Scoops Ahoy mall job duds.
If you're looking for a very generous gift, order the entire set of 9 Stranger Things 3 characters from Big Apple Collectibles for $84.99. Sorry, no Alexi figurine.
($24.99 at Amazon)
Our readers go wild for the DIY book kits from Lulu Jr., and their comic kit is a brilliant birthday gift for tweens of any age, especially now that they have so much more to say.
Their favorite team jersey
(Kevin Durant youth jersey, $49.99, NBA store)
You have to get the official one. You just have to.
($46.59, Amazon)
Our tweens love making their own 3-D creations, and there are tons of 3Doodler stencil sets including STEM-themed 3Doodler sets to help keep the creativity flowing.
Xbox Design Lab custom controller
($69.99+ at Microsoft)
Create a controller that fits their style perfectly, or choose favorite team colors. With over a billion possible color combinations, you'd better get started now so you finish before their birthday arrives — or give them a gift card so they can make it themselves.
($65 at Doc Martens)
You never forget your first love. Or is that just us? We say go for the classic, and consider amping it up with a colorful shoelace.
($24.89 at Amazon)
We can safely call this one of the most popular tween birthday gifts with our readers ever. Kristen's tween daughter is obsessed with her hair mannequin, which will keep tweens busy braiding, twisting, and up-doing like a YouTube pro.
($11 and up, unframed, at the Film Artist)
Love this interpretation of Queen Ramonda's line, which should resonate with every son or daughter of Wakanda.
($10, Uncommon Goods)
If they're over slime — or you are — Thinking Putty is the logical next step. Love this new color inspired by the coat of the beloved sloth, or find a pack of lots of colors.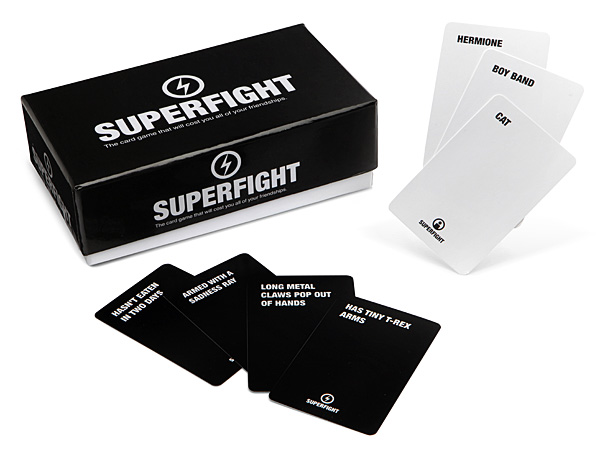 ($25.49 at Amazon)
We love card games for the family, and this is the perfect gift for tweens who love to argue out their ideas. As in, all of them! Our own tweens are so into it.
($49 on sale at Amazon)
They'll love this instant camera which is perfect for parties, days at the park, summer camp, or visits with the cousins. All without the shake, shake, shake of instant pix from back in the day.
($32 at Shop Kelly Renay)
This is a great age to get kids to start expressing feelings or jotting down ideas, poems, or song starters. While any journal makes a great birthday gift for a tween, find cool designs at this indie shop including emojis, musical notes, and vintage cameras.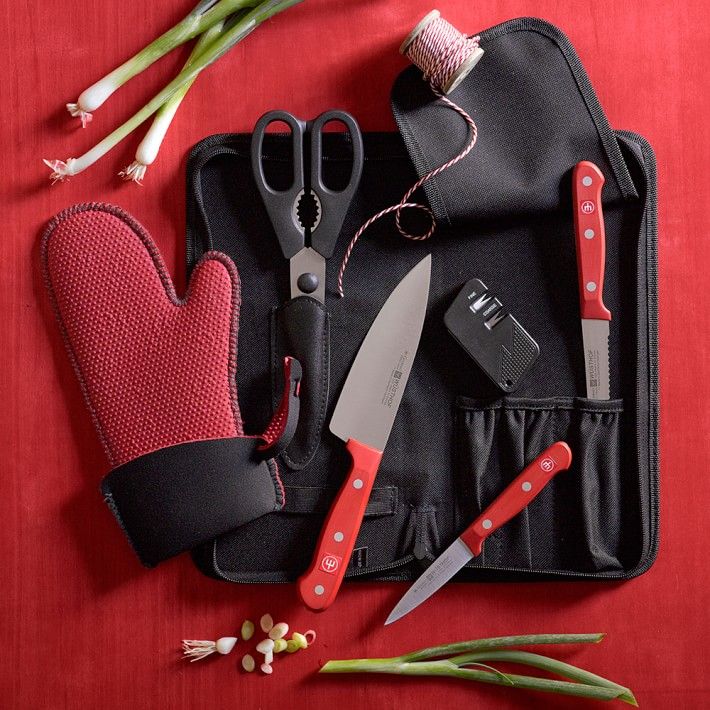 ($99.95 at Williams-Sonoma)
Future chefs will flip over this very grownup, and yet totally kid-friendly set of real knives from the masters at Wusthoff. The one catch: They have to promise to make dinner at least once a week.
($34.95 and up for tail only, $89.95 with the monofin at FinFun)
With The Little Mermaid live action film coming up, mermaids are destined to be huge again. This is of the coolest pool toys we've ever tried out — the lightweight flipper and gorgeous fabric tail turns a strong swimmer into a real mermaid. Or as close as one comes without needing Ursula-level magic.
($14.99 at Target)
Monopoly Fortnite means at least they won't be playing Fortnite? Win!
($73 at Ray Ban)
Here's a savvy shopping tip: You can get original Ray Bans at a great price in junior sizes if you're shopping for a not-so-huge kid (or even an adult) with a smaller face. Otherwise size up to the regular Wayfarers. Black with green classic lenses, of course. Timeless fashion.
($69.95, Goldbelly)
Whether you can't be with them on their big day or you just want to surprise them with the coolest cake of all, Goldbelly ships an actual "Cake Boss" rainbow cake from Hoboken's Carlo's Bakery.
Gift card to their favorite shop
(prices vary)
While gift cards can seem like a cop-out birthday gift, for a tween without a lot of disposable income, it's the gift of freedom, possibilities, and a glimpse of big-kid responsibility all wrapped up in one little piece of plastic. (Or you know, a QR code on their phone.)  Figure out your tween's favorite interests, whether it's music, gaming, fashion, books, or Vanilla Bean Frappuccinos, and let them go to town. Literally.