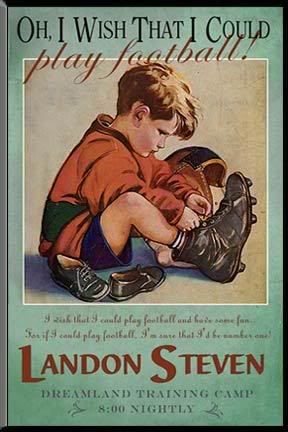 I really do love my kids' names. Considering how many fights my husband and I got into before we finally nailed down Quinlan and Drew I might have them plastered all over their walls except for the fact that I have yet to run across a wooden name sign that suits my extra-picky taste.
That is until I stumbled upon the personalized vintage room signs at the Stork Store.
Choose from a whole range of wooden signs that feature gorgeous nostalgic images, include your child's name and even your own custom phrases and you've got an amazing piece of art and outstanding way to celebrate your kid's carefully chosen name. You know, other than that lower back tattoo. Heh. –Kristen

Congratulations to Colleen P, winner of her own personalized vintage room sign!