You might think that I'm obsessing about marshmallows because I'm pregnant. I mean, c'mon, marshmallows? Aren't there like 4000 other yummy sweets that one might pick over those things people stick in S'mores or on top of hot chocolate?


But let me just say that my obsession with the tasty vegan
marshmallows from Sweet and Sara started waaaay before this
pregnancy. Now I just have an excuse to eat the entire container.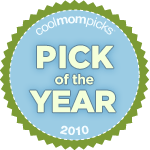 These
ridiculously delicious marshmallows are the brain child of 18-year
vegan Sara Sohn, who was convinced that she could create a vegan
marshmallow, and boy did she. They're decidedly heartier and firmer than
your regular old not-so-animal-friendly marshmallows, so much so that
you'll find yourself biting, savoring, and yes, hoarding them, as
opposed to mindlessly popping them into your mouth. Okay you might just
do that too.
I'm happy with the plain Vanilla
flavored marshmallows, but I'm just as smitten with the subtle Strawberry
ones (pictured) too. Now I just need to find a way to hide them from my
family in a place that is not my belly. -Kristen
You can
purchase vegan marshmallows at Sweet
and Sara or check your local Whole Foods dairy section.