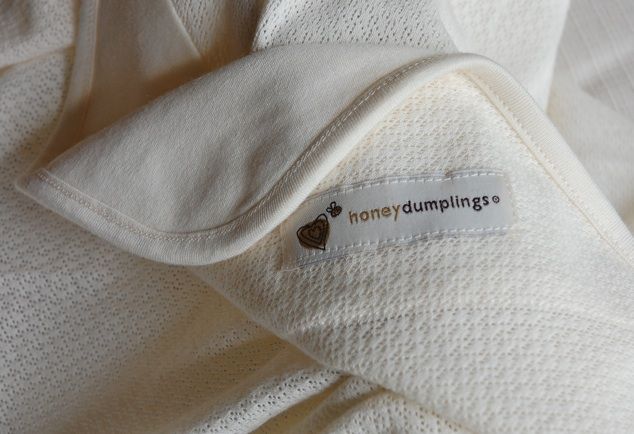 I remember wrangling that swaddling blanket and trying to wrap our first newborn babe like a burrito over and over and over again. More often, we accomplished a tortilla, flat and floppy, with baby girl seriously unimpressed with her parents' swaddling skills.
Oh, if only we'd known about these buttery-soft new swaddling blankets–we might have gotten our swaddle on from the get-go.
Each
blankie–which is sized to fit a baby up to four months old (as opposed
to the often-way-too-big-to-get-a-good-swaddle-going ones out
there)–has a fold-down swaddle corner that helps position the baby in
exactly the right spot. The material is soft, lightweight, and stretchy,
so it wraps around the baby snugly without coming undone. And it's
open-weave organic cotton, so it doesn't get baby all overheated. You
know, like an overcooked burrito. Heh.
Plus,
they're just so lovely to look at like everything from Honeydumplings: cream-colored, in three different
patterns. If you can't choose, go for the recycled gift box set with two patterns tucked inside. A
far cry from those stiff, hospital-issue blue-and-white striped
blankets, for sure. -Lexi