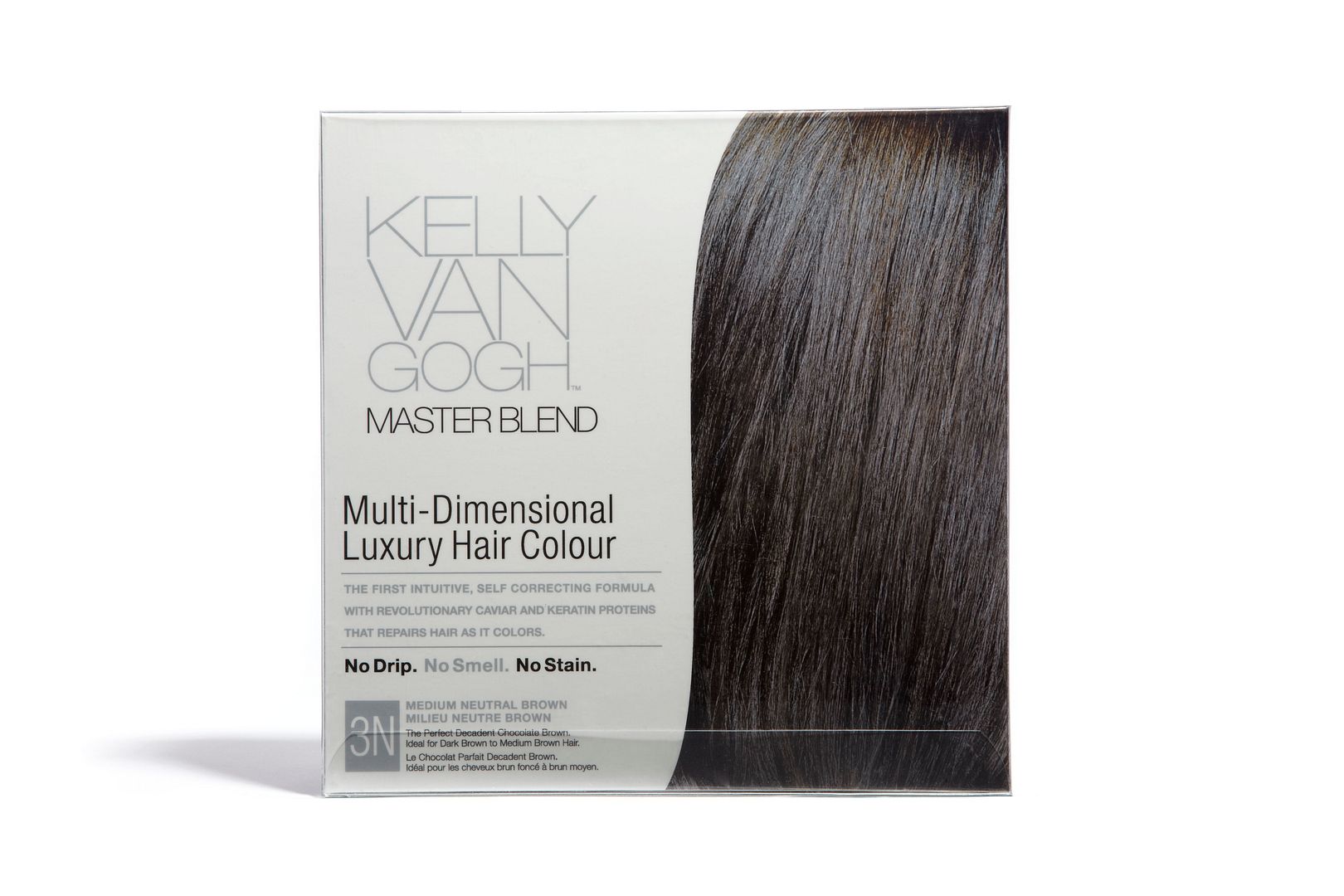 I'll be honest, I haven't used hair color out of a box since high school, which I like to refer to as my Kelly Bundy years. But I'm seriously considering now for the first time, having discovered a new line of luxury DIY hair color.

Colorist Kelly Van Gogh is the mind behind Master Blend,
a formula designed to actually repair the hair as it colors. (It's
infused with mica shine minerals and caviar!) There's also a touch-up
product called Root Rehab, and various hair tonics and shampoos to help
keep your color looking good. Ignore all the cheesy "as seen on TV" kind of stuff on the website–these products are getting good buzz from style editors.
The last time I got my highlights
done, I was at the salon for over
four hours. My hair looked amazing, but I couldn't help feeling like I
had wasted a day. There are clear benefits to doing it yourself, and
because Root Rehab doesn't drip or smell, you can tend to highly
important matters like catching up on Top Chef while the color sets in.
If you think you might be too inept to artfully apply your own color,
then you can head to You Tube for Van Gogh's instructional hair color video. From what I can tell, you don't have to be a Van Gogh to pull it off. –Melissa
Find the line of luxury DIY home hair color from Kelly Van Gogh is