Of all the Cyber Monday deals today, we might be the most excited about Tea Collection. A frequent CMP sponsor and a label our own kids wear a lot of, they're not only offering 25% off their already reduced sale collection today, but for every purchase you make on their site today, one Tea item will be donated to the Global
Fund for Children.
Now you know why we love them so much.
Here, just a few of my own favorite picks from the new 2011/12 collection that can keep your kids looking fabulous–and most importantly, feeling beautiful on the inside, for helping other kids. –Liz
[don't miss details on a great offer after the jump]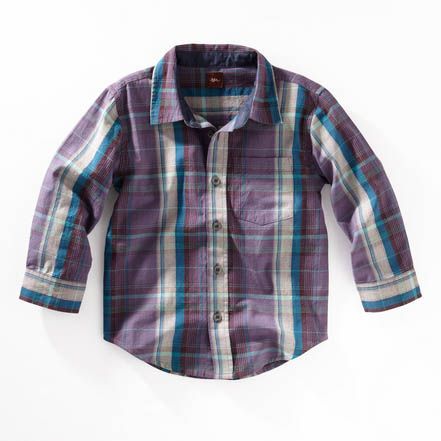 Fiesta Plaid Shirt
I really appreciate how well Tea's shirts hold up–you can definitely expect to get a second (or third) sibling into them. This one looks like a funky modern dress shirt, but it's cotton and machine washable. Love it. And it looks suuuper cute with this
herringbone jacket
(shown at top).
Dance Party Dress
The
name alone would keep my daughters wanting to wear this every day. Not
just on dance party days. (Though come to think of it, every day kind of
is at our place.)
Wildflower Banded Dress
Tea is known for their globally inspired prints, and I happen to love this floral. It presents such a lovely pop of color in the winter, but can still transition to
spring. This style is suuuper wearable by the way. It's great over thick tights an mary janes, or make it funky with chunky boots and a vest.
Dancing Dragon Pajamas
Hooray! Tea is doing pjs now! There are quite a few cute prints, but I really dig this dragon print to help ward off nightmares and medieval marauders. (Rare, but still a possibility.)
Ticking Stripe Pant
Moms always write to us begging for boys' pants that aren't jeans and aren't khakis. I love these stripe pants which have a stylish look, but in 100% cotton are comfy enough for tearing up the playground.
Jaquard Sweater Leggings
Leggings are such a staple in our house because we wear them all four seasons, under dresses, tunics, and tutus. (My girls; not me.) Tea makes great
Skinny Stretch Leggings
but I happen to love these
Jaquard
Leggings
for the season. It's like wrapping your legs in the softest sweater. Wear them under party dresses for a great look.
French Terry Cargos
Steal alert! These terry cargos are just $15 right now, plus the extra 25% discount. This is a really inspired choice for your little guy. They're more structured than sweatpants for everyday wear, and the pockets are perfect for treasures. Actually, I'd put a little girl in them too.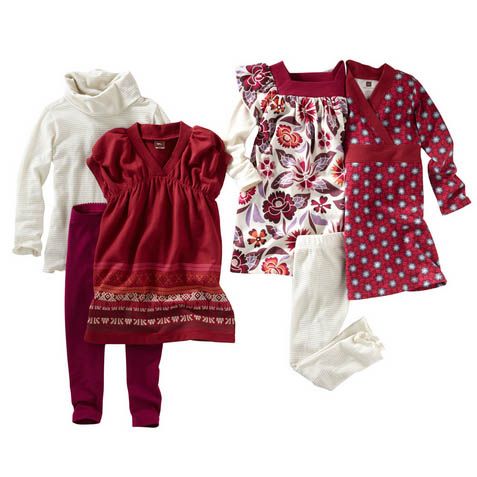 Tea Gift Sets
For an awesome gift idea this holiday, consider the boys or girls gift sets which give you a ton of mix-and-match wardrobe possibilities at great prices. You hear that, Grandparents of the world?
You can find a ton of amazingly wearable, durable pieces from our sponsor Tea Collection.
SPECIAL OFFER: Today and tomorrow only (11/28-29) save an additional 25% off the entire sale section, with some pieces starting as low as $15!
PLUS for every piece you buy, one piece will be donated to a child in need through the Global Fund for Children. Yay Tea!