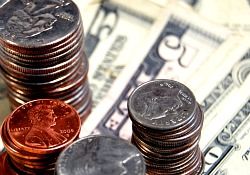 The next in our series of New Year's resolution help: Better financial management for the new year. (What? Not just us, right?) Here, just a few of our favorite simple tips and resources to help you get off to a good start in 2012. –Liz
Get your head in the game
For a great overview on all things financial, the
Daily Worth
website and email newsletter offers just that, especially for women and by women. The tips are practical, and you don't need an economics degree to understand it; but even if you
do
have an economics degree, you won't find dumbed down content here.
[Keep reading for more great money management tools]
Don't shop online without searching for a coupon
While we tend to offer plenty of discount codes here for smaller retailers, if you're shopping the big guys, you'll always want to search for free shipping offers or coupon codes before you hit "buy." Actually, you can find them for small retailers too. I still love this post in which Mir, our resident frugal mom, analyzes 6 of the top coupon sites on the web.
Speaking of which, you might want to subscribe to Mir's site,
Want Not
, which is my own favorite discount shopper site. It's one of the very few coupon/deal blogs I've found that doesn't feel bought and paid for by the shops she recommends. And the writing is great too. Oooobviously.
Commit to improving your credit score
Your credit score is so crazy important. It helps determine whether you'll get a credit card, a lower interest rate, a home equity loan, or even those financial aid packages (yikes) for the kids that you'll be thinking about before you know it. Anyone who's ever watched the TODAY Show knows financial expert Jean Chatsky, and her thoughtful, common sense approach to financial management. On her blog, she happens to offer a program called Score Builder by Smart Credit that gives you personalized guidance to figure out your issues and achieve better credit scores in 120 days. If you've ever had debt problems, this looks worth the free 5-day trial; after that it's $19.95 a month for a subscription to Smart Credit.
Sync up all your accounts
One of the simplest ways to start getting your finances back on track is just to be able to see them all in one place! Mint.com lets you do this and more. This site helps you manage your spending, save for the future, start an emergency fund, you name it. Like Daily Worth, it's a terrific and very user-friendly resource.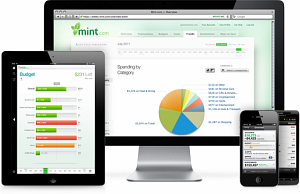 Get with the online banking program!
I find it hard to believe that there are still people out there skeptical of online banking, but let me assure you, it's the best thing ever. You can set up automatic monthly payments for set charges like cable, preschool payments or insurance, and make sure you're never late on a credit card payment. It truly saves so much time and makes life so much easier. Some banks even let you set up calendar alerts for days certain payment are due.
While you're at it, visit all of your creditors' websites and opt for paperless communications. Not only is it more eco, this way all your financial info can be stored online in one safe place, and not in shoe boxes around the house. You'll thank me, come tax time.