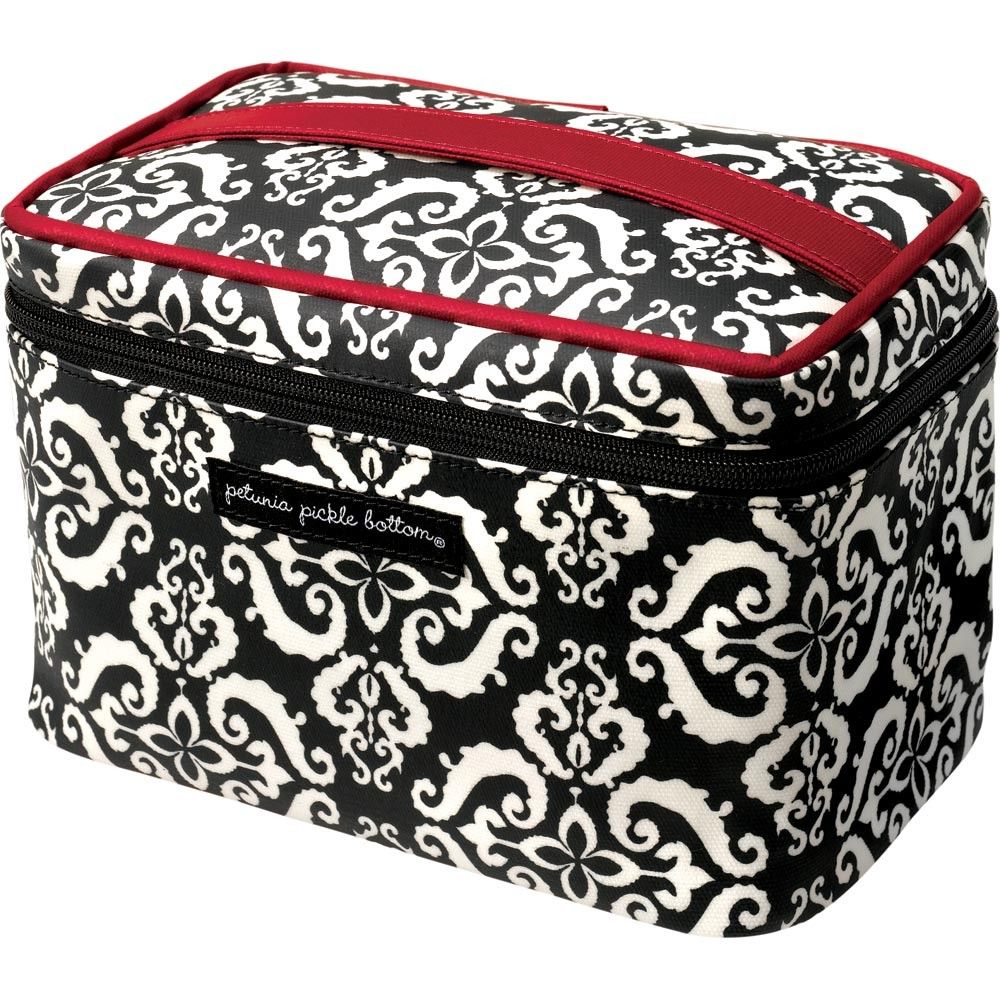 We're always fans of Petunia Pickle Bottom bags, thanks to smart design,
elegant patterns, and a rugged refusal to succumb to ruination. But
once you're past the gigantic diaper bag phase and even the
maybe-it's-just-a-purse diaper bag phase, you might enjoy this lovely new option.

The exterior of the Travel Train Case is made of the same easily cleaned, PVC-free, matte-glazed canvas we've come to love, and all the beautiful fabrics are available. However the inside is made just for you. And that means no bottles.
The six interior pockets are great for dividing jewelry for travel, or maybe for tucking all your toiletries into their own little slots. The center space fits all the things I need for a trip– a paperback, my iPod, my phone, and my wallet. Basically, it's the perfect little glamorous travel bag that even I can't ruin.
It's so Orient Express, isn't it?
However if you do want to tuck in a few snacks, baby wipes, and a spare diaper, we won't tell. Those huge diaper bags do make your arm numb after a while.~Delilah