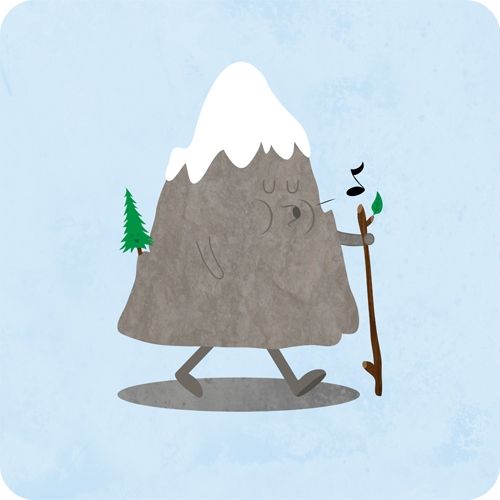 Keep it simple is my personal motto. So l get an extra kick when I see simple meet clever. And a little bit of cute doesn't hurt either.

Canadian "picturemaker" Terry Irwin achieves all of the above with his funky retro vibed prints and I am really digging these designs. This lil' hiker
print is a clear winner to jazz up a kids room. Makes you want to step
out for a brisk morning walk and take on the day doesn't it? I also
happen to love Terry's happy monster kids' prints. That would solve some bedtime issues here.
See? They are happy!
With
his inspiration stemming from his own childhood, the themes do seem to be a
little more boy friendly and we'll gladly take them. Our little guys
deserve some hip decor too. Carry on. – Stephanie M