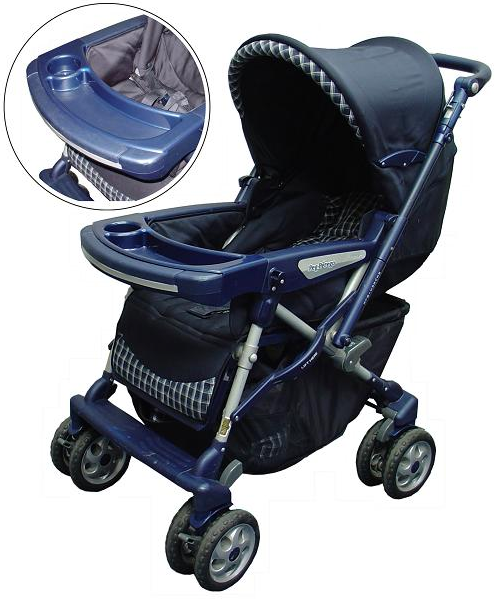 If you bought a Peg Perego stroller between January 2004 and September 2010, you'll want to check to be sure it's not one of the 223,000 strollers that are only just now being recalled after an infant died in 2004. Little ones, particularly those under 12 months old, can pass between the seat and the tray and can get their heads stuck.
The specific recalled strollers are the older Venezio and Pliko-P3 models that have a child tray with a single cup holder, not the bumper bar. To be certain if yours is on the list, check the
CPSC information page
for specific model numbers, then contact the manufacturer for a free repair kit.
I have to say that it's so disappointing it took such a long time for this recall to occur, especially when so many baby products companies are so responsive and super quick to issue recalls for far more minor problems–and certainly not ones that involved something so tragic. We'll stand by to see how this plays out, and how the company takes care of their customers. -Kristen