Bags
Kristen and Liz: We agree! The gorgeous handcrafted faux leather bags from Crystalyn Kae are original, stylish, practical and way more appealing than some purse with big corporate logos all over it.
Jewelry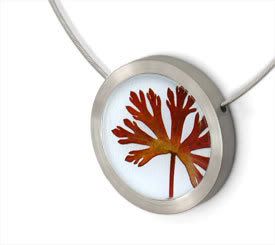 Kristen: I'm definitely hoping for a necklace from Blend Creations' new round line. The foliage pieces makes me believe that spring really isn't that far away
Liz: Jacqueline Sanchez's whimsical, inventive LEGO and diamond line make you want to be a kid again, but with an adult budget.
Diaper bags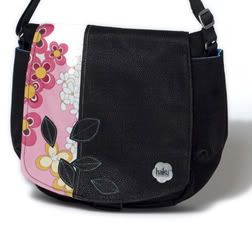 Kristen: I'm loving the Haiku To-Go bags. They're a little bit sporty and a lot functional–perfect for everyday use
Liz: Rebe diaper bags are easily the least diaper bag-looking diaper bag I've ever seen. It's nice to see a true downtown bag in contrast with so many uptown options.
This may have been the toughest category to narrow down–peruse our Jewelry and Handbags categories for other amazing options.