It's the quintessential new baby gift: A blanket, a bib, a must-have bit of gear, a fifth of Jack for the mom. (We kid! We kid!)
Kristen: Baby quilts meet 2008 in the most beautiful modern way with the myQuilt from MilkLush (at top).
Liz: I'm a huge fan of handmade quilts that don't look straight out of the Colonial era. Props this year go to the gorgeous modern quilts from Bedscape Designs and the exquisite poppy quilt from All the Numbers.
Kristen: The smart, cool baby gear from Wisey definitely make life with kids easier. Too bad I didn't find them until now.
Liz: Suddenly I realized why I hated tummy time: I had to spend it looking at some garish neon Noah's Ark print play mat and not the gorgeous Kensington Play Mat.
Kristen: Mairzey Dotes handmade bibs are super cute, but not so cute that you don't want them drooled and puked and slobbered all over.
Liz: The kimono-style bathtub wraps, matching bath towels and mitts from Petite Miette are bold, bright, luxurious, and scrumptious. No pinks or baby blues is just a bonus.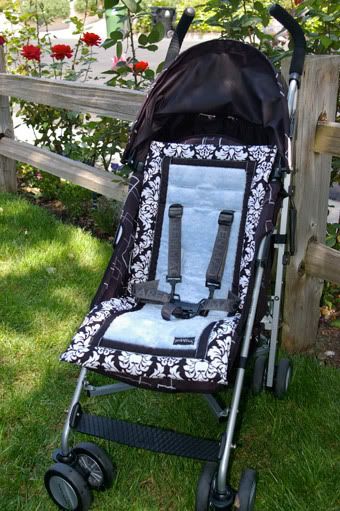 Kristen: I'm totally infatuated with the Booyah Stroller Pads. They'll make any stroller look and feel fantastic.
Staff: An extra hand is a godsend for mothers; the Medela Freestyle hands free breast pump actually gives you two. And yes! It works! Best new invention of the year for new moms, hands down. (Heh.)