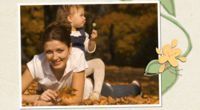 Mother's Day is creeping ever so close, and dads, you may have remembered to order flowers for your mom, but did you remember to do something awesome for the mother of your kids? (Sorry, dudes. That's your responsibility, too.) Don't panic! There's still time to go create the perfect Mother's Day video to show her how much you love her, over at Animoto.
You choose the template, then upload your photos and choose what song the 30-second homage is set to use. Animoto takes care of the rest–the animation, the special effects, the complete wow factor. It's easy, it's cheap (just $3), and best of all? There isn't a mom on the planet who won't love it. I promise. You're welcome! -Mir
Go make your Mother's Day video now at Animoto.