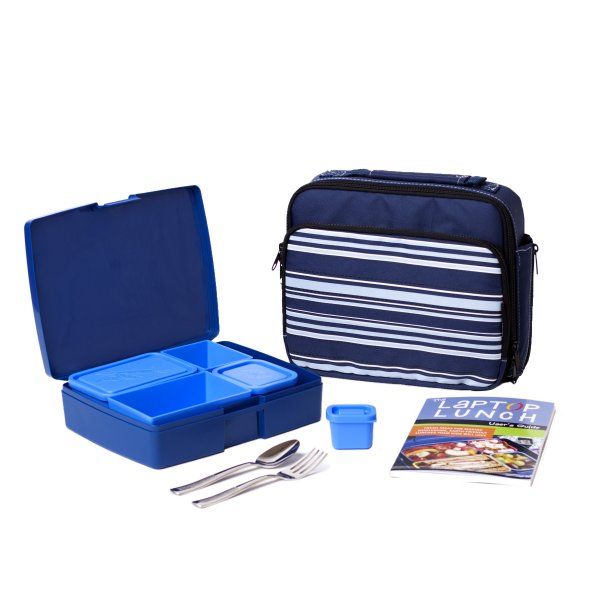 Packing kid lunches is one of my least favorite things; rummaging for useable plastic food containers and matching them to lids that have migrated between several shelves (yes, plural. In my house, it's an Issue) is a misery. And I'm about to start rinsing out baggies and taping closed scraps of wax paper. And hating it.

That's why I am completely tickled to have my hot little mitts on the latest in laptop lunch kits from Obentec. The new kits have a few changes:
the insulated carrying case is smaller and does not include a bottle,
but the zippy, foldable pocket is designed to carry one.
There's
also a
size-perfect set of reusable utensils, a sturdy, expandable front pocket and a
cheery new 100% post-consumer, sturdy-feeling fabric exterior.
These bento kits come at a lower price point, too, $34.99, which includes the tote
(in a variety of styles), the bento containers, a utensil set and a book
full of smart eating lunch ideas. They'll even send you a free monthly lunch idea newsletter to help you push past your pb&j fatigue.– Barbara
Find the new Obentec bento boxes online at Laptop Lunch