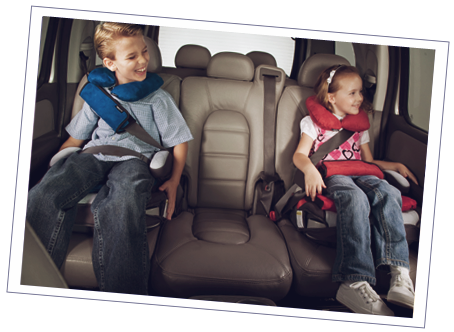 We're so glad you caught our Editor-in-Chief Liz Gumbinner this morning on the CBS Early Show highlighting some of our favorite picks for making road trips safe and sane. Who couldn't use a little extra sanity over the holidays, especially when you're cooped up in a car with kids! Here's a list of all the great items that were featured on the show:
Making the kids comfortable

Evenflo Momentum car seat, Diggity Kids Keester booster seat cushion (pictured)

Feeding them snacks

Ella's Kitchen Baby Food , Dwink juice box holder, No Squeeze juice box holder

Staying organized

Wisey car bag
Keeping them entertained
Squiggle On-The-Go, Rory's Story Cubes

Listening to music & stories
Justin Roberts, Caspar Babypants, Recess Monkey, Tales to Go app
(And check our archives for tons of cool kids music!)
You'll find tons of cool gifts, gear, and discounts galore for kids and the parents who love them here on Cool Mom Picks as well as in our free monthly newsletter (it's cool, promise!).
And you're looking for great apps for kids, as well as other cool tech picks, make sure to visit our new site, Cool Mom Tech. Safe travels!