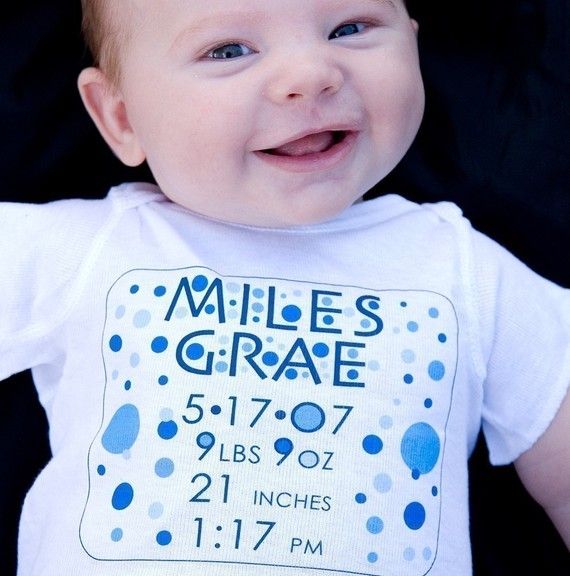 I love to relive my kids' momentous birth day with my husband, my kids and pretty much anyone who will listen. (Admit it–I'm not alone here.) So for all of us who are birth date obsessed, we've found a pretty cool keepsake.

These adorable birth announcement onesies not only look cute on a baby, but they also make sweet mementos. The
design is available with or without bubbles and in pink or blue, but the
artist is happy to work with you on the design, in case you want something else. Think of it as a thoughtful, affordable gift for a mama who already has everything. Including great memories. –Elizabeth
Find personalized Birth Announcement baby tees at Culpeper General.