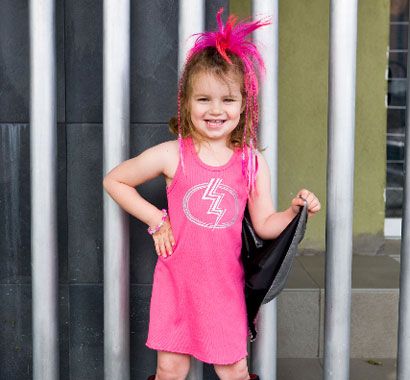 Does your child leap tall buildings in a single bound? Is she faster than a speeding bullet or sometimes confused with a bird or a plane? I know all about this phenomenon because my daughter is a super girl who also demands super hero costumes with style.
(Don't miss a great discount after the jump!)


Longtime CMP favorite Little Capers
is now designing fashionable super hero costumes that kids can wear between feats of strength and justice seeking too. The tank tops have detachable capes, so your
little super hero can look stylin' when he or she spins webs, turns
invisible or eats tall cookies in a single bite; retire the cape, and the tank looks cool on its own.
Choose from an assortment of colors and styles, but I'm a fan of the Zap Girl
tank dress in hot pink with a silver lightning bolt, which lets your
daughter be her own super hero, and not one ready-made on TV.
I would wear it too. Minus the cape. – Elizabeth
Find handmade super hero costumes for kids online at Little Capers and receive 20% off with code: SUPER20.