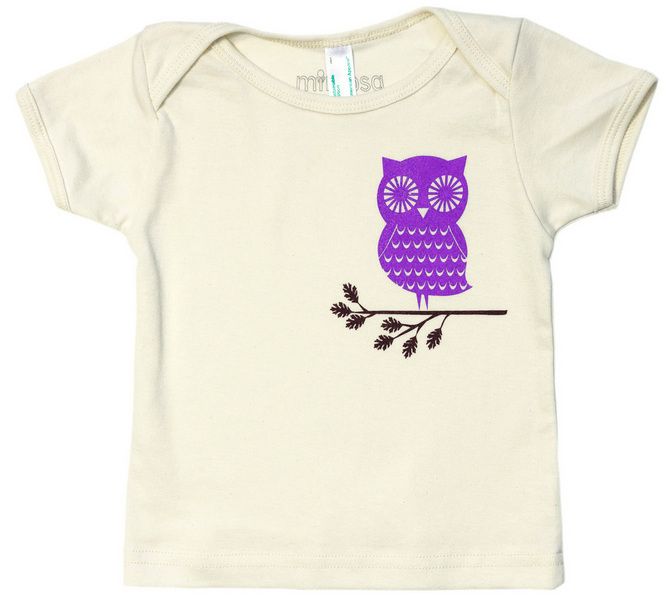 If you've been anywhere near a children's shop in the last year or so, you'll know that an owl is the requisite children's motif for 2011. And we're not complaining a bit. Especially when it's as cute as the ones we've just found.


This adorable baby owl tee was designed by Holly Cruise, who with her sister Ariel, created Mimosa, a site devoted to great design. The design is silk screened onto 100%
organic cotton fabric and sizing ranges from newborn onesies to 6T tees.



In addition to an entire menagerie of animal tees (I'm pretty crazy about the hedgehog tee) you'll also find spectacularly pretty letterpress posters, like this colorful forest animal print–impressive for just $20. And filled with other animals to don't seem to be going out of style any time soon. Oh, you bears. –Betsy
Order the owl tee, forest animal print, and other delightful posters, cards and clothing at Mimosa.com.