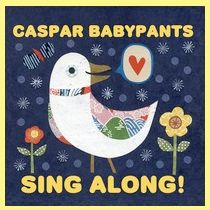 While I was busy applying yet another layer of SPF 50 to my fair children, some of our favorite kindie musicians, and one newbie to the genre, were putting out great music to get us through the next few months.
Thankfully, unlike my fading tan, their tunes are just as fresh now as they were when they first came out, so keep reading to find out which CD's and downloads are must-haves for your family. -Christina


Caspar Babypants, aka Chris Ballew of Presidents of the United States of America fame, is back with his fourth release, Sing Along! He sounds like he's having a blast, along with Pearl Jam's Stone Gossard, Weird Al Yankovic and Frances England who have contributed to his latest collection of 20 traditional and original ditties. And though you may have heard Ring Around the Rosie and Them Bones a few gazillion times, his spin on them will keep you content to listen to them a few gazillion more.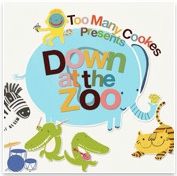 Belle & Sebastian fans with preschoolers should check out band member Mick Cooke's foray into kids' music with the downloadable Down at the Zoo. With the help of his bandmates, Cooke's light, happy romp is full of pretty harmonies and super-cute, animal-friendly tunes sung with a Scottish brogue. Good silly fun.
After teasing us with their 16-minute debut CD, The Hipwaders have put out a full-length CD, The Golden State. It is full of sunny guitar-pop tunes that beckon like Come to California, Summer Day and the rocking Hey, Josie! This is one collection that will speak to your preschoolers and grade schoolers with smart lyrics that don't baby-talk down to anyone.
Grab some new music with Caspar Babypants' Sing Along!, Belle & Sebastian's Down at the Zoo, The Hipwaders' The Golden State; check out Part Two of our favorite summer releases here tomorrow!