I really do consider myself lucky that my kids don't have a peanut allergy. And I consider myself more lucky that so far, kids in their classes haven't had any that would require banning it from the classroom. Still, I know we won't always be so lucky. And with more and more schools and after-school programs banning PB, I've put together a few options for you parents who might be trying to balance a peanut-loving kid with a peanut-free classroom this year.
I am such a huge fan of these organic nut butters (above), with flavors like maple almond (my fave!) and chocolate macadamia for those who can't partake in the honey-peanut. Get them in jars or in squeeze packs to take on the go. One caveat though: Justin's Nut Butters are not made in a peanut-free facility, and the label warns the non-peanut butters may contain traces of peanuts. So they're not for kids with peanut allergies, but for kids who are around those who have one.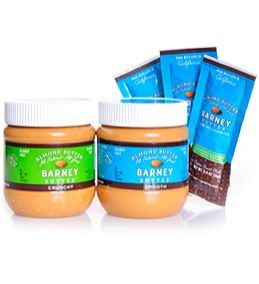 This all-natural almond butter is a big hit with our readers–and their moms who liked the limited list of all-natural ingredients, and the lower calorie count.
Famous for their almonds, it's no surprise that Blue Diamond also makes a great almond butter. Guaranteed made in a peanut-free facility, it's a safe and delicious bet. Plus there's a honey version – yum.
If you can't have any nuts at all, Sunbutter is made from roasted sunflower seeds. It doesn't taste quite the same as nuts of course, but it's pretty darn good. Choose from creamy, crunchy, or organic unsweetened which is great with your favorite jam. There are also great, affordable sunflower butter options from stores like Whole Foods and Trader Joe's.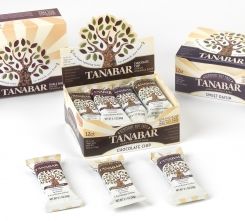 As a snacking alternative, these chewy, all-natural granola bars from Vermont Nut-Free live up to the name. Not only is this tasty snack bar free of peanuts and tree nuts, it's free of sesame, coconut and gluten too, so it's a pretty safe bet for classroom treats.
Check out our archives for more nut-free treats for peanut-free classrooms!