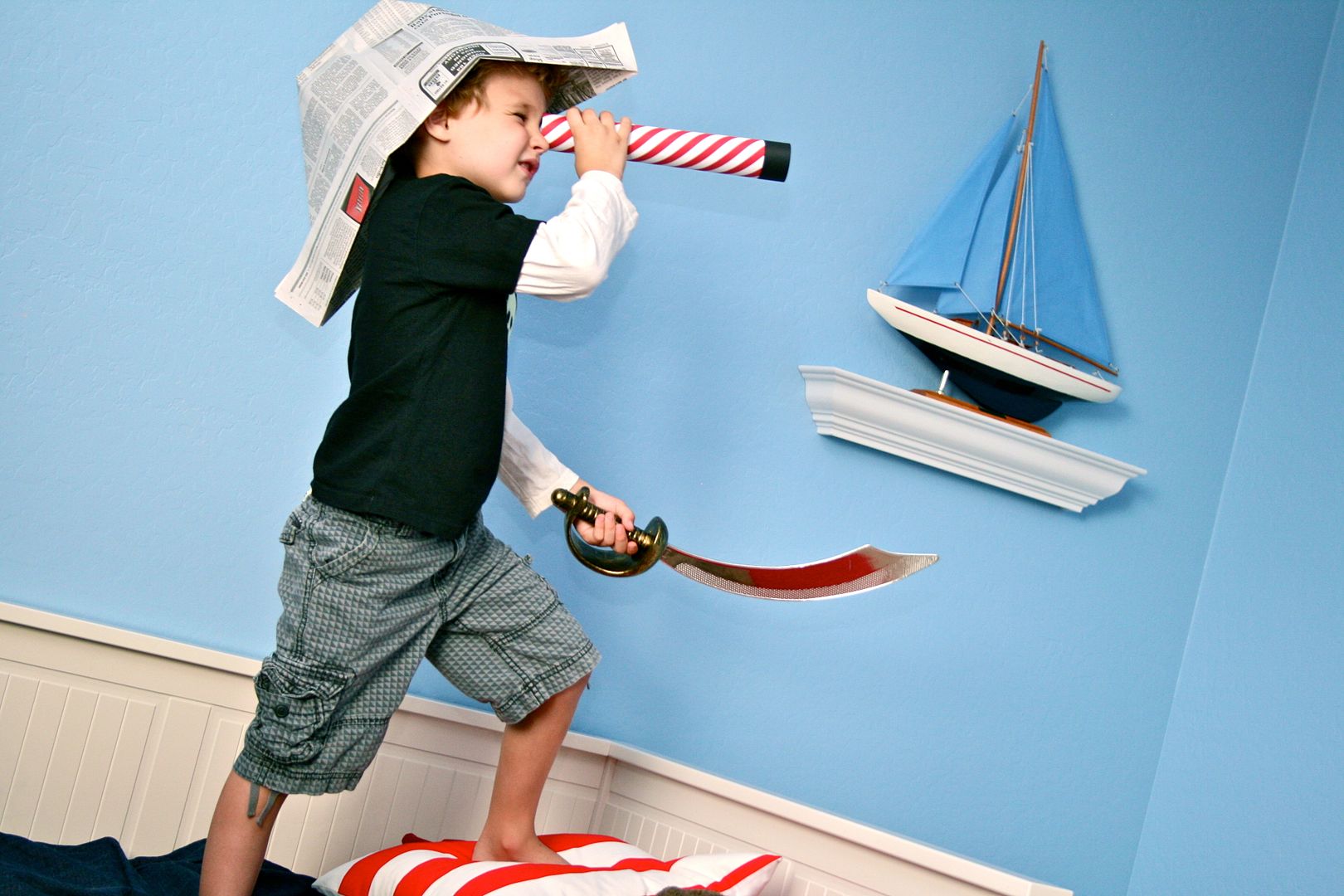 This Monday is TLAPD. That's International Talk Like a Pirate Day, in case you were too busy getting keelhauled to check your calendarrrrrrr. We've been celebrating for years, of course and we've got the pirate underwear to prove it. But if you're on board, we've got some great ideas for gettin' yer grog on.

Did a scurvy dog poke out your eye? You're going to need
an eye patch
.
And they even have hot
pink. Or you can always get some from the party
store and give the kids glitter pens and paint markers to personalize.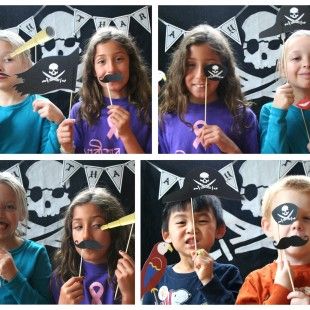 Setting up a photo booth to capture your mateys at their most handsome? You'll love this batch of
PDF pirate photo props
that you can print right at home.
Need a bonny ship to see you through the plundering? This
cardboard pirate ship
is perfect for keelhauling with crayons.
We love the custom pirate printables from Anders Ruff, as with all her great party favors. And this post of hers is filled with so many fantastic game and activity ideas, for your own little scurvy dogs, you'll be busy til the ships come home.

Find your pirate name using the
What's My Pirate Name?
quiz. Or use the
Pirate Order Form
for a complete persona– provided you're an adult, since there are a
few racy questions. For the little ones, I suggest you just throw
some adjectives and piratey names in two hats and let them pick, as all the
pirate name generators we tried had some uh… unsavory pirate adjectives. Still, you can use them for inspiration. You can also check out the pirate related words on
Wordnik
. Sea dog, buccaneer, and corsair, anyone?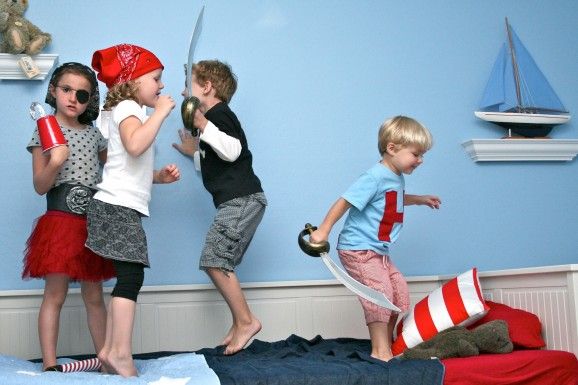 If you need some awesome piratical crafts, check out
Make and Takes
for easy hand-hooks and telescopes. Homemade eye patches and pirate hats be here at
Super Mom Moments
, yarr! And this post at
The Crafty Crow
is also full of booty, including instructions for tricorn hat cookies and a pirate skirt.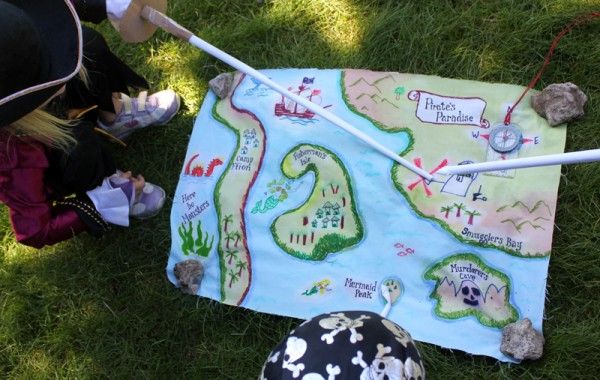 Need
a tablecloth? Cover your table in kraft paper and use markers to draw
islands, ships, dragons, and an X marking the spot. Give yer mates some
crayons and markers and set them loose. Bingo! Colorful tablecloth that
calms the bairns! If you're even fancier, here are some DIY pirate tablecloth directions for the truly crafty pirates among ye.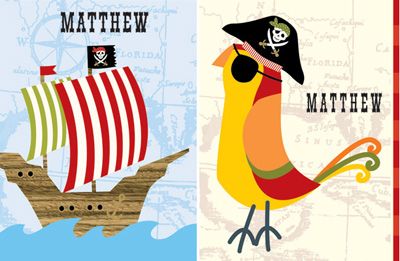 If you need paper goods and a cupcake set to sail the seven seas, we love this
pirate paper goods collection
at Shop Merri Merri. Aye, it may be too late to order for Monday… but there's always Halloween.
Above all, enjoy it. It's not everyday you can put on an eye patch and swagger around if you're over eight years old.