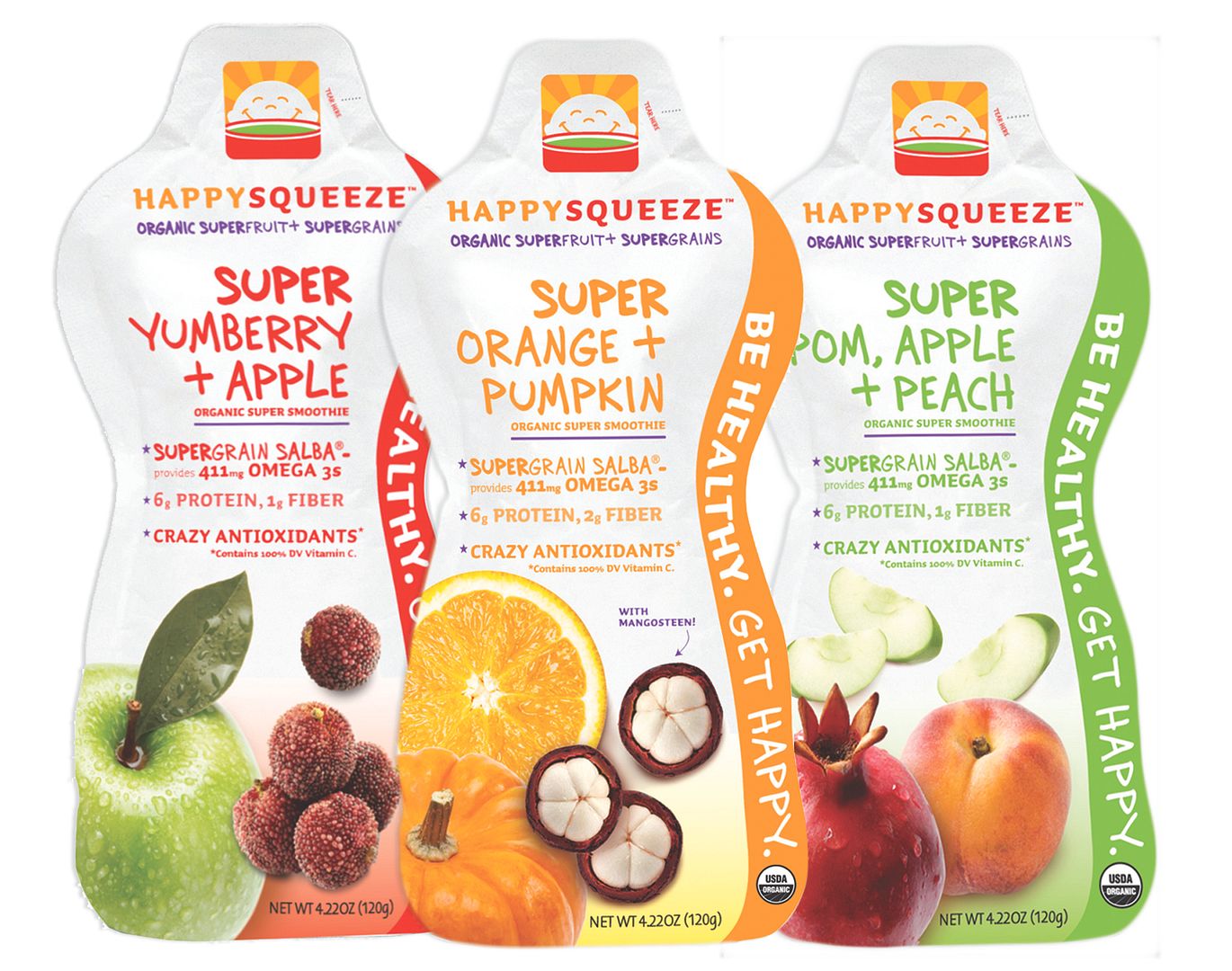 I started a new job right about the time my little guys went back to preschool. The rush to get everyone where they need to be has made our mornings a little, uh, more hectic than we're used to. And while I do manage to give the kids a good breakfast in the morning, I cannot remember the last time I actually did so for myself.
Fortunately, these new organic smoothies are a step in the right breakfast direction.

The HappySqueeze pouches are the ultimate eat-on-the-run food, since you just pop the top and start slurping.
Organic, low in fat and just about 100 calories per pouch, they're also quite tasty– in unexpected flavor combinations like
Super Pom Apple + Peach
and
Super Orange + Pumpkin
.
And they're packed with protein, calcium, fiber, antioxidants, iron,
minerals, and other good-for-us stuff–which means I don't feel so bad
that I also forgot to take my vitamins.
-Lexi