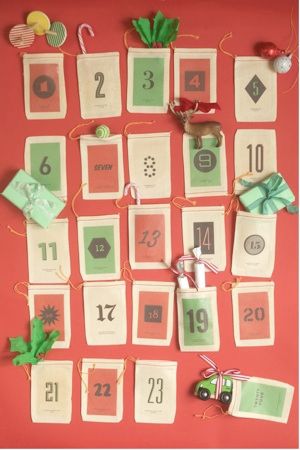 We may still have Thanksgiving leftovers in the refrigerator, but December 1st is just around the corner. To my kids, this can only mean one thing: Time to get out the advent calendar so that they can start the countdown to Christmas.
And just in time, we have tracked down ten (!!) gorgeous new advent calendars that might make your holidays a little more merry and bright. –Christina

Love the different typography on each of the different DIY sacks from Oh Happy Day,
all made with iron-on transfers affixed to little cotton muslin bags.
Hang to the wall with a little tape and fill with tiny treats. (free
printable)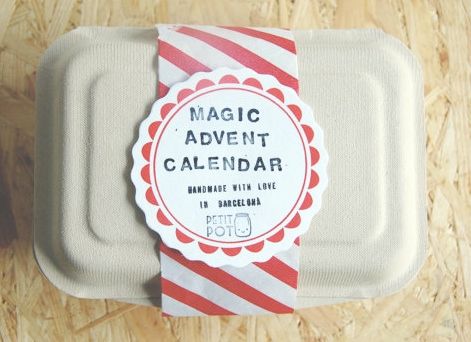 So clever! All 24 recycled-paper bags from Le Petit Pot fit neatly into a little egg carton for storage at the end of the season. ($26.90)
Made up of diminutive stockings, cloth envelopes and little bags, Maileg's eclectic Garland Advent Calendar is ten feet of adorable. ($98 at My Sweet Muffin)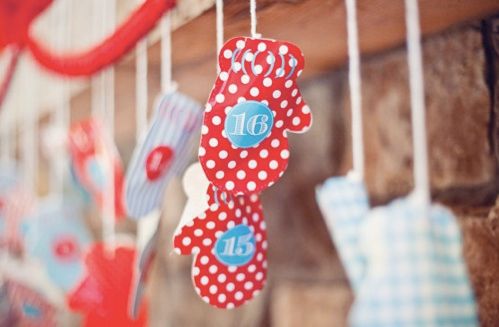 Anders Ruff Printable Advent Calendar Mittens will look great on a mantle or on the tree, and I love the bright, festive colors. ($6.50 for PDF)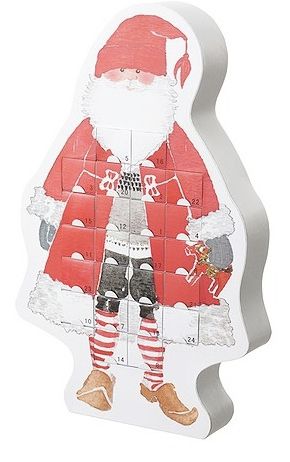 Hop the sleigh to Ikea (or the ferry, if you're in NY) for this European-styled Santa Advent Calendar with its 24 little drawers waiting to be filled with a tiny token. ($9.99, in store only)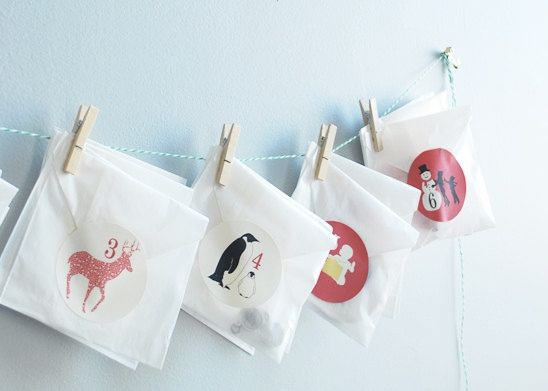 Le Papier Studio's lovely illustrations and high-quality materials insure their DIY Advent Calendar Kit will come together beautifully. ($16)
Print and fold 24 paper presents from Wants & Wishes–each can be filled with a trinket for the kids to open each day. ($5 for PDF)
This heirloom Advent Calendar from Paloma's Nest includes 25 beautifully crafted ceramic ornaments. It's probably best hung out of reach of little fingers! ($98)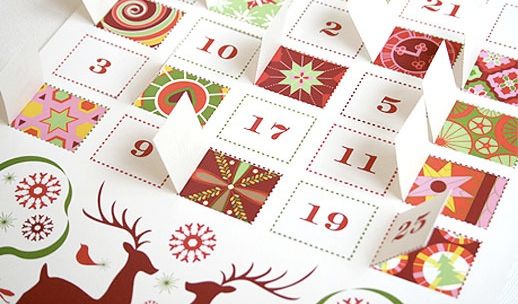 I grew up opening little paper doors on my advent calendars which is why I feel a special fondness for J Hill Design's modern Advent Calendar. Just print this one from home and make your own for the kids to enjoy all month. ($5 for PDF)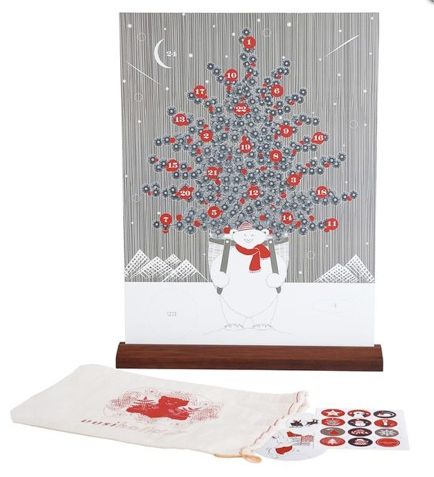 Finally, don't miss  this recent pick, an Advent calendar from Uusi which gets more festive as stickers are added daily. We love that new stickers will be made next year so that the calendar will become "new" again.
For even more Advent Calendar options, check out our archives.