My apartment has been taken over by art supplies! I want to hold on to many of the supplies and keep them in an organized manner…if this this possible with a 3 year and 5 year old. –Holly
Hi Holly,
With three of my own little artists, I can empathize! It's easy for a small space to be quickly overrun byall those supplies–not to mention the results of your kids' artistic labor. Here are some of my favorite ideas for storing art supplies and projects.
Ikea's Expedit bookcase (at top) is my hands-down favorite for art-supply storage, holding craft books, and even for displaying some of their favorite play-dough sculptures. The size you choose will depend on the amount of space you have, of course.
The largest unit can fit a ton of stuff and is tall enough that you can put the messier items (paints) on a top shelf, though there are units that are great for smaller spaces too. We have some bin inserts to hold loose craft supplies. The dark color looks really clean and modern in any room, and I love that it can transition to a regular book shelf (or wall unit) as the kids get older. Just be sure to anchor this to the wall, since the many shelves can be tempting for little ones to climb.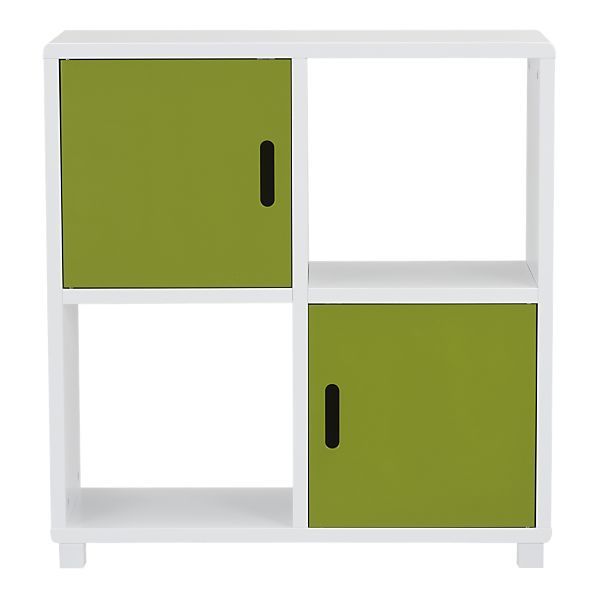 I also like the modern look of Crate and Barrel's Qube 4-section storage unit in green and white. It won't take up very much space and is easy for little hands to reach if you want them to have access to their crafts. Keep the messier stuff behind the closed doors, and use the other two shelves for books, or additional storage with stacked bins or baskets.
We've seen some clever ways that parents can use a regular over-the-door shoe holder to store craft supplies without taking up too much space. Perfect for apartment dwellers. The canvas versions are more substantial, though the clear plastic ones make it easier to see what's hiding inside the pockets. Either way, some sticker labels on the outside should do the trick.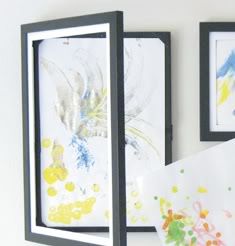 If you are looking for a great way to display the kids' masterpiece du jour check out these easy-to-change frames which come in a couple of different sizes.There's a favorite with us, since they can display the latest and greatest, while storing a whole bunch of the older (but still greatest) pictures in the springloaded frame base.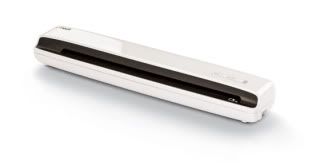 We also love using this small but powerful NeatReceipts scanner which can quickly scan and organize art projects to save on your computer—no more guilt when you have to throw things away to make room for the new projects!
Also, don't miss our toy storage solutions and more toy storage solutions posts—some of the products could work for art supplies as well.