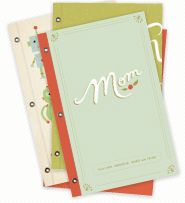 We've been fans of Minted going way back to when we first discovered their gorgeous stationery and support of the indie designers who create them. We can't tell you the number of notes we get from readers (okay, a lot) thanking us for introducing them to Minted. So we're excited to be partnering with them again to showcase their amazing new custom journals and notebooks.
Also, we're offering a gihugic giveaway. Consider it our early Mother's Day gift to you.
[After the jump, don't miss our favorite new designs, plus details about our $500 giveaway!]

If you're looking for a great Mother's Day–or really, anytime–gift,
you'll find more than 170 gorgeous notebook designs, all customizable,
from the photo to the colors to the kind of paper inside. And even with
handbinding and nice paper stock, they all starting at just $16.
Seriously. So you'll still have some money leftover for brunch and a
bouquet of flowers.
Here, a few favorites. (Although honestly, it was not easy choosing!)
For a super mom in your life: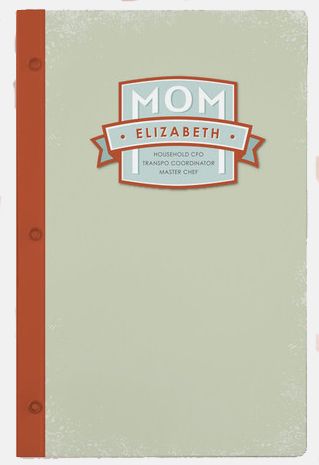 You can even customize the three superhero skills beneath her name.
Designer: Super Mom: Smudge Design
For a brand new mom (or dad!):
The
easiest baby book to keep up with may be the one with wide open
spaces for jotting down any milestone, any moment, any cute first word.
Designer: Pop of Color: Kelli Hall
For grandmas: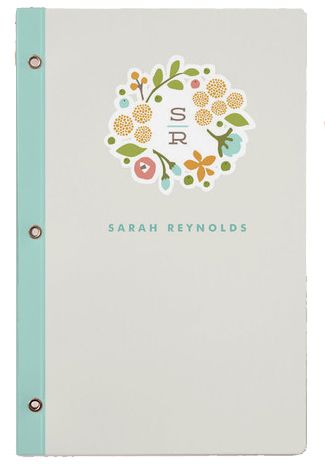 Lovely for keeping on the night table right by the rotary phone (ha).
Designer: Cerulean Blooms: Jennifer Wick
For the cool bride:
The perfect way to jot down memories that might be too racy for the proper wedding album.
Designer: We Ate Cake: B.Wise Papers
For your favorite kid:
Love
the idea of encouraging kids to keep journals as early as possible.
These are way more fun to write in than those black and white marbled
things.
Designer: Robots!: Dawn Jasper
You can also grab coordinated
personal stationery sets –an amazing deal starting at just $35. Most of the
custom boxed notecards we see at this quality are way more than that. As
in…wayyyyy more. Especially considering it comes in a gorgeous
embossed gift box.
Happy shopping mamas. And psst…make sure to get one for yourself.
Be
sure to shop the new custom journals, personalized stationery sets and
more to help support some amazing independent artists, through our
sponsor, Minted.

EXTRA-COOL: WIN IT! Minted giving
away a $500 gift certificate to one lucky CMP reader! Awesome! Just click over to
enter on their site, and then browse around to see how you'd spend that $500
— the gift certificate is good on all their gorgeous products and
designs. The entry period ends on April 23; you can find all the details
in the official rules on Minted's site. Good luck!