My 8 year old niece is about to celebrate her First Communion, and I don't have any good gift ideas. Can you help?
Thanks,
Sarah

I don't remember much about my First
Communion oh-so-many-years-ago, but I think my relatives gave me cards
with a few dollars inside. While you can go that route, here are some very special gifts that will have her remembering your
thoughtfulness for a long time, which may be more than we can say for a $20 bill in
a card.
-Christina
Commemorate the day with Pearlie Girl's pretty silver bookmark (above) personalized with her name and the date of her First Communion. Make it even more special by tucking it into the hardcover of your own favorite childhood novel. ($26)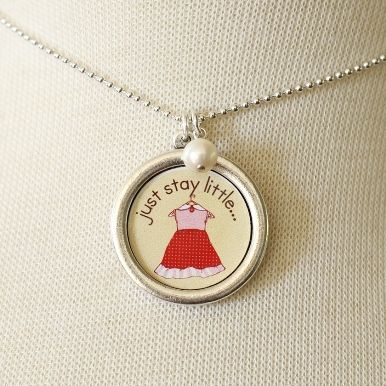 Bel Kai Designs' little girl necklaces include age-appropriate, vintage-feel images set inside the antique silver plated frame. Though there are several designs, my choice for this big day would be this Just Stay Little sentiment. ($28)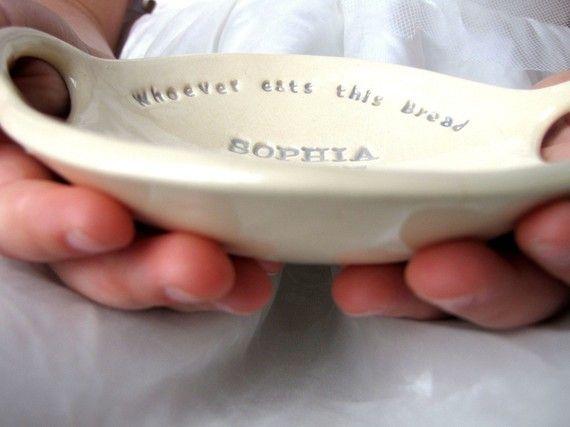 This
pretty handmade bowl
from Clarey Clayworks is engraved with a First Communion message and ready to hold all those little trinkets kids have a habit of collecting. ($46)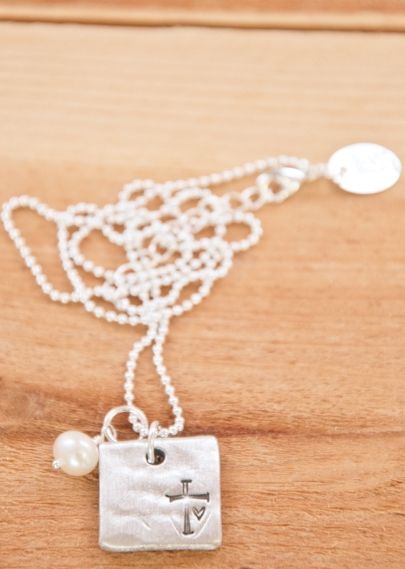 A little different than a basic cross necklace,
Lisa Leonard's pewter necklace
includes the words "faith hope love" on the back. You may want to email her before you order to request a shorter chain to fit better around a child's neck. ($42 or in
sterling silver
for $122)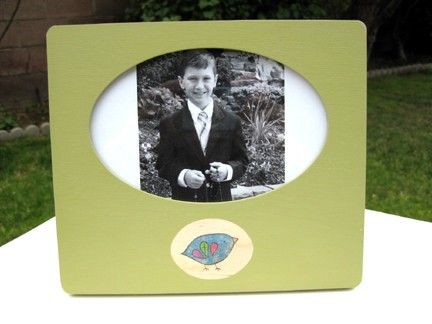 Created by the team we love at
Tree by Kerri Lee
, Kerri's sister Stacy Wong makes a cute
wooden picture frame
that features a tiny cross-bearing bird. Take a photo of your niece when she's all dressed up and put it into the frame for a sweet momento. ($24 in green, turquoise or lilac)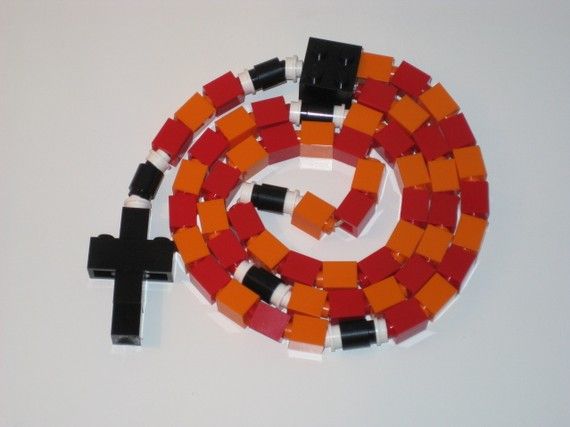 Finally, if you have a LEGO lover, we think there's something pretty cool about
MomentoMoose's unique LEGO Rosary
. There are loads of colors from which to choose or just request the combo your niece would like the most. ($20)