Thank goodness for Mother's Day printables! With the big day right around the corner, if you haven't ordered a thing yet, stop and take a deep breath because we've got you covered.
First calculate expedited shipping rates on your favorite picks from our Mother's Day Gift Guide. Next, check out these awesome free (or close to it) printables that can be ready in a flash.
So perfect for that frequent-flyer mama, these printable Mothers Day gift tags from Hello Clementine look like cool luggage tags. They just need to be printed on white or kraft cardstock, cut out, and signed. Love that the date is written in the European style, as if your gift has traveled far and wide to reach your recipient.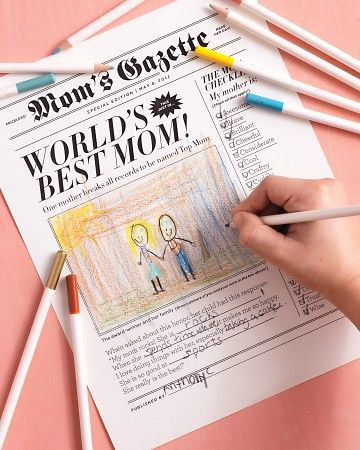 Instead of the morning newspaper with breakfast-in-bed, slip in a copy of your child-created Mom's Gazette. This free, front-page story courtesy of Martha Stewart is simple enough for most grade-school kids to complete on their own (or little ones with some help), and will be a keepsake long after the day is over.
Get ready to flex with these hilarious printable Mom Tattoos from Oh Happy Day. My kids would have them all over themselves in an instant. Or show them off when you visit Grandma's house and see how long it takes her to realize they are, thank heavens, temporary. (Of course you will need to order tattoo paper here)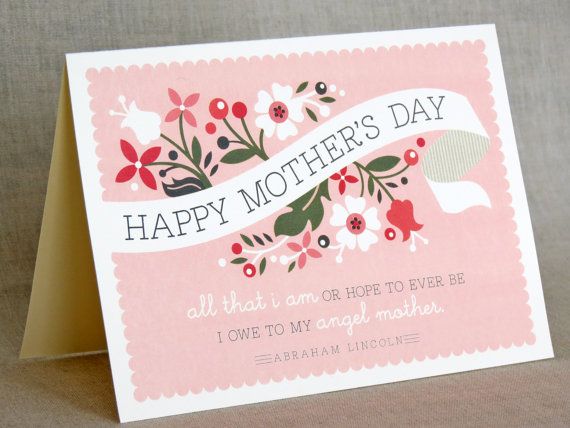 I already know what the drugstore card rack is going to look like by the weekend, which is why I'd rather spend my money on something lovely and not-fingered-over like Paper and Pip's beautifully illustrated printable Mother's Day card. Pick from four different color schemes and you can print out as many copies as you need for all the mamas and grandmas in your life.
Grab a bottle of her favorite wine, spirit or artisanal soda and make it Mother's Day ready with one of lafabriqueabricole's printable wine bottle tags. You can customize the color tag you'd like, as well as order the wording in English or French. Bien fait!
It doesn't get much easier than this: Just print, trim and fold this free printable Mother's Day Card from How About Orange. And you didn't even have to break out the paintbrushes–the watercolor is done for you.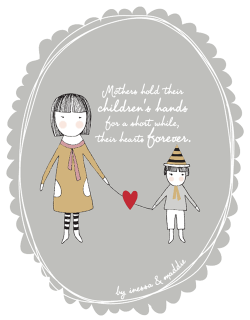 We featured this printable Mother's Day art last year, but it still makes my heart go pitter-patter when I read the sweet phrase, "Mothers hold their children's hands for a short while, their hearts forever." Perfect.
Check out our archives for even more Mother's Day ideas.