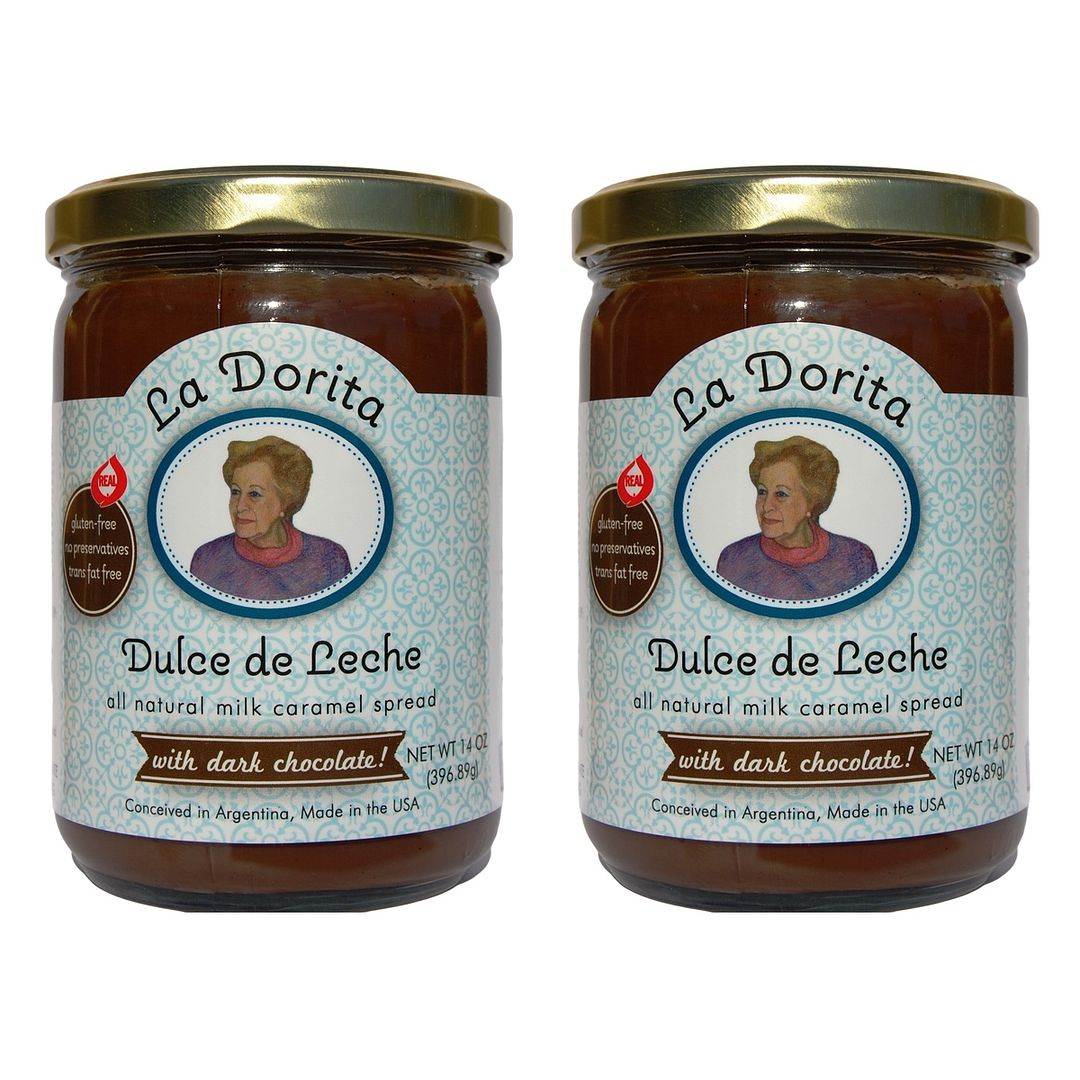 If you've never tried authentic dulce de leche–an addictive sauce made by slowly cooking milk with sugar–you're in for a serious treat.
However if you're already familiar with this caramel-like nectar of the gods, then you're in for a serious surprise.
We found an authentic, all-natural dulce de leche made with only four wholesome ingredients…and it comes in a jar. Si, señoras, your sweet-tooth prayers have been answered. All-natural
La Dorita Dulce de Leche
delivers big taste, right off the shelf. No cooking necessary. No questionable ingredients. No guilt in this pleasure.
Nada!
La Dorita makes two tasty dulce de leche spreads: traditional, and dulce de leche with dark chocolate. Using antibiotic- and hormone-free milk from Pennsylvania farms near the La Dorita kitchen, a handful of workers whip up heavenly dulce de leche magic in small batches, according to a family recipe passed down from Dorita–the Argentinian grandmother of La Dorita company founder, Josephine.
In Argentina, dulce de leche is at staple at breakfast and as a snack and for dessert. That might sound crazy if you think of dulce de leche as caramel, but the two are quite different. Caramel is made by cooking sugar until it caramelizes, while dulce de leche is made by slowly reducing milk with sugar until it becomes a thick, sweet spread. It's kind of like making jam, only with milk instead of fruit. Milk jam for breakfast, snack or dessert? Works for me!
Stir it into your oatmeal or spread on toast. You can even get crazy and swirl some into your morning coffee. At snack time, drizzle a little into plain yogurt, serve with sliced apple, or whizz into a smoothie with banana, ice and milk. (Are you drooling yet?) Dulce de leche for dessert is easy. If you can manage to keep from eating
Dorita's Dulce de Leche
right off the spoon, you can tuck some into crepes, or go back to basics and top off your vanilla ice cream with a dollop.
I guarantee La Dorita is more wholesome than most shelf-stable ice cream toppings out there. And with less sugar in one tablespoon than in an 8-ounce glass of juice, you don't even have to feel naughty. Unless you want to, of course. –Stacie
P.S. La Dorita is nut-free, which makes it a great allergy-friendly alternative to that chocolatey hazelnutty spread.