I've seen no shortage of brilliant ideas for showcasing kids' artwork not to mention ideas for turning kids art into gifts–which by the way are always a hit with anyone who receives them.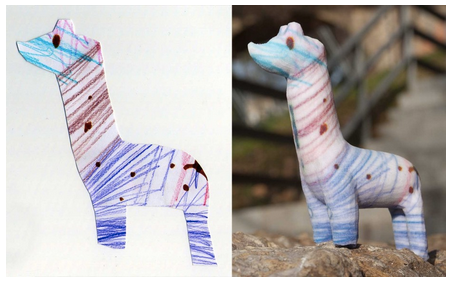 So when I saw these adorable figurines created from kids' drawings, I immediately started mining our artwork storage boxes in preparation for Mother's Day gift awesomeness.
Meet
Crayon Creatures
, a company based out of Barcelona, Spain that turns your kids' drawings into adorable sandstone figurines. Once they receive your kids' artwork, a 3D artist uses specialized technology to translate your little one's 2D drawing into a sculpture. The result: a simply amazing keepsake.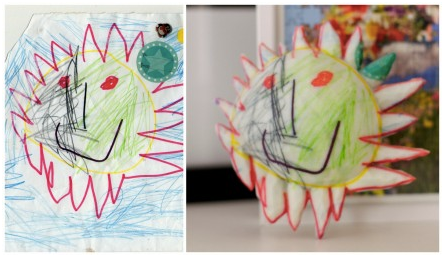 Keep in mind, these are not toys, but rather lovely, fragile gifts. And while they're definitely not cheap, they're something that I'm certain will be treasured for many years to come.
The other challenge: picking the perfect piece from the piles of artwork and who the lucky recipient will be. -Kristen
{Thanks Julie!}