My daughter has been prancing around the house lately claiming she's the Princess of Parties. She's been invited to a bazillion birthday parties since school started and it's clearly going to her head.
I generally try to get my kids to make their own cards for their friends, but with all the parties, it's a bit of a sweatshop around here. So the Princess of Parties and I are opting for some top-notch help.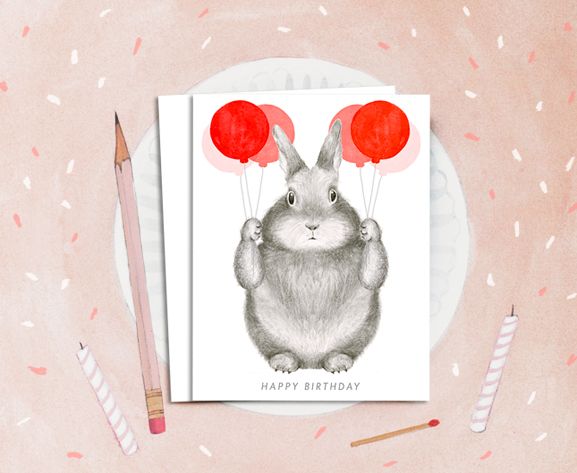 The amazing greeting cards from Dear Hancock Paper Goods are fantastic to keep on hand. Each one is lovelier than the next. I swear, these charming cards are practically a gift in and of themselves.
The artwork is beautiful. The colors on the simple Paint Palette Birthday Cake card are just perfection. The silly Graphite Bunny With Balloons clutching her red balloons, and the Big Happy Birthday card with the truck carrying a gigantic slice of cake? Absolutely irresistible.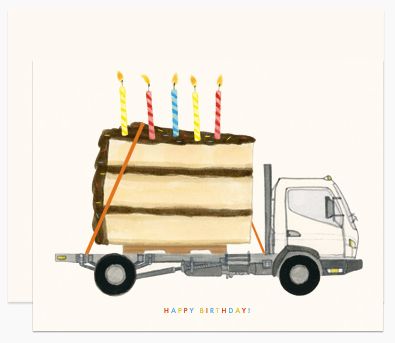 Available individually or in packs of four, these cards are going to be a perfect addition to so many birthday gifts. Of course once the other parents see the cards my daughter is bringing, she'll probably get invited to more parties.
Meh, the Princess of Parties will dig that, I'm sure. And her mama will be totally prepared. –Stephanie S.
Get your own beautiful cards at Dear Hancock Paper Goods. And don't miss the fancy drink birthday umbrella card. I swear that and a pack of drink umbrellas would probably be the best gift at a five-year-old's party.