The age-old Halloween question: what to eat before heading out to trick-or-treat? It has to be a meal that's quick or easy to fit between the mad rush of getting home from school and heading out for your annual candy collection. Plus it has to be appealing and filling so that the kids actually get some sustenance before the sugar onslaught. And it has to be fun because, well, it's Halloween!
These 6 Halloween dinner ideas hit all the marks, helping you fuel your kids with good stuff so that they have plenty of energy to stuff themselves with the oh-so-yummy bad stuff! Suit up in your astronaut costume, mamas: mission accomplished.
I turned my kids' annual Halloween party into a Halloween dinner playdate this year and served a Worms and Eyeballs Spaghetti and Meatball dinner (above), of course! The meal was a hit and it can be made entirely ahead of time. Check out my site, One Hungry Mama, for how-to details.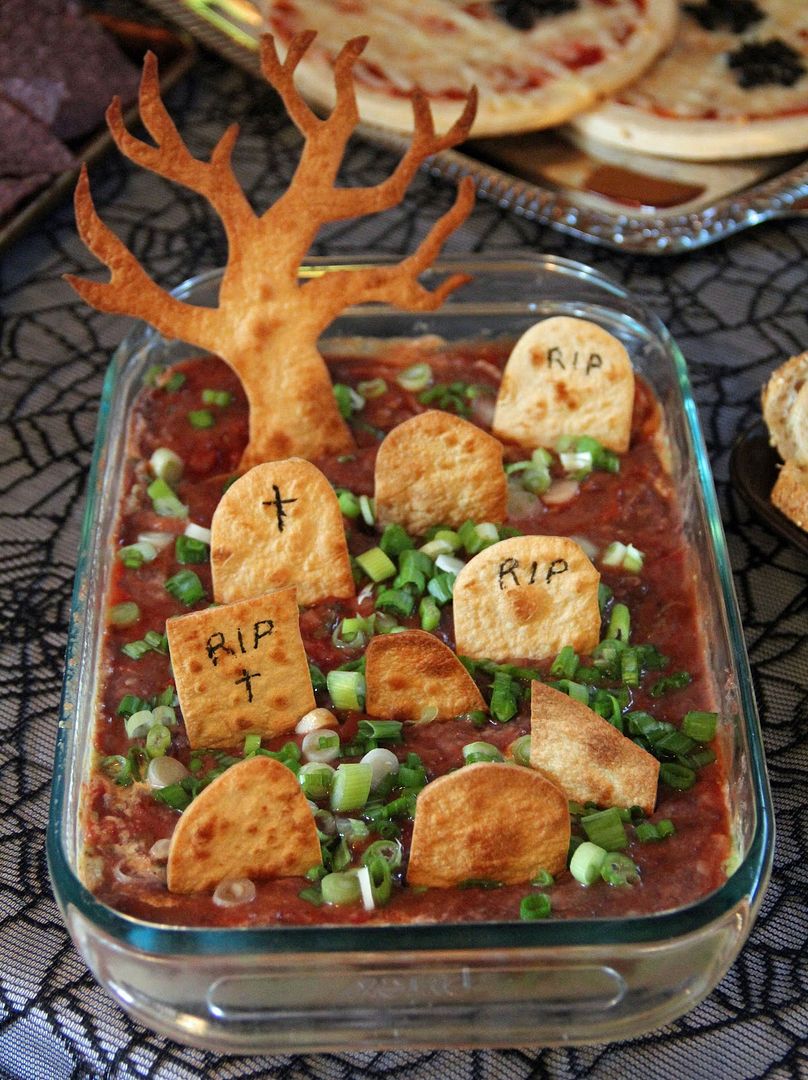 I love how Jo and Sue turned a seven-layer bean dish into Graveyard Dip. What a festive one-dish meal! Just layer beans, guac, salsa, cheese–and whatever else you like–and serve with tortilla chip headstones. Sound tricky? Nah: you just cut tortillas into tombstone shapes and bake at 350 until they turn brown.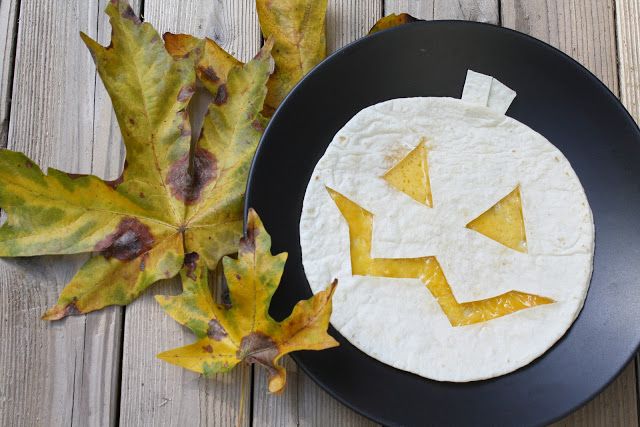 If you're feeling like Mexican food, check out these adorable Jack-o-Lantern Quesadillas from eYe likes food. Keep it plain and stuff some veggies inside.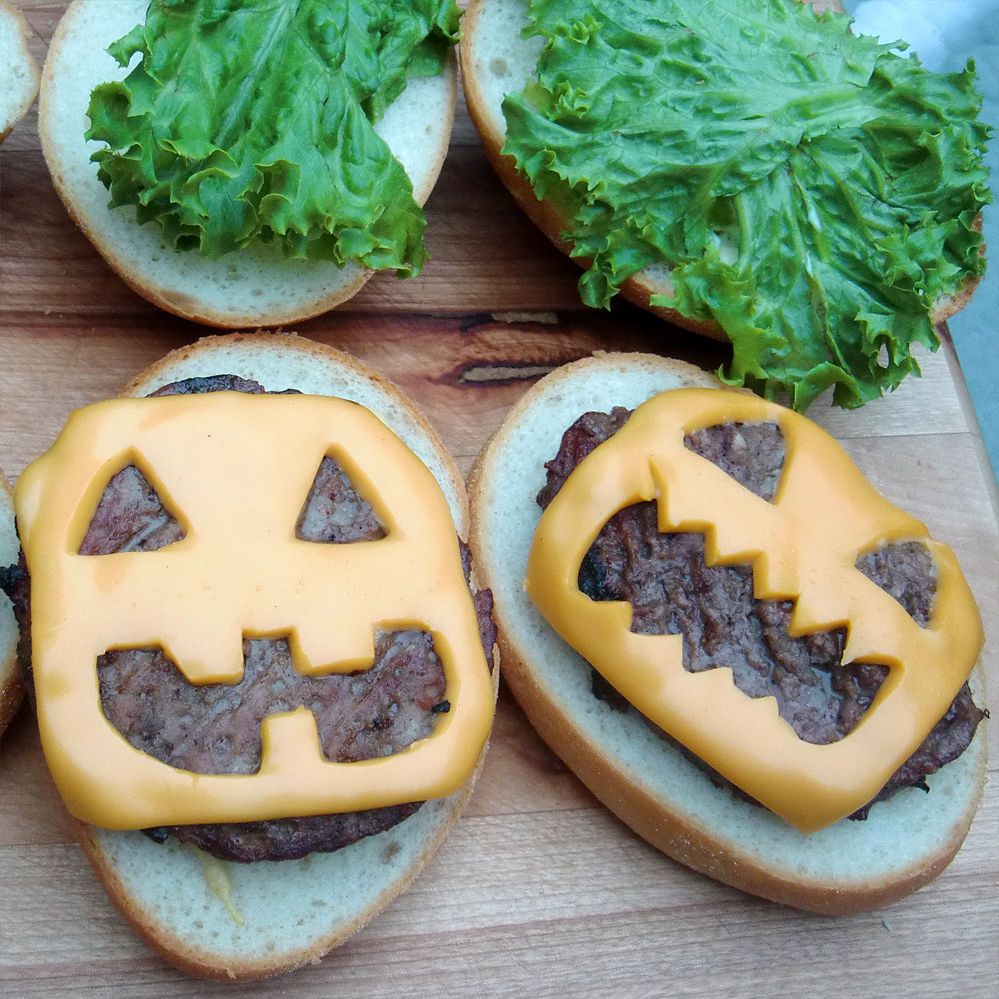 You can also cut a jack-o-lantern face into a slice of cheese to make these Halloween Cheeseburgers spied on Instructables. Making them is pretty self-explanatory, but Mikeasaurus generously shares step-by-step, how-to photos.
These Freaky Franks from Weelicious are, well, totally freaky. Perfect! Serve them with some bloody (tomato) sauce and a side of steamed veggies. Dinner's done in 15 minutes flat!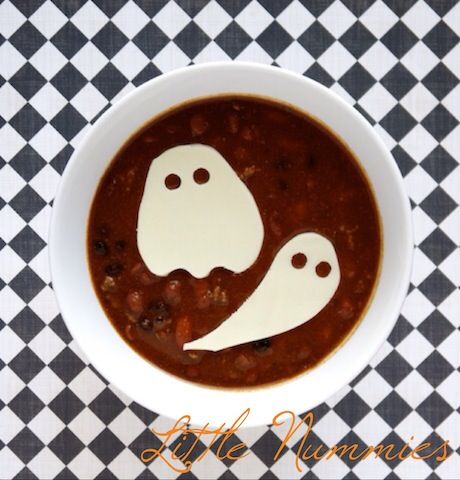 How cute is this simple idea for Ghost Chili from Little Nummies? Make chili ahead of time and pack it with everything you need for a well rounded meal: meat, beans, veg. Then, on Halloween night, warm it up and top with a piece of white cheese that's been cut into a ghost shape. Bootiful.