I like to keep a stash of gifts on hand to give to those last-minute people I totally forgot to shop for— bottles of Essie nail polish for my kids'  room moms, or Starbucks gift cards for the piano teacher—you know, just in case. But it never fails that I have the gift but no reusable gift bag to pop it in without much fuss.
The Etsy shop 1 Pixie Place has a huge selection of muslin bags, and I've scanned through them to choose some of my favorites. Whew, it was hard to pick just a few! They'd be perfect for making those small treats feel really special.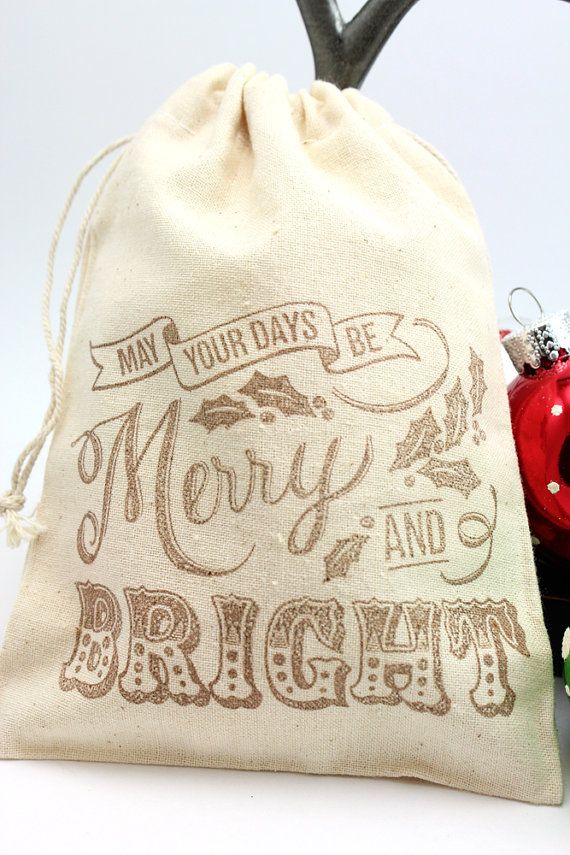 They're affordable and as a bonus, eco-friendly–you can use them again and again. And to top it off, there's a beautiful advent calendar kit that includes the red clothes pins and the jute rope for hanging. Add it to our list of amazing modern advent calendars and pick one, stat! Advent starts on the 30th.
As for those Naughty & Nice bags, I think they could be fun to fill up with some date-night surprises for my husband over the Christmas break. That's all I'll say about that.