If you've been following the recent news (and our own posts for the last few years), it  turns out that antibacterial soaps are not the safe soaps for babies and kids they've claimed  to be. The FDA recently issued a statement saying that after 40 years of study, they've found no evidence that anti-bacterial agents, such as triclosan, are any more effective than regular soap and water in killing bacteria.
Worse yet, triclosan and its like may be messing with our hormone levels and creating drug-resistant bacteria. Uh, no thanks!  While natural hand sanitizers are still a good option if soap isn't around (even regular ones, though harsh, are just made with alcohol), I'm going back to simple, pure soap at the sink to keep nasty bugs from spreading around our family this winter.
To get my kids to the sink without protest, though? The soaps have to smell good and have a fun factor too. Here, some of my favorite family-friendly, worry-free hand washes that are made with more natural and organic ingredients.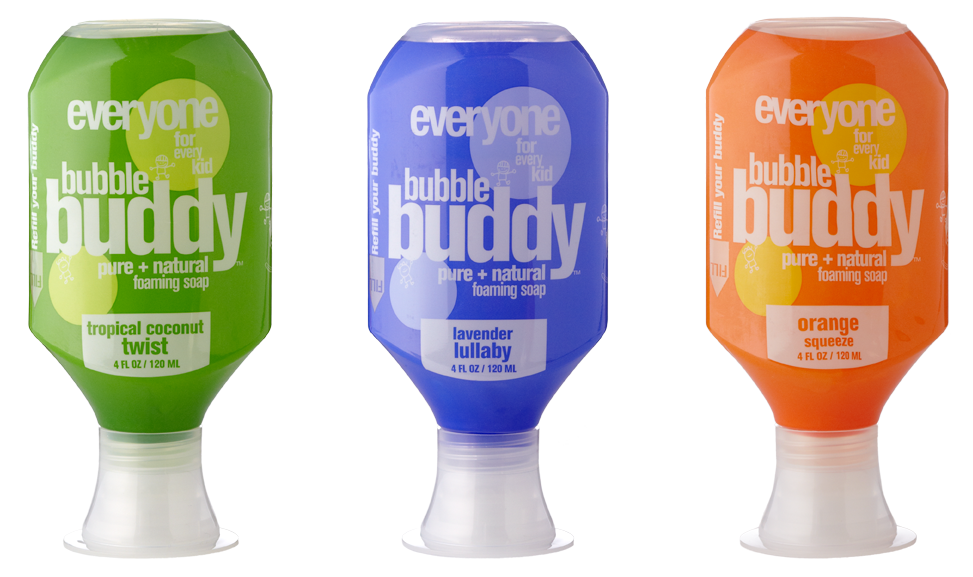 For a grownup twist on kid-friendly flavors, it doesn't get much better than the inventive essential oil combinations in EO's Everyone Hand Soap (at top). My personal favorite is the Lime + Coconut with Strawberry, which smells just like strawberry lemonade. The bright and modern design makes me happy every time I use it, and the kids like it too.
Also from EO: the addictively fun Bubble Buddy Foaming Soap. Kids love squeezing it onto their hands themselves. And the tree-hugger in me loves that they offer a generous 32 oz refill tub.

Our kids' bathroom has played host to Method's Mickey Mouse Hand Wash for years. And after a recent trip to the Magic Kingdom, my kids were actually excited to wash their hands. Score. We're a Mickey family (lemonade scent) but there's a Minnie version in Strawberry Fizz (natch).
If you prefer a bar soap, we are big fans of SoapBox Soaps which is made with 85% organic ingredients like sea salt, shea butter, and natural essential oils–hold the icky chemicals. To top it off, for each bar of soap sold, one full bar of soap is donated to a child in need which should help altruistic kids feel good about tearing through that bar as fast as possible.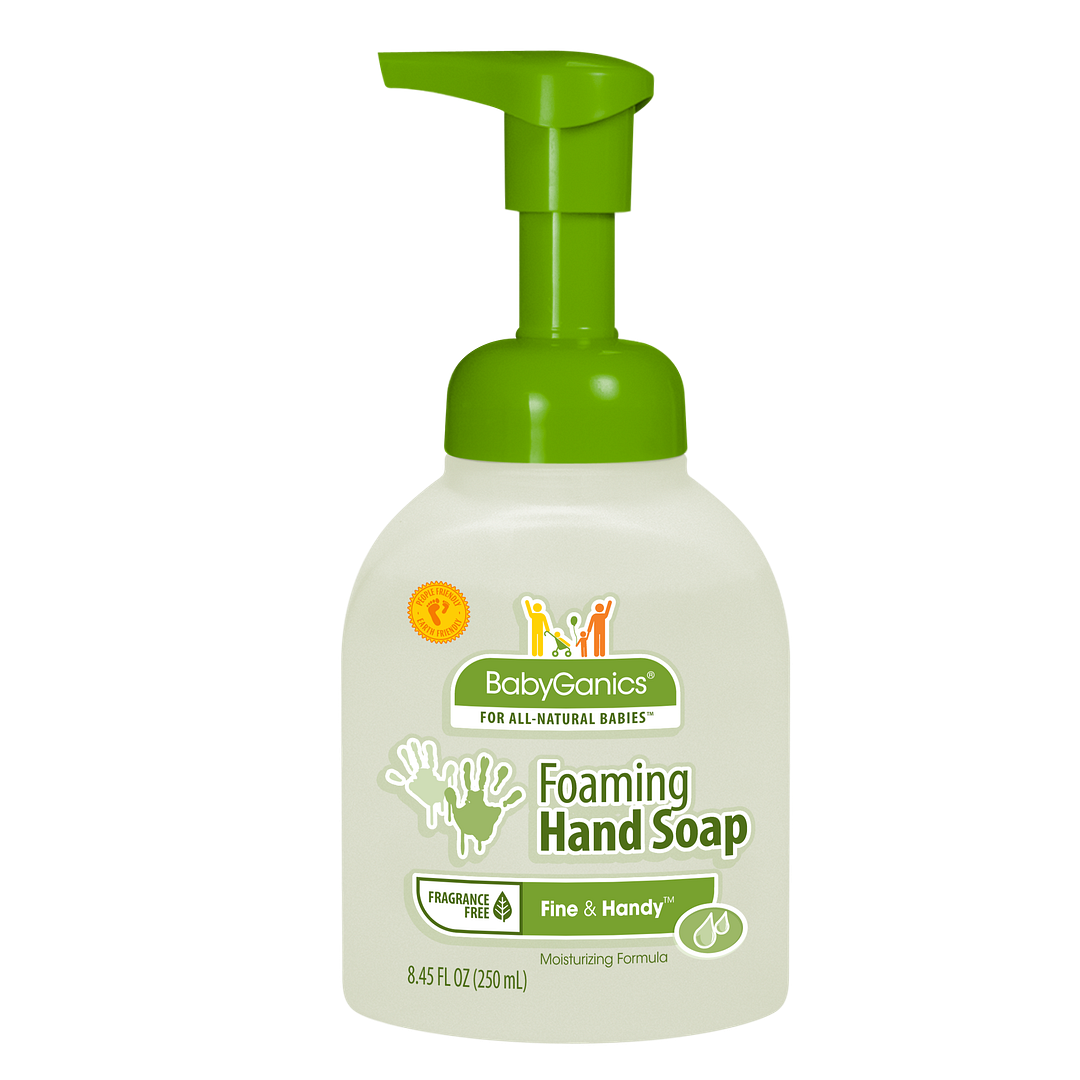 I order BabyGanics baby wipes by the boatload, so I had to try their Babyganics Fine & Handy Foaming Hand Soap. Made with a moisturizing foam — great for new moms changing countless diapers — it's made with only natural and plant-based ingredients. I personally like the fragrance-free formula, but it also now comes in Lavender Vanilla, Green Apple, and Tangerine. Sweet.