I'm always on the lookout for anything that makes life easier for nursing moms like myself (like these excellently cool nursing tops). And I can tell you from experience that returning to work after maternity leave is a particularly daunting process if you're nursing and need to schlep a breast pump and bag of pumping accessories. Ugh. I feel like a Grand Canyon mule, lugging all of my pumping gear wherever I go. So I'm pretty pumped (heh) about Juno Blu's gorgeous line of bags — all specifically designed for pumping moms. How awesome is that?
Juno Blu purses fit most breast pumps, pump accessories, bottles of milk, and more. Although they look like high-end leather bags, Juno Blu purses and accessories are made of a vegan leatherette, which means that if anything spills, you can simply wipe it clean with a paper towel.
Each purse comes with insulated pockets, ice packs, washable interior and exterior. More importantly, the designs look nothing like the traditionally big, boxy bag that screams Hey, everybody! I'm off to pump!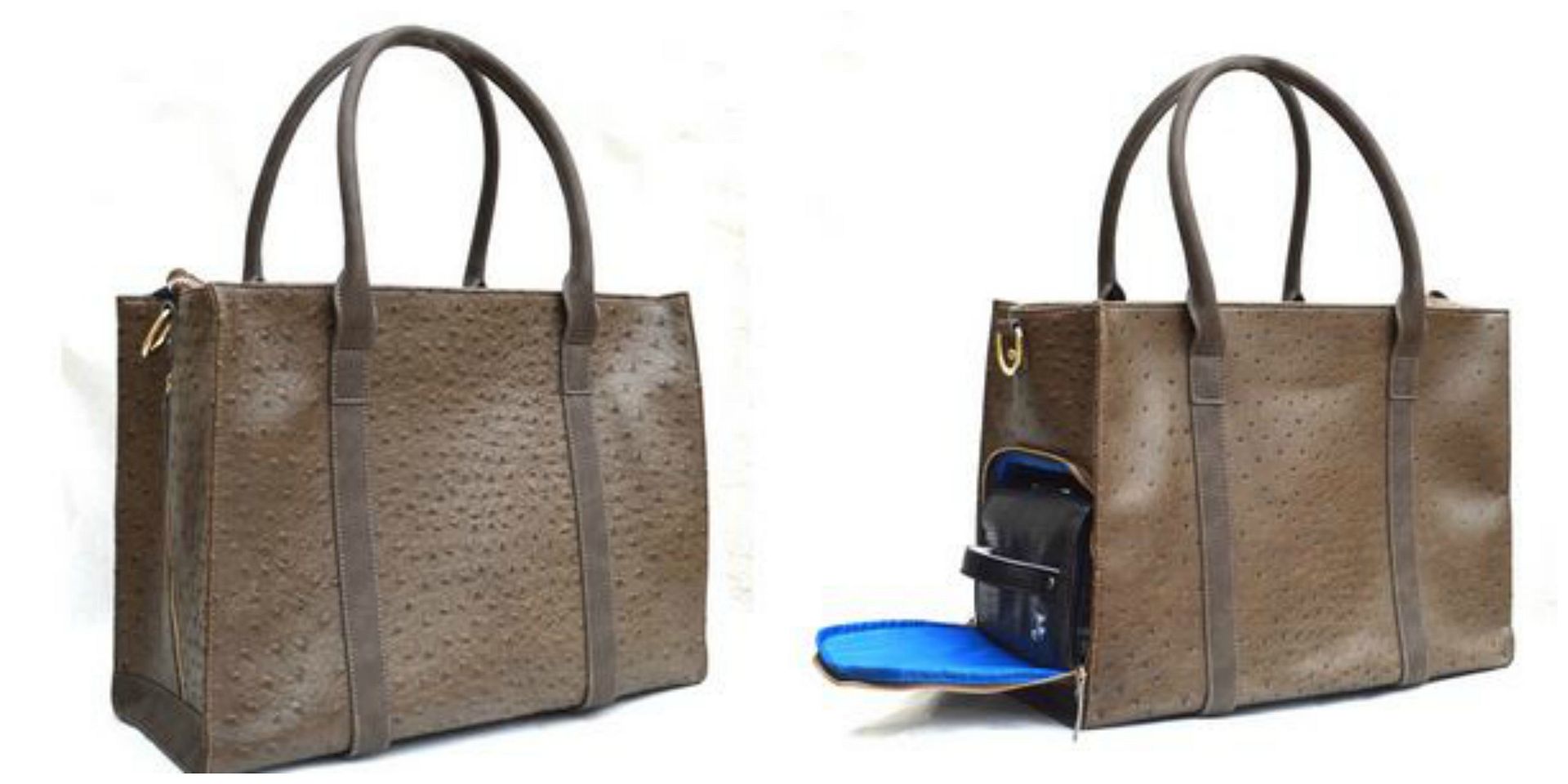 The bags come in varying sizes, which is nice. I personally love the Ventana Satchel in celadon (above), and their larger totes (Esalen tote shown here). Just a note, though: because my pump is almost nine years old and very old school, it only fits into the tote due to its bulky size. However more modern breast pumps like the Hygeia — most of which are removable from the cases they come in — will fit into any of Juno Blu's purses.
Are they pricey? Yep. But the shelf life of these bags extends way beyond the milk factory days. I will most definitely use this as a purse for years to come. I also like that a portion of each sale is donated to Best for Babes, an organization that helps moms with their breastfeeding goals. What I like even most? Having a gorgeous breast pump bag that looks like I'm spending a night in the Hamptons.
Juno Blu purses for breastfeeding moms are $185 and are available from the company's website.