DIY snowflake patterns have such a place in my heart. When my grandfather would come visit from New Mexico when I was a kid, the first thing he'd do after he pulled his big RV into the driveway was grab a gin and tonic and some copy paper, then sit down with us to cut out paper snowflakes. But they've come a long way since then, so  I'm so glad to have found these amazing tutorials that show how truly creative you can get with paper and some scissors. But maybe hold the gin. (For the kids, at least.)
At top, this amazing snowflake from artist Kit Cameo featuring the castle of Arendelle and Elsa from Frozen, is gorgeous, but definitely not for beginning crafters. My kids will be much happier trying their hands at some of these fun Frozen-themed snowflake patterns (PDF) from Disney, which feature silhouettes of Olaf and Sven on them.
Related: Cool snowflake patterns part deux: 20 fantastic options to make with the kids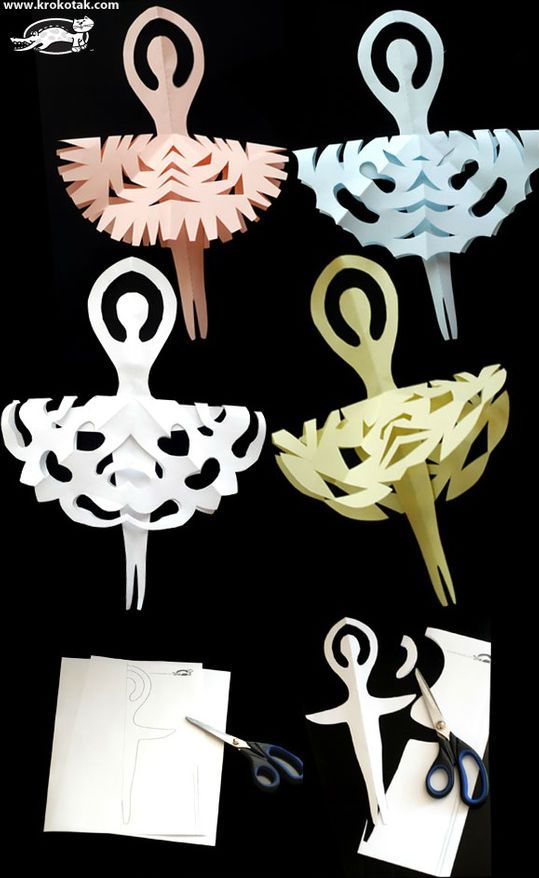 These ballerina snowflake patterns from Good Ideas for You are really pretty. I like that your kids get to learn how to cut out the snowflake for the tutu, but they'll also practice cutting out the people, which is a different method (and will help them get ready to cut out all those hearts at Valentine's Day).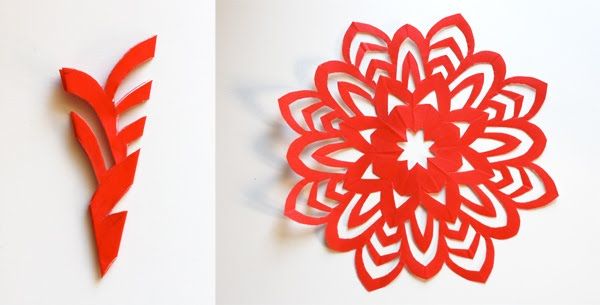 This red snowflake from How About Orange is so pretty, and so do-able. I'm sure my kids and I could pull those off and really feel like we'd created something amazing.
We've shared fun Star Wars snowflake patterns before, and if you just can't get enough of the classic geeky-cool movie, check out Anthony Hererra's site for a total of 27 free Star Wars snowflake patterns PDFs that range from Yoda to Boba Fett to an AT-AT.
If you're ready for an advanced pattern that still looks really simple and modern, try this pretty 3-D snowflake pattern also from How About Orange. If I can master these, I'll hang them from the ceiling in my daughter's room.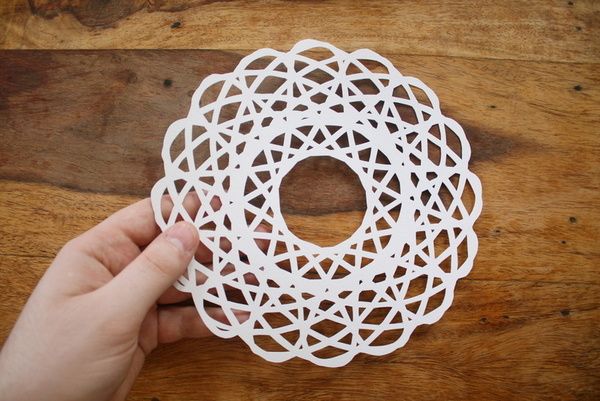 My daughter has just discovered Spirograph, and it is so fun to sit with her at the table and make patterns. So we were totally inspired by these beautiful Spirograph cut paper snowflake by Mr. Yen, which are sadly no longer on his Etsy shop (although he welcomes requests). If you want to try to similar ones yourself, Homestruck Resources has a great tutorial for how to cut a snowflake to look like a Spirograph pattern.

Ooh, I love these fun patterns with Dr. Who themes. Oodly Crafting has a great fan-generated collection of "Whoflake" Dr. Who snowflake patterns. Also, the official Dr. Who website has patterns for Daleks, the Tardis, and Cybermen or Adipose, Weeping Angel, and "Are You My Mummy?" And yes, I get every one of those references.

We fell in love with these Game of Thrones snowflakes the first time we saw them, because, you now. Winter's coming.
And of course if you need to start at the very beginning, here's a really helpful basic snowflake making tutorial from WikiHow which shows you how to fold the paper and cut out basic snowflake patterns. They include step-by-step photos and gifs, so you really can't screw it up.