My friend Natalie has a huge smile, bright red hair, and Down syndrome. That means her thigh bones and upper arm bones are a little shorter than the average girl her age, and most pants and shirt sleeves she tries on in a normal retail store are too long. As a result, she often ends up looking a little disheveled, which she hates. She loves to look cute. So I'm pretty sure she's going to love Downs Designs, a clothing line designed especially for people with bodies like Natalie's.
This fantastic company was started by a sweet grandmother wanting to make cute clothes for her own granddaughter with Down syndrome. They offer fourteen styles of jeans and shorts; pick your favorite, supply your measurements, and they'll send you two pairs to try on. Choose the one that fits best, mark the hemline, and return to them in their postage-paid envelope for finishing.
They'll even keep track of your info so your next order is quick and easy. How great is this?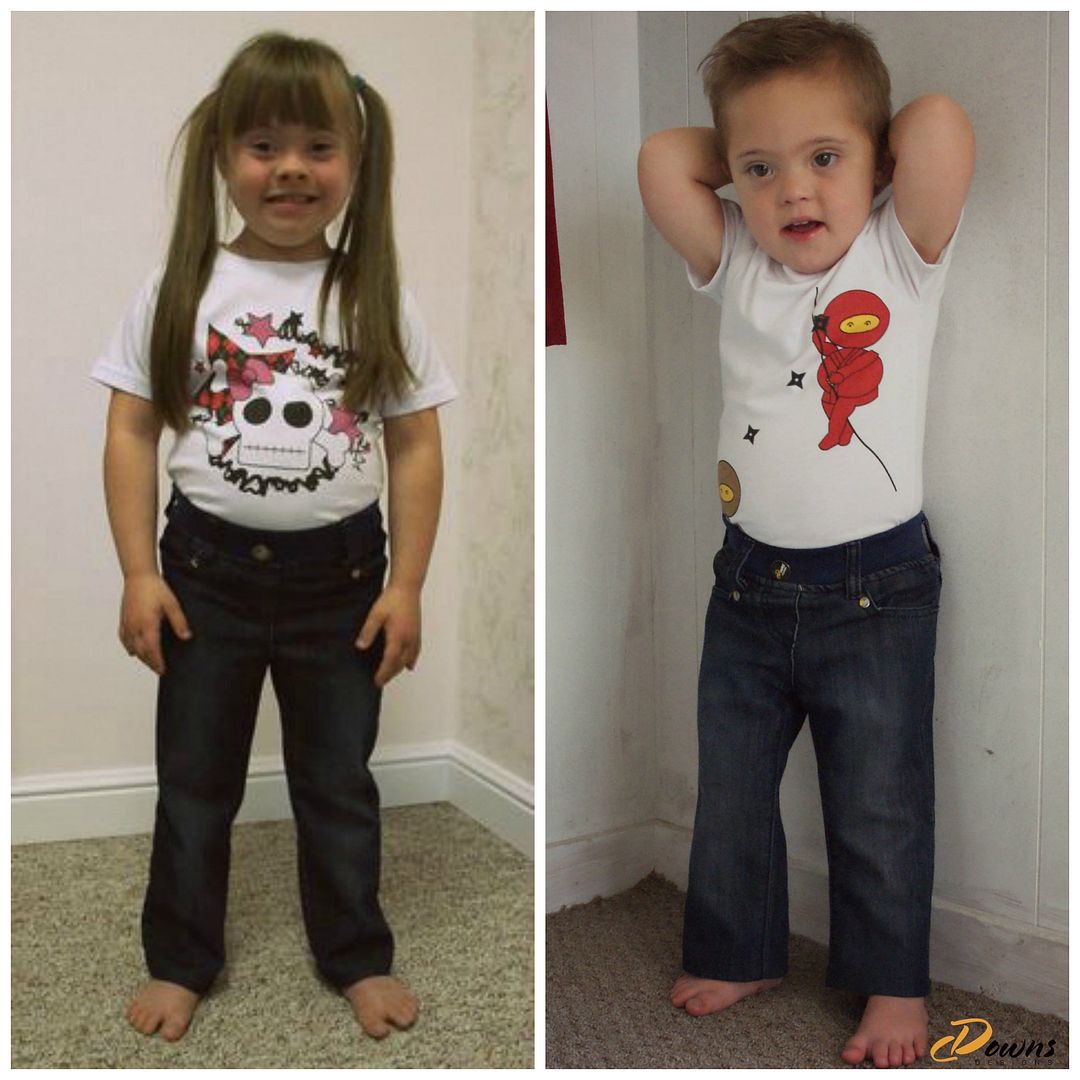 Since many kids with Down syndrome have sensory issues, they offer a less-restricting "dip down" style pant that sits below the belly without being revealing in the back, and like Soft Clothing, they don't have zippers, buttons, or tags that might irritate or frustrate.
This company makes me so happy. We've always flipped for clothes that celebrate kids with special needs, and these great jeans are no exception. I love that my friends with these sweet kids now have the option of some stylish jeans that feel good and look good.
Shop for jeans, shorts, or t-shirts for your favorite special kid at Downs Designs today.