Love is in the air. Or is that the smell of Valentine's Day pancakes from truly creative recipes? I can think of no better way to treat your family this Valentine's Day (or the whole Valentine's Day weekend) than to surprise them with a stack of fluffy, gorgeously festive, super indulgent pancakes.
Okay, fashionista mamas, we're bringing ombre to the breakfast table. These beautiful pink ombre pancakes (above) from This Mama Loves feel like French macarons, don't they? They're easy, too. All you need is your favorite pancake mix and food coloring. You can get three coordinating colors or try one color that you can use in varying quantities to get three shades. Then make pancakes as usual.
If you want to keep it simple, say it with a simple message: XO. These Kiss Me Cakes (photo: Johnny Miller), which I whipped up for Parents Magazine, are a delightfully easy way to say "I love you." Kids will adore them.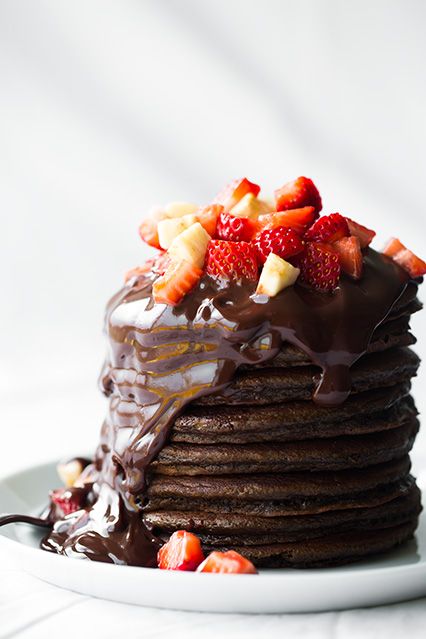 You can never go wrong with chocolate on Valentine's Day (or, really, any day) and these Chocolate Pancakes with Chocolate Sauce, Strawberries and Bananas from Cooking Classy look amazing. Despite the look of it, there's nothing too complicated here; the pancakes are made from straightforward chocolate batter and the sauce calls for only two ingredients. Just make sure to remind the kids that these are a "sometimes food" or they'll beg for them every week.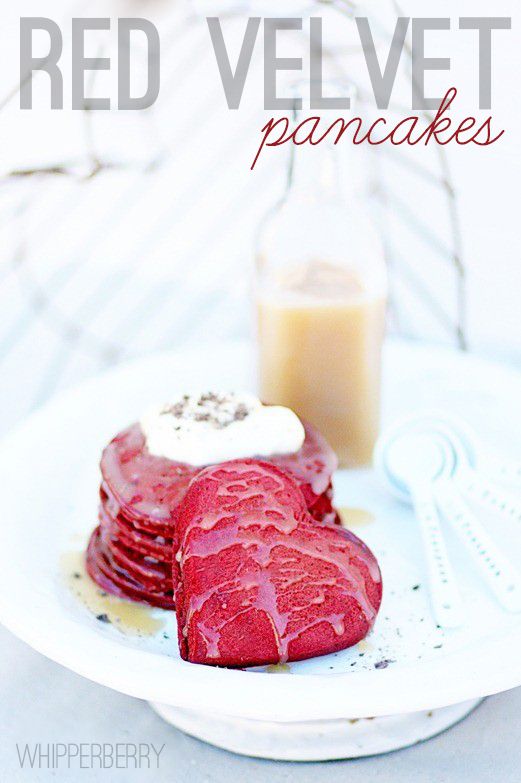 Even though it's nothing more than cocoa-flavored, there's something especially irresistible about red velvet. And these Red Velvet Pancakes I recently shared from Whipperberry are just that: totally irresistible. If you want to serve these on Valentine's Day morning, mix together the dry ingredients the night before.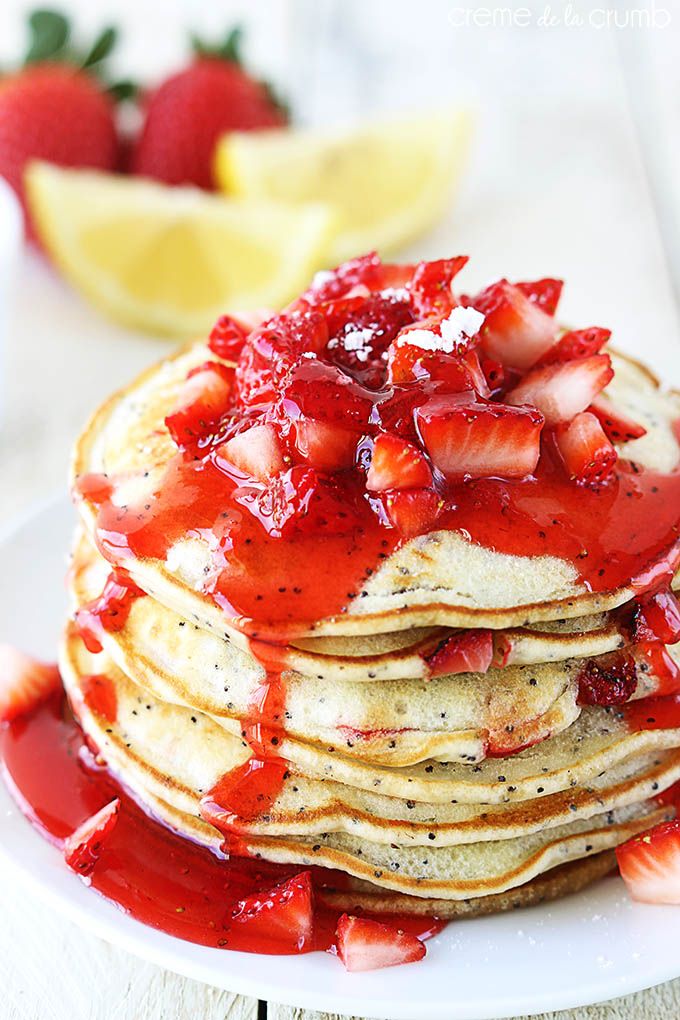 The freshest, brightest way to start a love-filled Valentine's Day? These Strawberry Lemon Poppyseed Pancakes from Creme De La Crumb. Sunshine on a plate. Gorgeously red, too, thanks to a homemade, one-pot strawberry syrup that you can even make ahead of time. In fact, save the rest to serve over vanilla ice cream later in the evening. Maybe after the kids are in bed?