I tend to avoid the easy donut recipes I come across, because it's no secret to my friends that I'm a donut fiend. I'm afraid if I start baking, I'll end up on an all-donut diet! But then I discovered baked donuts. Normally a stickler for the yeasted variety, I tried home-baked reluctantly, and they are so easy, I am now dangerously in love. When you take a look at these 8 ridiculously delicious, easy donut recipes, you may be hooked, too.
Sorry I'm not sorry.
First, you'll need to invest in a donut pan . Don't worry: this isn't a pricey kitchen gadget that will collect dust. A decent one from Wilton is just over $7 at our Amazon affiliate, but they're readily available at your local, independent kitchen supply store. Or, go super cute with a mini donut pan like the top photo from Williams-Sonoma. Unfortunately they're out of stock right now, but you can also find a mini donut pan for the same price at Amazon.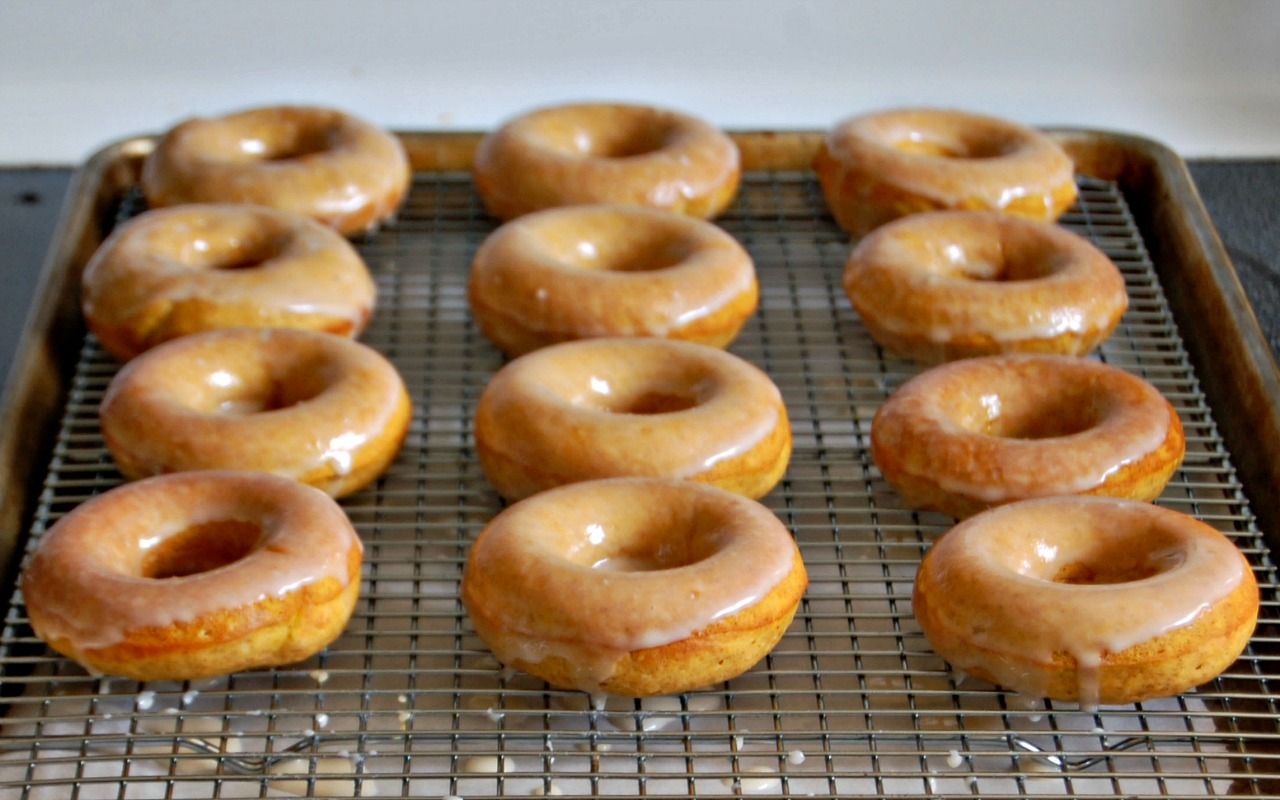 With your pan in hand, it's time to bake! These Baked Pumpkin Doughnuts with Vanilla Glaze from The Redheaded Baker are calling my name. It might have something to do with how much these home-baked babies look like Krispy Kremes. Simple. Glazed. Delicious.
While we're talking fall-winter flavors, check out these Salted Caramel Apple Cider Baked Donuts from Monday Morning Donut. Then look around this recipe site completely dedicated to donut making. Keep a tissue on hand for tears–or drool. The recipes are that good.
You can never go wrong with chocolate and pastries, especially when it's these Double Chocolate Cake Doughnuts we recently found from Joy the Baker. Double. Chocolate. Enough said.
These Baked Strawberry Donuts from Cooking Classy are pretty in pink! If you like fruity flavors, this recipe is the perfect first foray into donut baking.
Fruity is fine, but I'm more of a spice girl. So I'll tell you what I want, what I really really want: A dash of cinnamon, cardamom, or ginger in my donuts, like in this Baked Ginger Glazed Doughnut recipe from Shutterbean. If the step-by-step photos don't inspire you to bake up a batch of these more adult-flavored treats, something's wrong. (Just kidding. Sort of).
I'm not sure that I can call these Baked Oatmeal Donuts with Maple Glaze from Stir and Scribble as healthy as a bowl of oatmean–but still, oatmeal. Does that make these an appropriate breakfast? Maybe just on Sundays.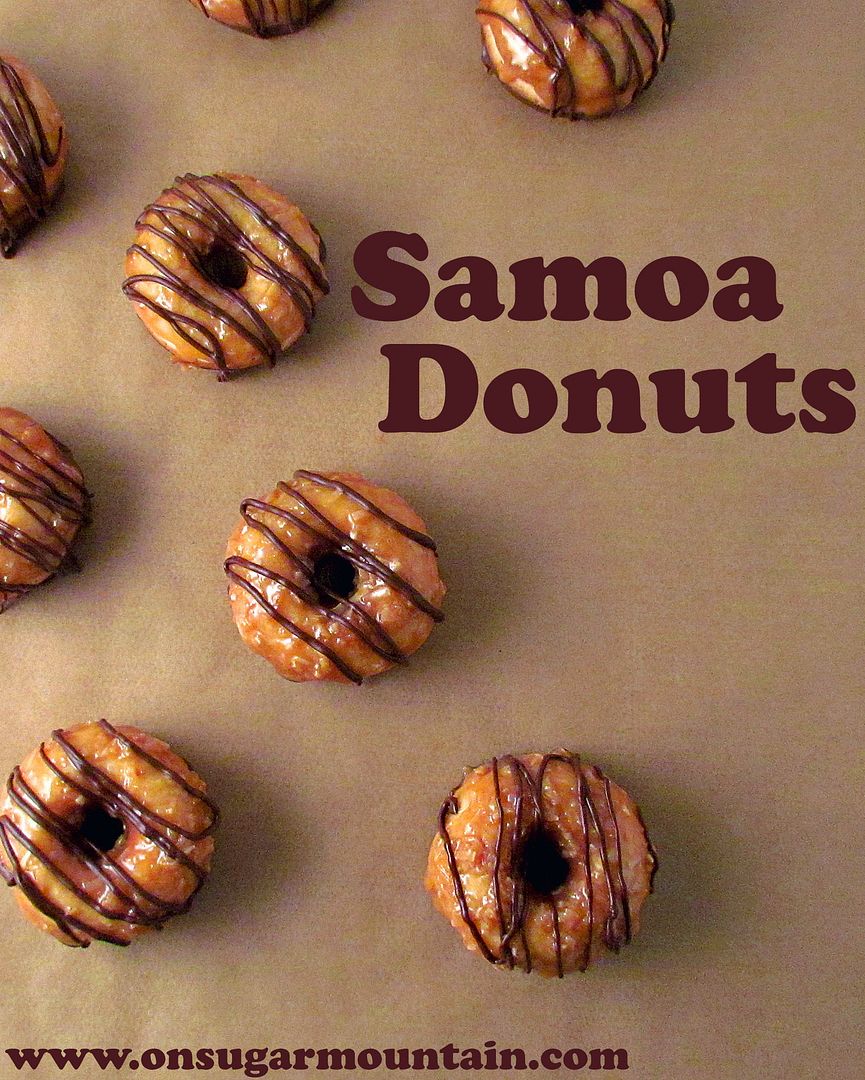 These Samoa Baked Donuts from On Sugar Mountain might just be the perfect treat for me. A world-shaking collision of my two favorite sweets—donuts and Samoa Girl Scout Cookies—this recipe is almost too much, but not quite. Jess uses cake mix to make her donuts, but any simple, vanilla baked donut recipe will do. Let's be honest, the donut is really just the vehicle for the coconut-caramel and chocolate drizzle topping, anyway.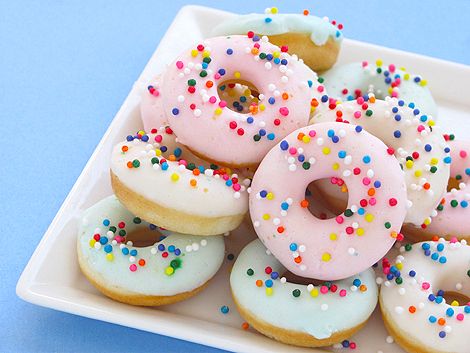 If you're deciding between a standard donut pan and mini one, take a look at these Baked Mini Cake Donuts from Bakers Royale. They might just be the most adorable treat ever made. And at just two bites, you can eat donuts everyday. Right? Plus, this recipe would make a great base for the Samoa Donuts above.
Bonus! At Williams-Sonoma you can buy 18 Croissonuts, a treat based on the croissant-donuts that started a national craze when New Yorkers started lining up at 4AM last summer to score a coveted Cronut. The price tag for is serious at $39.95, but apparently so are these donuts. Plus they're the only kind even I won't attempt to make at home. Unless, of course, we're talking about warming one up in the oven.