I have really fond memories of my grandmother tracking the height of the grandkids on the wooden trim in her kitchen pantry, but when she sold her home, without actual growth charts, our childhood memories were left behind. So I love the new concept behind modern growth charts that are keepsakes you can move from home to home (or room to room) with you.
It's been a while since we looked for some really cool modern growth charts for our readers, so we've scoured the Internet for the coolest designs, from graphic to painterly, so you can spend your time monitoring your kids' growth inch-by-inch instead.
CMP is an rstyle affiliate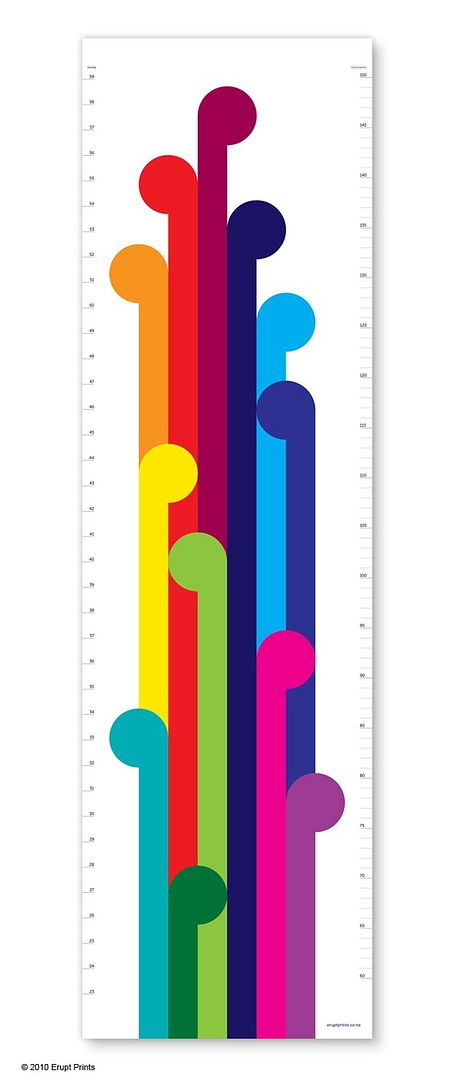 We love the vivid, bright graphics of the Rainbow growth chart and Organised Confusion growth chart (at top) at EruptPrints. They are printed on paper for $27.50 each and ship from Auckland, New Zealand.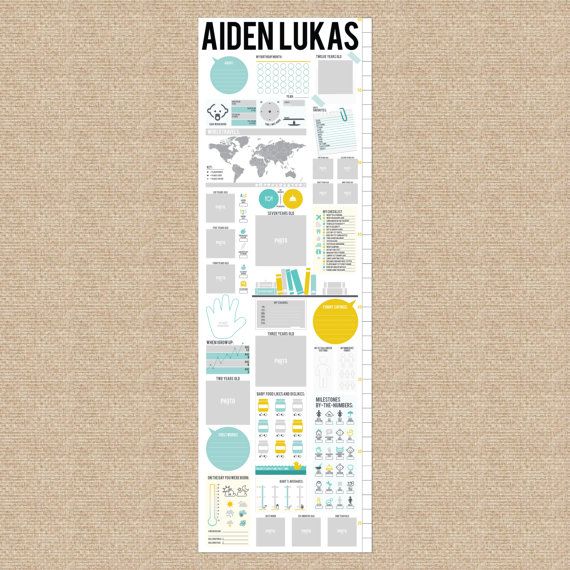 This interactive growth chart from PaperRamma is part baby book, part growth chart. Fill in milestones as you measure your child's growth in modern, infographic style. Brilliance! This chart is printed on canvas for $49.

I love the simplicity of this Paris growth chart by one of our favorite kids' artists, Marisa of Creative Thursday. We already love this keepsake growth chart that she first introduced a while back, but this is a lovely new addition. It comes printed on canvas for $49.

This clean, minimalist elephant growth chart by Etsy shop EleFUNt is perfect for any modern nursery. It is $35, printed on banner material with metal grommets to hang it, and it ships from Canada.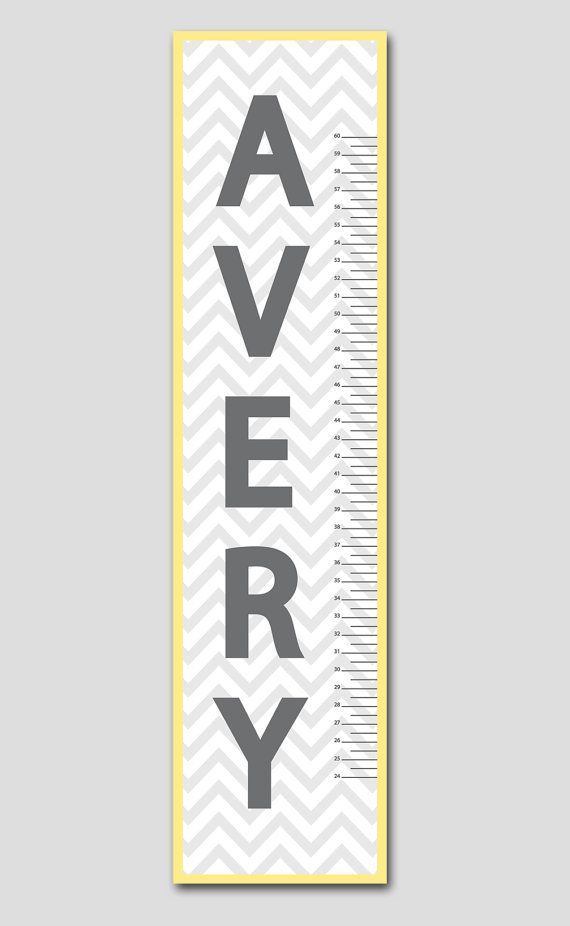 The personalized chevron growth chart from The Bear and the Bug comes in a variety of color schemes, my favorite being this clean grey-and-yellow look. They are printed on paper for $42.50 each.
We've been huge fans of Olliegraphic's work for a long time, and this custom kids' growth chart is no exception. It's printed on canvas for $53, and you can fully customize the way your boy or girl farmer looks, from hair color to facial expression. A true keepsake.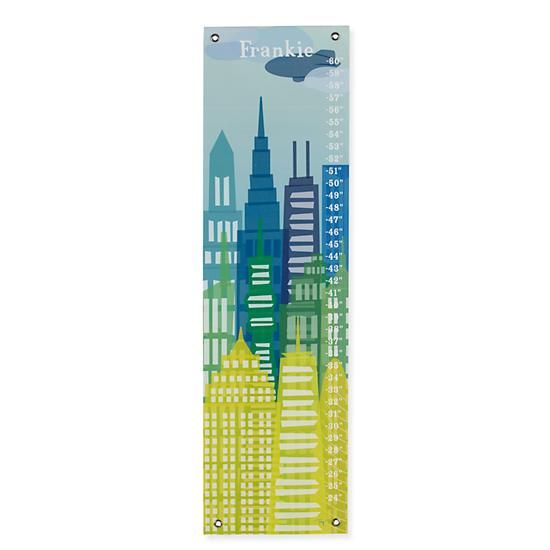 Kids (or moms) with a love for the city will want this City Skyline Growth Chart by Halfpence at Land of Nod. Aren't those colors wonderful? You can customize it for free, and it's printed on canvas with metal grommets for hanging, for $59.
This handmade fabric growth chart by Etsy shop AEWilder is unlike almost anything else we've seen. This is so keepsake you could store it away to measure your grandkids on one day. Wow.

While this one is a repositionable wall decal, we wouldn't resist this adorable Yeti Growth Chart by Mikimottes — so awesome for kids whose rooms aren't quite so precious. It's $27.99 but note that it ships from Tel Aviv, Israel. In other words, if your kid seems to be growing overnight, know you won't be able to mark the next milestone by tomorrow.