We love balance bikes here at Cool Mom Picks because they do such a great job of teaching young kids how to get around safely on two wheels. I was sold on them after learning the hard way how challenging it is to wean a fearful child off of training wheels (oy, my back) and now I'm particularly smitten with the new line of G-Bike balance bikes made by my kids' favorite scooter maker, Micro Kickboard.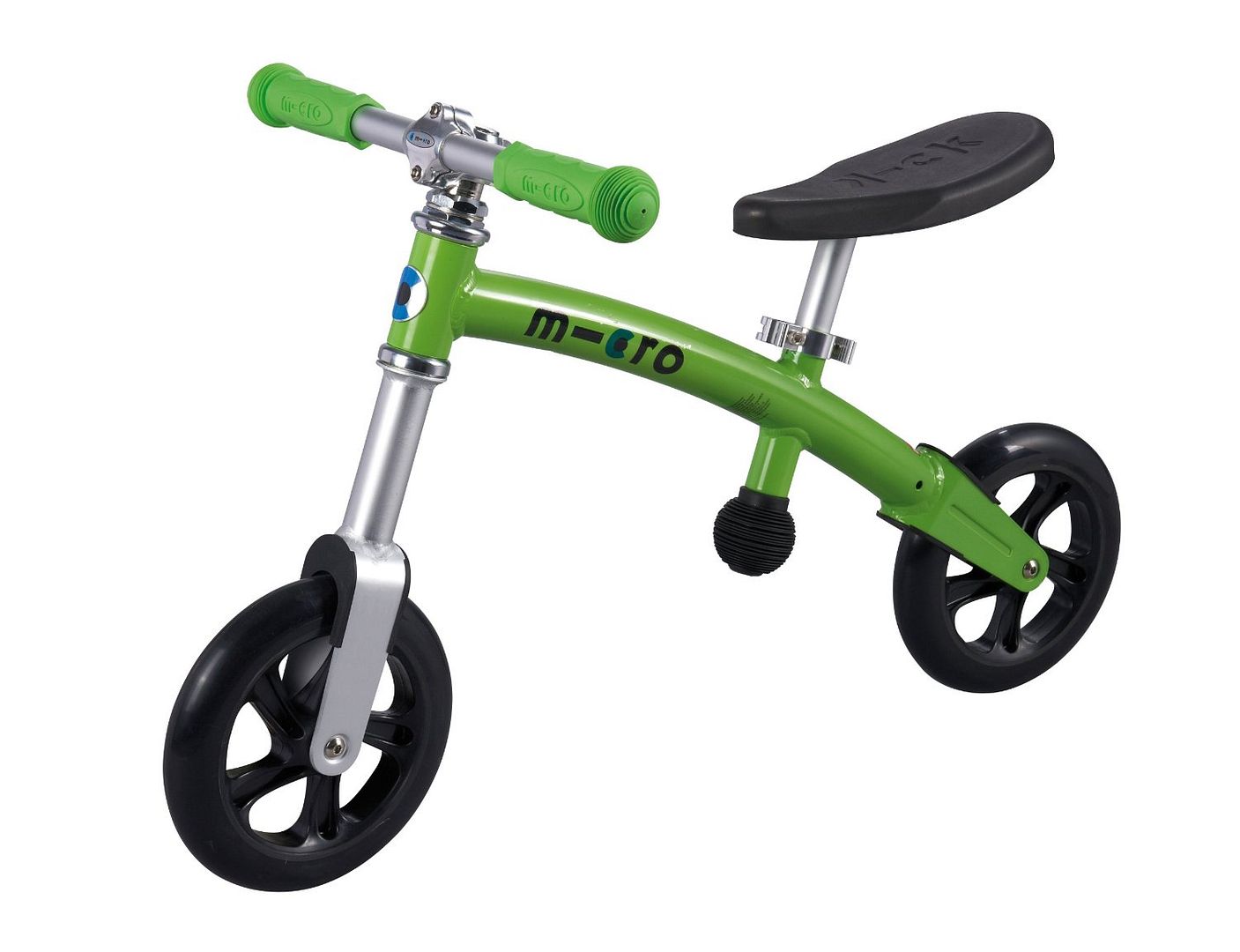 Micro Kickboard's brightly colored, toddler-friendly G-Bike balance bike is created for kids as young as two who are eager to hit the open road–or more realistically, the driveway and sidewalk.  I dig the look of the G-Bike, but I really love how much thought went into designing a balance bike that will stick around for a while. With its adjustable seat and handlebars on a strong aluminum frame, the G-Bike can adapt to that inevitable growth spurt, while the non-marking wheels mean it can easily transition to an indoor ride-on toy during the winter or on a rainy day in July.
Best of all, the G-Bike looks a lot like a "real" bike that the bigger kids are riding–minus the pedals–with steering handlebars and the ability to really get cruising once kids gain confidence to push and lift their feet off the ground. And like the ubiquitous Micro Kickboard scooter that we see all over the playground, the G-Bike is light enough to pick up and carry home when its rider's little legs run out of gas.
Micro Kickboard G-Bike comes in six different colors and is available at their website.