Why settle for #2 pencils when these literary pencils are bound to be #1 on any bookish kid's school supply list? Whether you've got a tween into Harry Potter and Ramona Quimby or a teen with a soft spot for Alice or a hankering to be Divergent, those plain yellow wood pencils on the school supply list are  yesterday's news.
Bouncing Ball Creation on Etsy hand-rolls #2 pencils with book pages to create pencils that will please the most persnickety teacher and amuse the writer. Each set includes five standard pencils, pre-sharped and ready for the first day of school, all tucked into a fabric pouch. And she can make them into pens, too. What an awesome little back-to-school gift for your bookworm?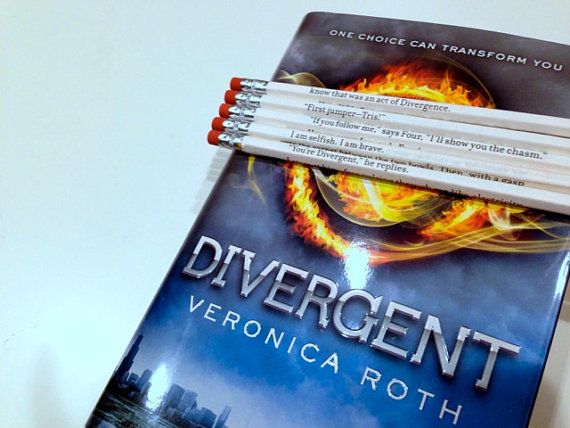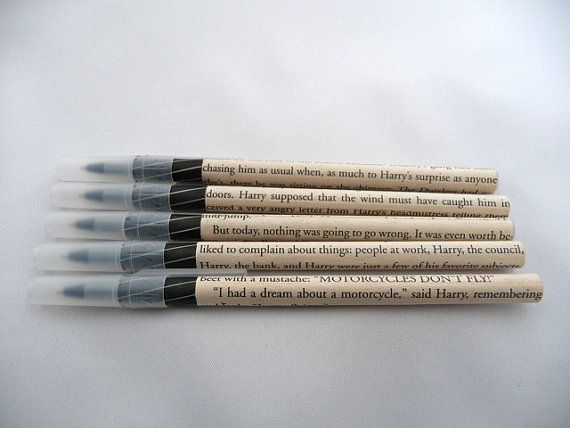 Between classics like Sherlock and Lord of the Rings and hot teen picks like Hunger Games, Divergent, and Twilight, we're sold. You can't make standardized testing fun, but you can make the pencils more enjoyable, right?
Find literary pencils and pens at Bouncing Ball Creation on Etsy.