I am already a huge fan of Rent the Runway, so when I discovered their new Unlimited service, I may have scared the neighbors with my screeches. And trust me, if you love accessories as much as I do, you are going to want to sign up for this, stat.
Rent the Runway sends your choice of gorgeous designer dresses, jewelry, and handbags right to your home (or anywhere you're going to be, really) with free return shipping. In other words, it's my favorite invention since the iPhone. And that's saying something. The Unlimited service however, is just for us junkies; it allows you to rent designer accessories, Netflix style. Or at least, original Netflix style.
In other words, you pay a $75 monthly fee to receive three designer accessories each month from your own curated list of their designer statement pieces.
Get started by adding at least ten accessories to your queue from categories including jewelry, handbags, sunglasses, scarves, and even jackets. (Do you like my own picks below?) Wear them as long as you want, then return one, two, or all of them for a new round from your list. They mix up your items, so you never get three bracelets at once, for example.
Of course if you do want three bracelets at once, you might have to keep a queue full of bracelets.
And to be clear, you can't specify which item you want next because it's based on availability. However if they're out of everything, their stylists will try and pick something they think you'll love; if you don't, we've found their customer service superb. Give them a call and they'll make sure you're happy.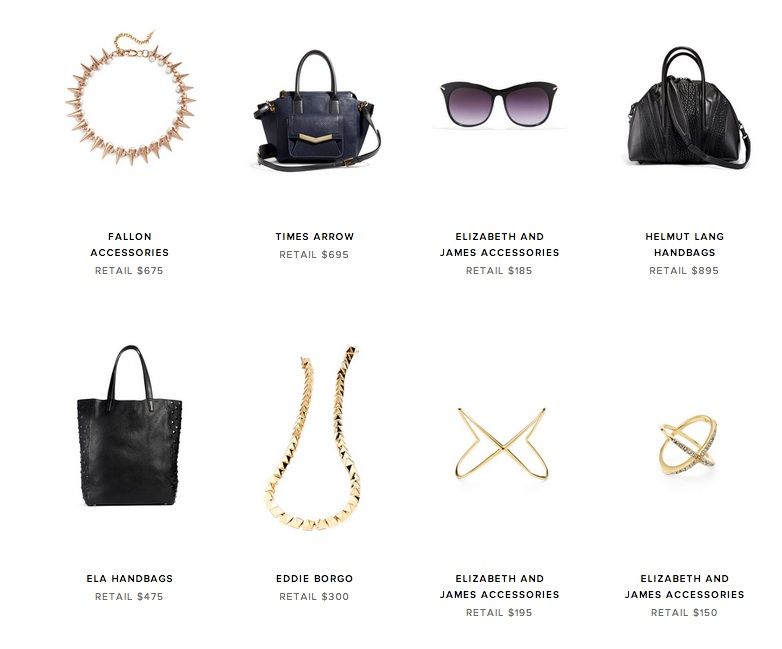 I get that $75 a month may seem like a lot. But if you're super into accessories like I am, this could actually cost you a lot less than buying trendy pieces you may only really want for a season or so. I look at it as a way to get use of a hot $600 bag for fall I couldn't normally afford, or a holiday necklace I might not wear after New Year's. Or hey, maybe it's a way to try out some super spend Balenciaga sunglasses to see if you can pull them off before you do go and buy them.
Of course if your kids like to get into your jewelry box as much as mine do, make sure to keep your Rent the Runway Unlimited goodies on a high shelf so you can actually find them when it's time to send them back.
Rent designer accessories at the new Rent the Runway Unlimited service.