With back-to-school comes backpacks and baseball caps and sweater and jackets and scarves and WHY DOESN'T ANYONE PICK UP THEIR THINGS FROM THE FLOOR???  (Yes, I just used multiple question marks. On purpose.) If that sounds familiar, I think you'll appreciate these 12 cool wall hooks for kids I found that can't wait to hold up their many things.
P'kolino's free standing clothes tree (shown at top) has loads of "branches" that are at just-the-right height for young kids to hang their things on themselves. I love that you can chose from lime, orange, white, or natural to best fit their room's decor and the movable birds are an adorable touch.
I'm also a fan of  P'kolino's Safari Wall Hooks which adds a nice bit of color to your child's wall courtesy of generously sized animal heads. I'm not sure how "safari" the yellow duck is, though. But we'll ignore that part fornow.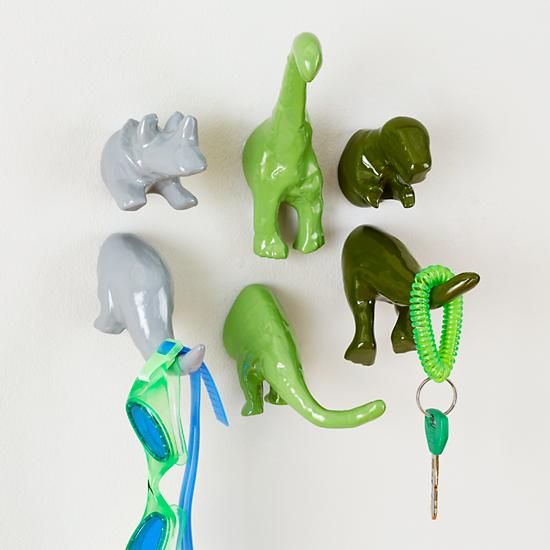 Tired of roaring about dropped jackets and bags? Land of Nod's cool dinosaur wall hooks add a bit of functional prehistoric fun to any kid's room.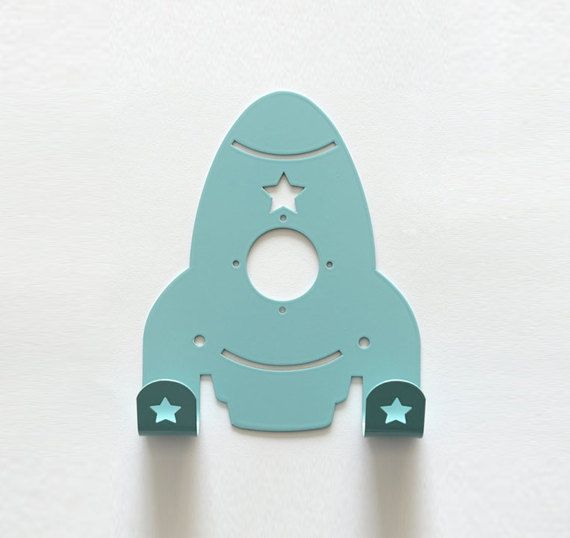 I'm loving Eina Design's clever retro spaceship coat rack hook which looks great even without anything hanging from it.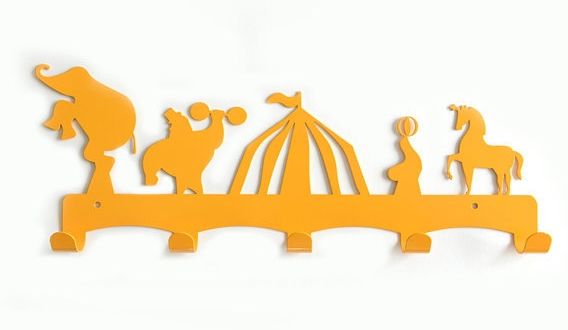 Also, if you like the look of her powder coated steel creations, check out her whimsical and detailed circus-themed coat hanger that's bound to be as strong as the little muscle man on hook #2.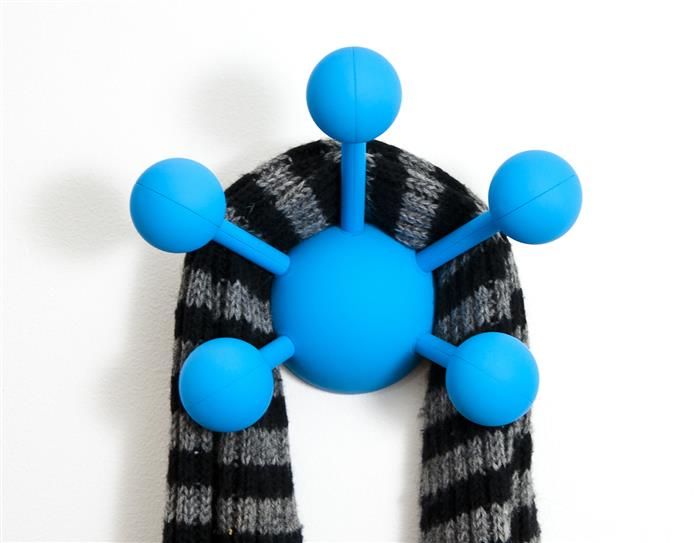 You don't need to love science class to love Isaac Krady Designs' Atom Coat Hook. Thankfully, this atom is oversized at about 6 inches wide with lots of nubby arms for hoodies, scarves and hats.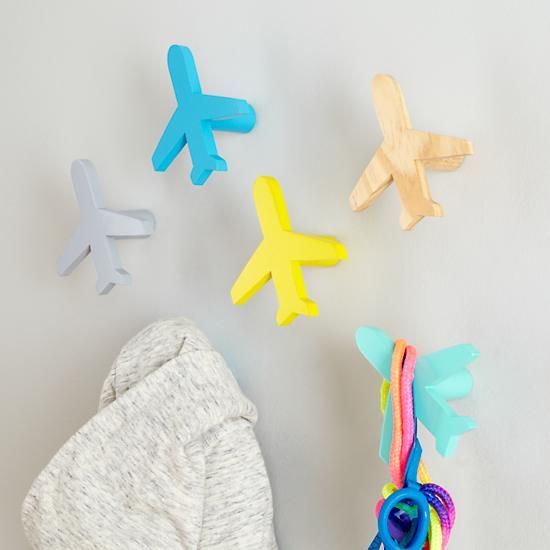 I adore these Land of Nod wooden airplane wall knobs will keep jackets and sweaters from being grounded. (Ha.) They'd be great in a nursery too.
Minimalist but oh-so-useful, Brooklyn's Frank Hooks offers six different cool wall hooks disguised as animals ready to hold anything from jackets to jewelry. Crafted in powdercoated steel and available in six different colors, my favorite is Frank the Rabbit, though Shane the Moose and Jenny the Hedgehog are pretty awesome too.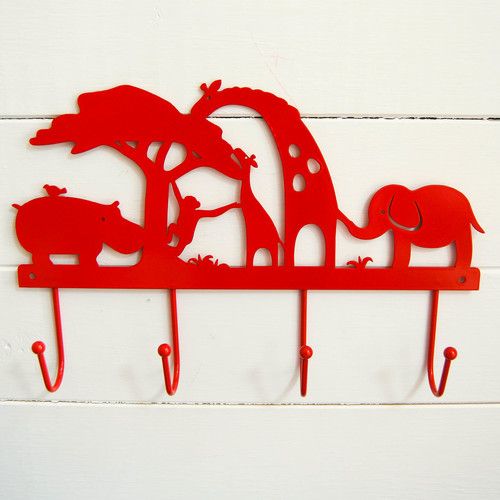 Even the bulkiest of winter coats won't cover up Lavish and Delight's adorable scene shown in their Safari Wall Hook. You'll have to import this one from the UK, but I would totally pay to bring it here.
Okay so I'm cheating, because it's not quite a wall hook. But I love Bell Manufacturing's US-made solid steel coat rack that I had to include it. It comes in ten fabulous colors and is strong enough to even handle those overstuffed backpacks. Hooray for great modern design that's functional, too.
Need even more organization? We've done lots of great posts on the subject: Just check out archives under Storage + Organization.