When I asked my friend at the park about her water bottle and she told me it was, and I quote, the best water bottle in the world, obviously I had to know more. She introduced me to S'well, a line of insulated water bottles that keep drinks cold without leaking or getting any condensation on the side.
CMP is an rstyle affiliate.
And it turns out I may be the last to know about them, since they were featured in our back to school guide this year as one of the coolest lunchbox accessories.
The first thing you'll notice is that S'well bottles are absolutely gorgeous. The bottles are available in finishes from a glittery shimmer, to an earthy (painted on) wood, to a clean solid satin and more, all in a ton of vibrant colors.  For extra fun, use a chalk ink pen to customize your bottle any way you like – like say, labeling your kid's bottle so it actually comes home?
But most important is how they work. I tested S'well's impressive claim that drinks stay cold inside for 24 hours and warm for 12 hours. I had my bottle out from morning until evening–in the hot summer sun at the playground for the entire afternoon, no less–and each sip stays as cold as the last. If that means no more swigs of gross warm water out of a stainless steel water bottle on a hot day, that's just fine with me.
S'well bottles really aren't just for water. If you can get used to the idea of drinking your warm drinks from a narrower bottle top (I have to admit, it's a bit of a strange feeling at first), a S'well bottle can hold coffee or tea, too. The top is wide enough for ice cubes, though, making it really ideal for cold drinks–or even wine, since a whole bottle of Pinot can fit in the 25 oz S'well. And should you have the interest, the bottle works with fizzy drinks, which means I can put my Soda Stream water into the bottle and not worry that it's going to explode.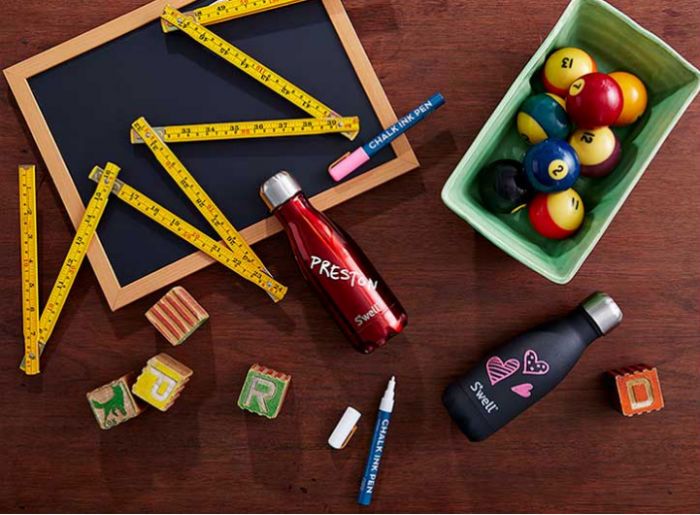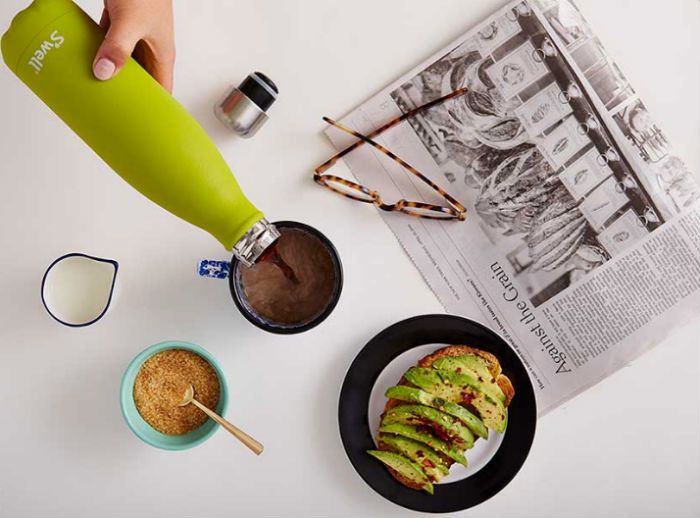 If you needed another reason to get ordering, a portion of the proceeds from each S'Well purchase goes to support WaterAid. I think my friend is right–it just may be the best water bottle in the world.
Get S'well insulated water bottles directly from S'well.