In the next installment of our Back to School Guide, we've rounded up some of the coolest lunch box accessories–always one of our favorite categories. We're not miracle workers or anything, but here's hoping they'll make you look forward to school lunch packing. Or at least, encourage your kids to gobble up everything you've so thoughtfully prepared.
Visit our most up to date back to school guide for 2019
All our picks have been editorially picked by our staff. There has been no compensation for picks. Cool Mom Picks is a reward style and Amazon affiliate and some picks may include affiliate links which you can click to support what we do.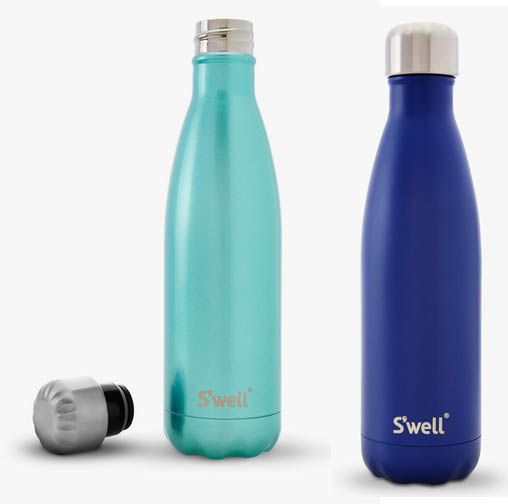 S'well 9 oz water bottles ($25, S'well)
One of our favorite new finds, these awesome bottles keep cold drinks cool for 24 hours and without condensation, which means no soggy, stinky lunch bags for you to unpack. They look fantastic, plus a portion of the proceeds supports the charitable foundation, WaterAid. (Pssst: They keep hot drinks at temperature for 12 hours, so snatch one up for yourself if you're tea or coffee-addicted like we are).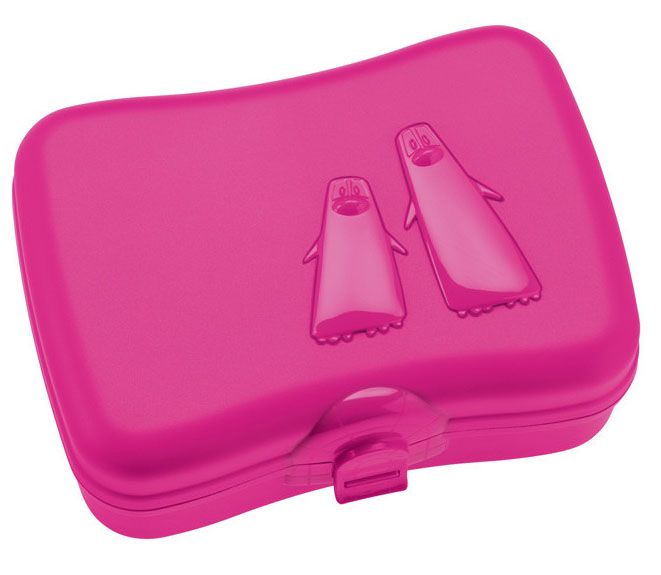 Koziol Pingpong sandwich box with cooler pack ($18.45, All+Modern)
The Pingpong sandwich comes with its own removable pack so you don't need to worry about playing Tetris with your cooler pack and the lunchbox. Been there all too often, trust us.
Handmade reusable cloth napkins ($8.95/12, Marley's Monsters)
While any cloth napkin or dishtowel will work in a kid's lunchbox, we smiled when we came across this fun Etsy shop which offers lots of great patterns at terrific prices. You can even mix and match so your kid can have a different one every day.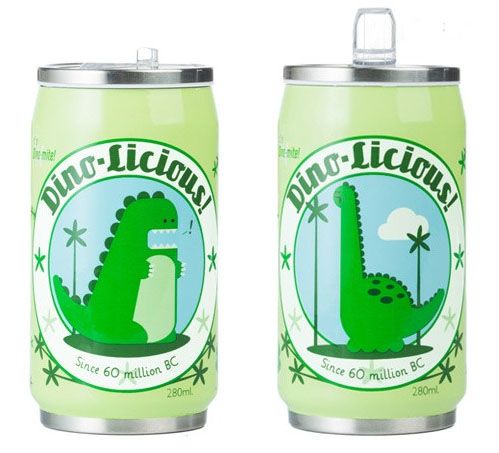 Vacuum insulated cozy cans ($22.50, Beatrix NY)
These look like soda cans and feel like soda cans, but they are actually reusable stainless steel drink containers for water, juice, you name it. Bubbles not included. [Get 15% off with code COOLMOM15 through 8/31]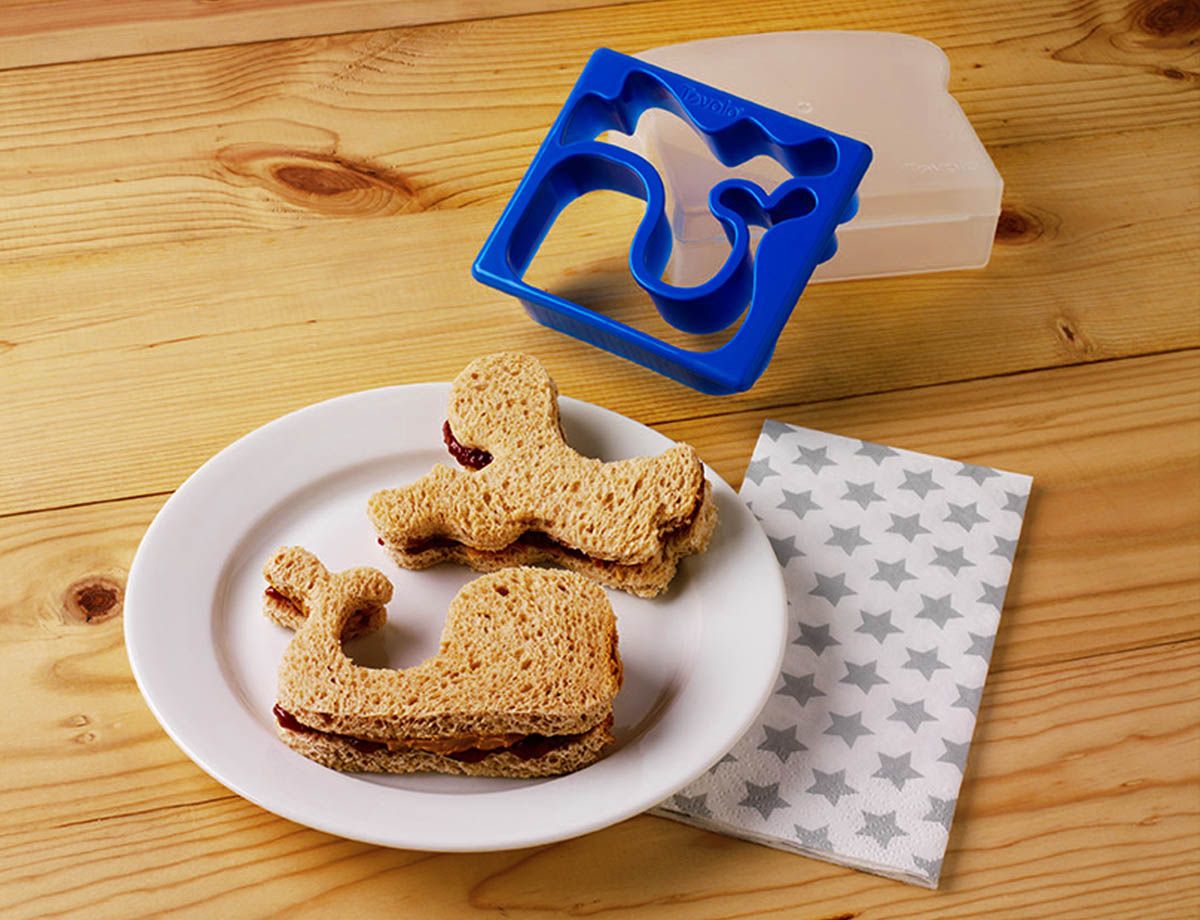 Tovolo sandwich shapers ($7.18, Amazon)
We don't completely understand it but somehow sandwiches are much tastier when they are cut into cool shapes. The cutters from Tovolo come in all different designs while still keeping most of the sandwich in the box – in fact, feel free to pack the crust too and let kids separate the pieces, puzzle style.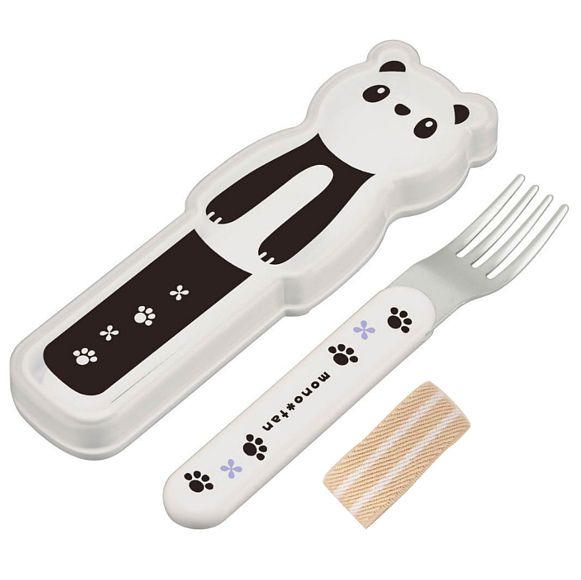 Panda fork set ($8.50, My Sweet Muffin)
Ditch the plastic utensils and pack this adorable fork set instead, that we recently featured as one of our favorite panda-themed picks for back to school time. What kid could refuse to eat their lunch with a sweet Ailuropoda melanoleuca staring back at them?
Lunchbots Multi-Compartment Bento ($20.99, Lunchbots)
Since we discovered Lunchbots and their wonderfully no-fuss, easy-clean, stainless bento boxes, it's been great seeing how they improve them each year. Now they have cases with up to 4 compartments,  perfect for kids who don't want anything touching. You know what we mean. The snap-on plastic covers in all sorts of bright colors keep things fun.
Squeezems reusable squeeze pouches ($6.99, BooginHead)
These reusable pouches are an eco-friendly, and more economical way to pack single servings of yogurt, squeezed fruit, or fruit and veggie smoothies, which is why we're forgiving the big logo stamped onto the flip side.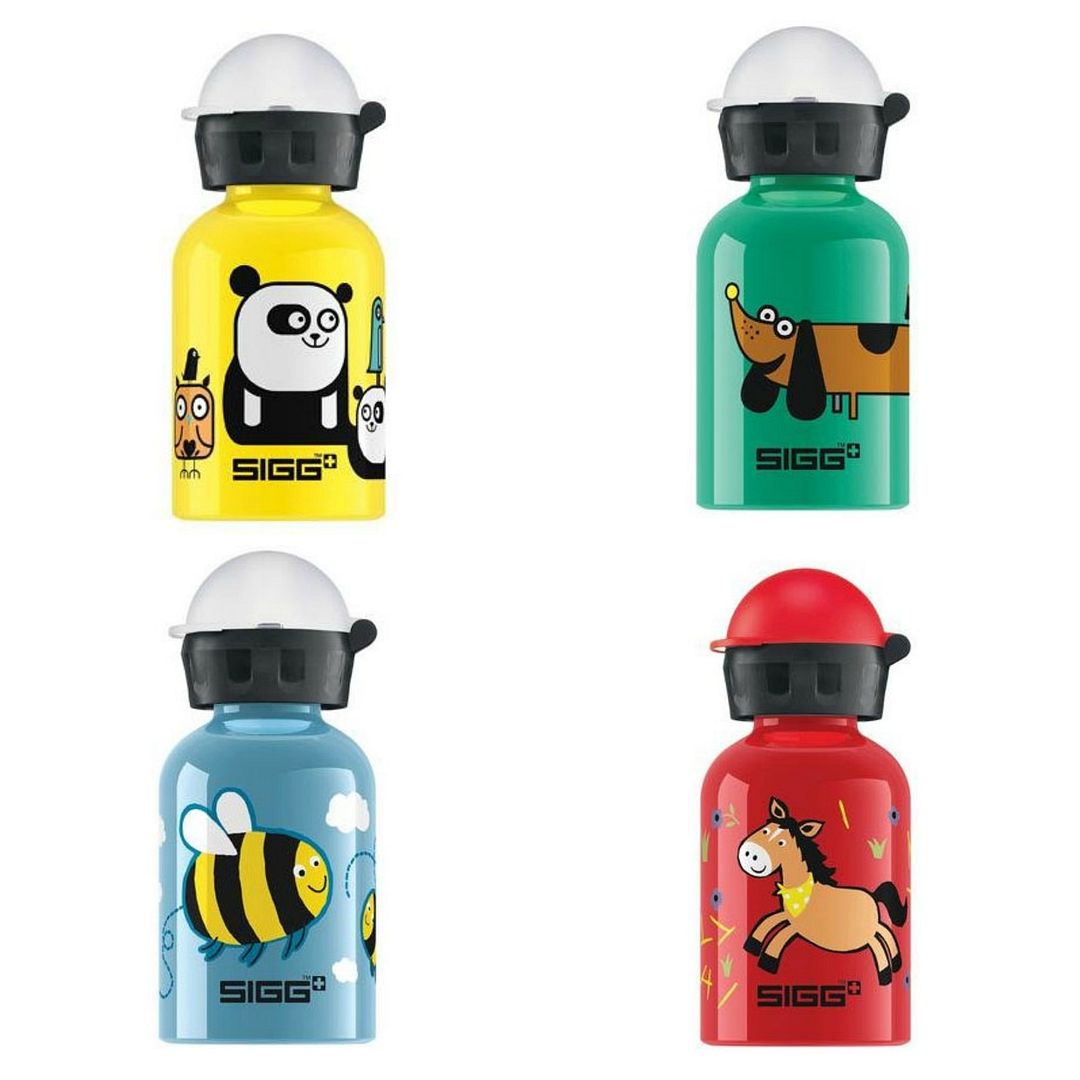 SIGG mini water bottles ($17.99, diapers.com)
We're longtime fans of SIGG bottles, and their minis are perfect for little hands and lunch boxes. They don't leak, and we love that kids can actually open and close them all on their own, which is important when you're not  there to do it for them. If you're looking for a larger size, check out the SIGG travel series we recently found which our older kids say are "very cool."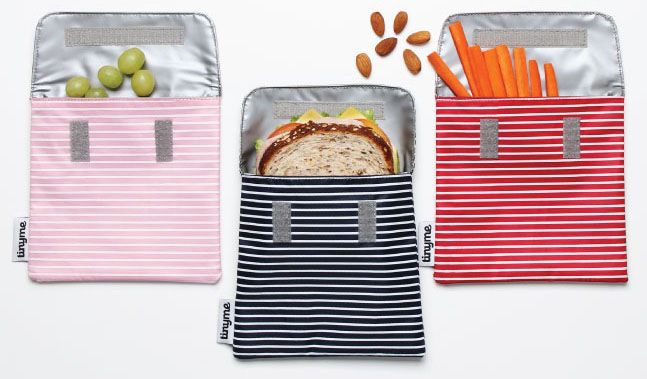 Reusable sandwich bags ($10, TinyMe)
Reusable sandwich bags are such a smart way to pack an eco-friendlier lunch. These bold stripe-y versions from TinyMe make us happy, and kids won't outgrow the classic design as they get older.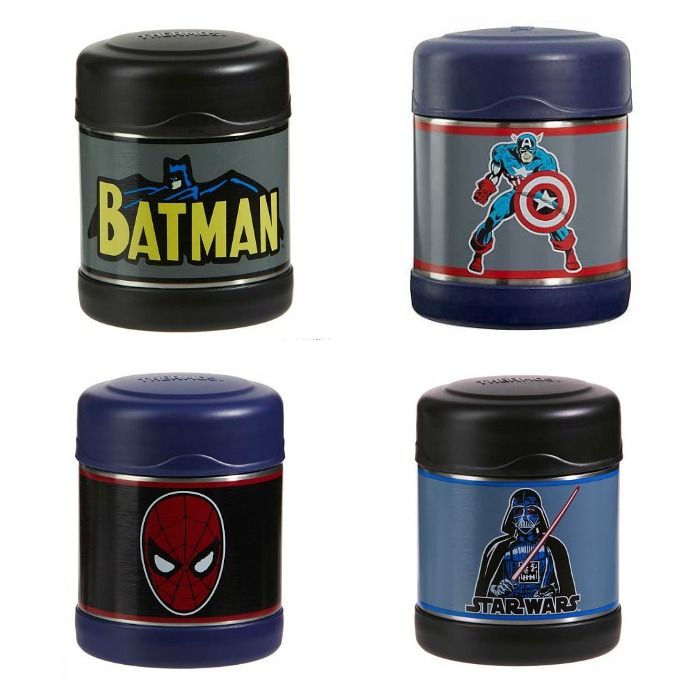 Superhero Thermoses ($19.50, PBK)
For kids who want a hot lunch (or parents who want an easy way to get rid of leftovers), these insulated Superhero containers by Thermos are so fun. And just the right serving size for little stomachs.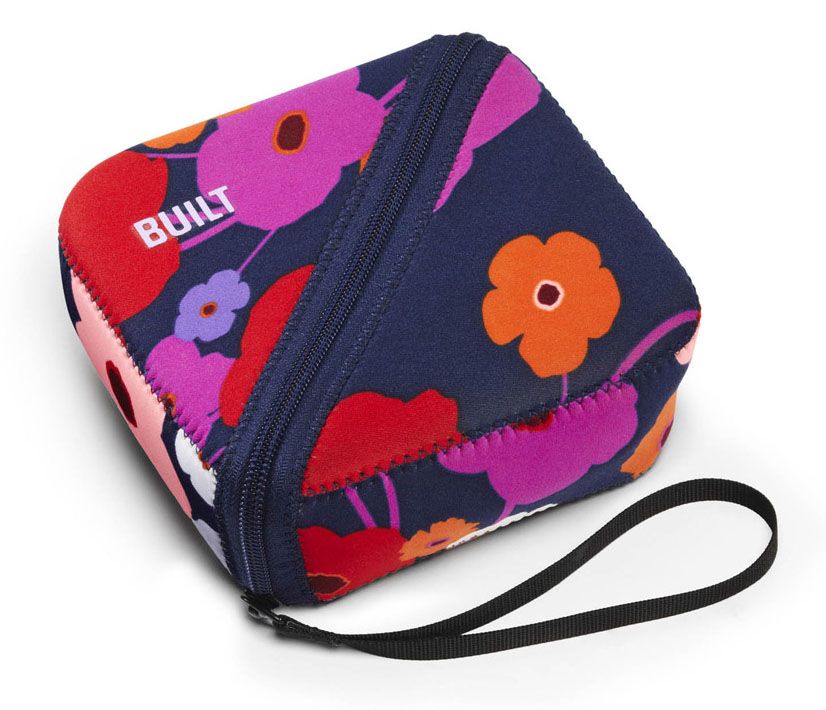 Neoprene bento sandwich box ($16.99, Built NY)
For just a simple sandwich or snack, or maybe a little of both, the insulated sandwich boxes from Built NY are the perfect size for kids–or adults–of any age, with the fun neoprene cover, a wristlet, and a BPA-free box inside.
Other 2014 Back to School Guide posts:
The coolest preschool backpacks
The coolest backpacks and bags for big kids
The coolest lunch boxes and lunch bags
The coolest back to school printables
The coolest school supplies