I'm taking a stand: No more seasonal cookie cutters for a single use. If I can't use the cookie cutter for multiple purposes I'm not buying it, and I don't think you should either. Now we just have to figure out how to use the pile of cookie cutters that we already have! With Halloween coming up, I found seven easy, delicious ways to use your pumpkin-shaped Halloween cookie cutters. Now you just have to find them in that junk drawer.
PS: If you don't already own pumpkin-shaped Halloween cookie cutters, now you can officially buy a set. You're welcome.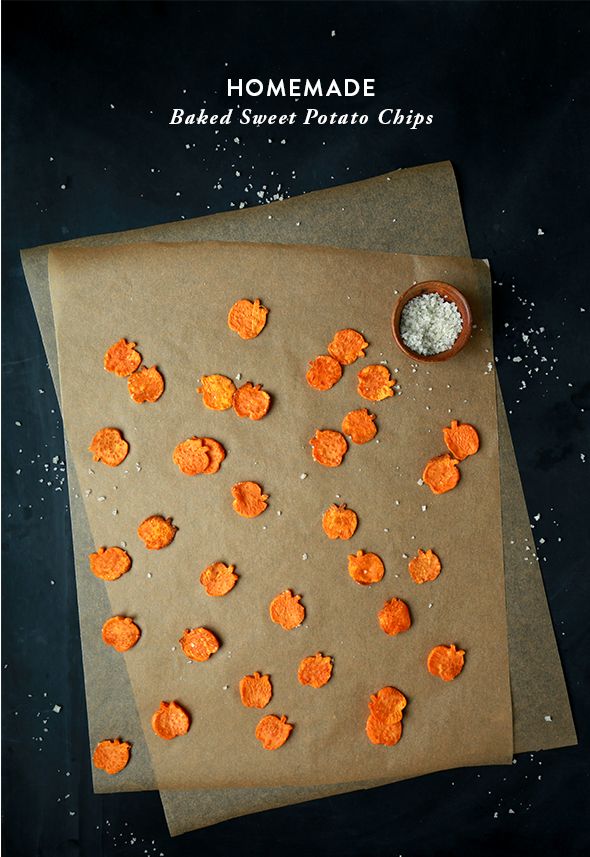 These homemade Baked Sweet Potato Chips (pictured above and top) from Say Yes are my favorite way to use my pumpkin-shaped cookie cutters. Halloween cookies are good (wait to see the ones below!), but these chips can be packed in a bento box, served as a snack or even as part of a healthy Halloween dinner. I love that!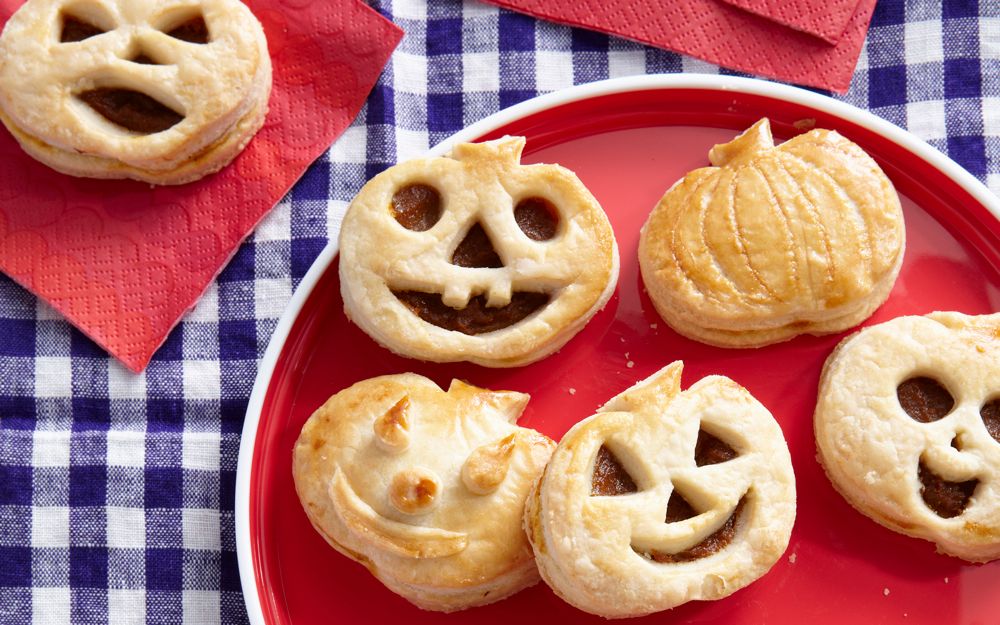 A pumpkin shape calls for a pumpkin pie! These Pumpkin Pie Pop-Tarts from Weelicious make a great Halloween treat or, really, an anytime fall dessert. So easy and delicious.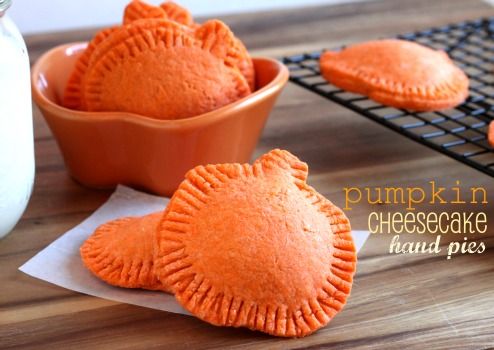 These Pumpkin Cheesecake Hand Pies using Halloween cookie cutters from Created By Diane are similar to the pop tarts from Weelicious, but with a festive orange dough and a cream cheese version of pumpkin pie filling. They look super tasty and will freeze more easily without the eyes and mouth cut out for you make-ahead types.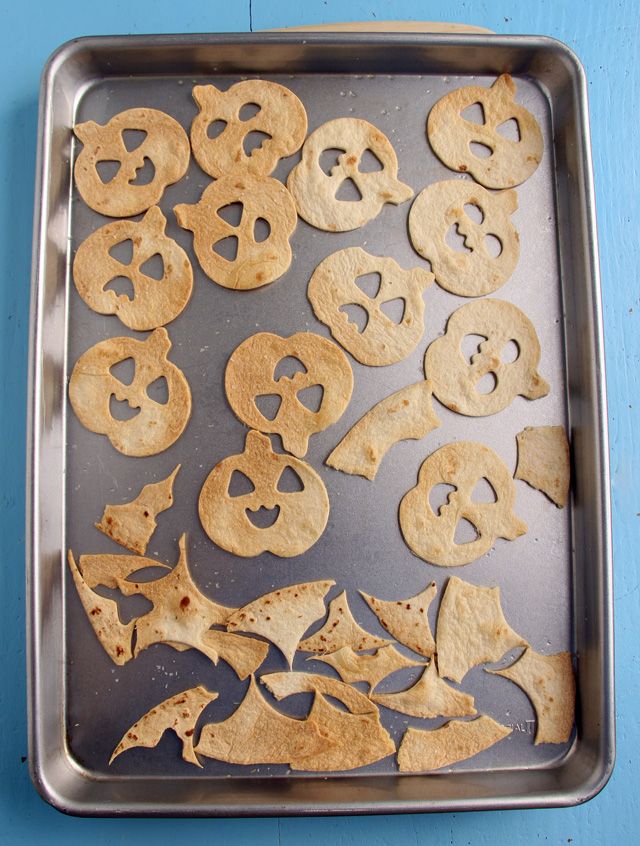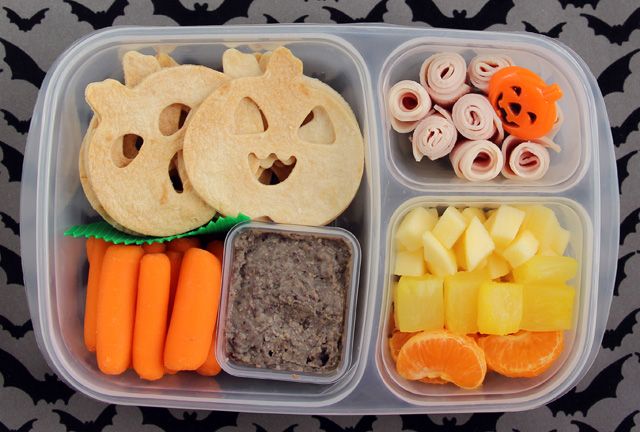 Get in the Halloween spirit and ditch the bag of store-bought tortilla chips for these homemade Jack-o-Lantern Tortilla Chips made with Halloween cookie cutters from Modern Parents Messy Kids. They are super simple and I love how Steph uses them to pack an adorable Halloween bento box.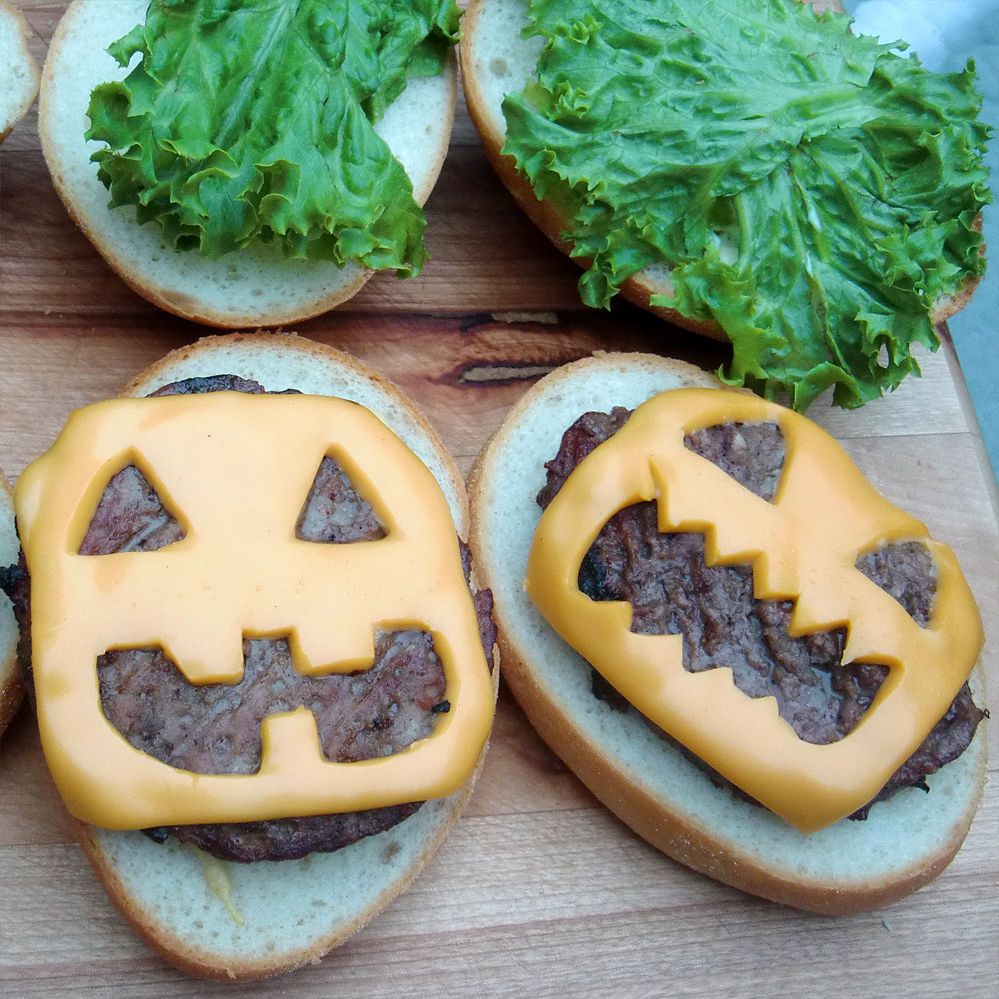 Figuring out what to make for Halloween dinner is always a chore. I want something fast, easy and, most importantly, filling enough to fuel a night of trick-or-treating. These Halloween Cheeseburgers that we spotted on Instructables are just right and super fun, too.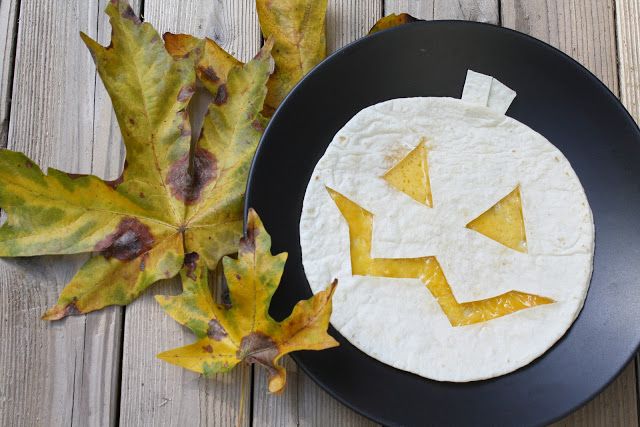 These Jack-o-Lantern Quesadillas found on eYe likes food are another good Halloween dinner option. Like the burgers, they're quick and easy. You can also customize them for your family: Add black beans, leftover chicken, or even slices of ham for extra protein. Because maybe that will keep the kids from eating too much candy? Ha!
Last, but never least: Halloween cookies. I know I said that we were thinking beyond the cookie box, but that's why you bought those pumpkin-shaped Halloween cookie cutters in the first place, right? We can't get enough of these ambitious Painted Pumpkin Cookies using Halloween cookie cutters from Glorious Treats. We found them two Halloweens ago and love them as much today as we did back then. Gorgeous!
Remember to buy your Halloween cookie cutters! And, visit our archives for more holiday recipes.