Pumpkin decorating might be my kids' favorite part of Halloween–second only to gorging on candy, of course. So I've been on the lookout for new and different ways to dress up our pumpkins this year, and in addition to last year's round up of awesome no-carve Halloween pumpkin decorating ideas, I found a bunch of new, very fun,  no-carve pumpkin decorating ideas that I really love. Hope you can put them to good use!
These painted mini pumpkins at Studio DIY (above) look so much like frosted donuts that you may need to remind the kids not to take a bite. They aren't very labor intensive, so you could go with real pumpkins, but if you'd rather keep them for next year, grab some faux pumpkins instead.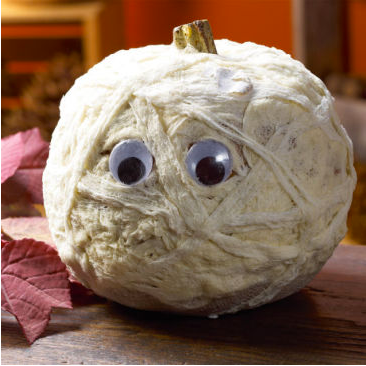 Another guaranteed kid favorite is this glow in the dark mummy pumpkin from Michael's which uses Mod Podge, cheesecloth, and googly eyes. I love how it's equally decorative during the day and at night. Again, you can use either real or faux pumpkins, but since there's more work involved here, I'd be inclined to go faux.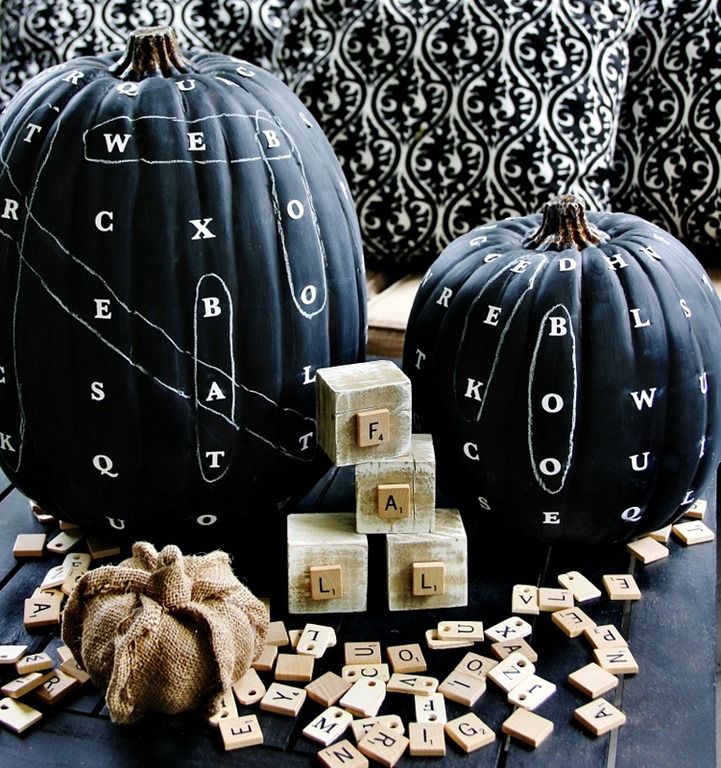 For the word nerds, I adore this chalkboard-painted pumpkin which doubles as a spooky word search game. Don't they look amazing? The instructions from Thistlewood Farms are simple and straightforward, but the results are super impressive. Such a cool classroom activity or party decoration, and it's also a good way to use up leftover bits of sidewalk chalk from summer.
Related: 9 easy no-carve pumpkin decorating ideas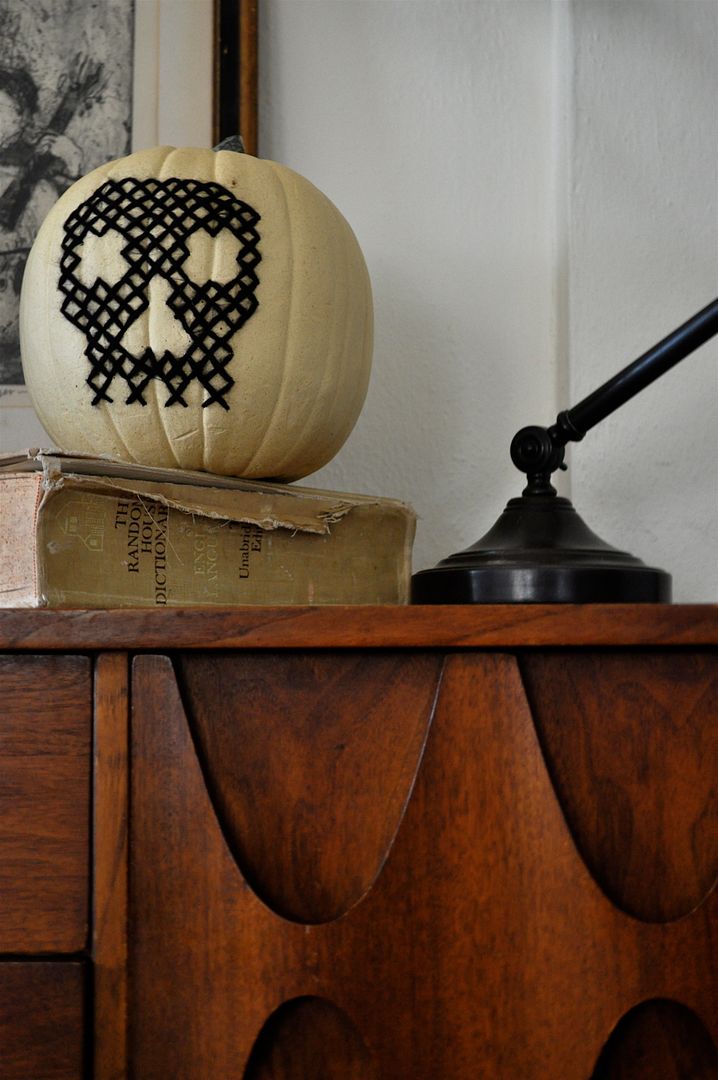 Get an extra dose of crafty goodness with these painted, no-carve cross-stitch pumpkins. Paint a faux pumpkin — you could go with a real one, but I don't think it's worth the additional mess–poke holes in a grid pattern, and then cross-stitch a design following the directions from Elise Marley. Skulls, bats, and ghosts are cool, but I think you could have a big winner using Minecraft-inspired designs too. All those blocky pixels are perfect for cross-stitch.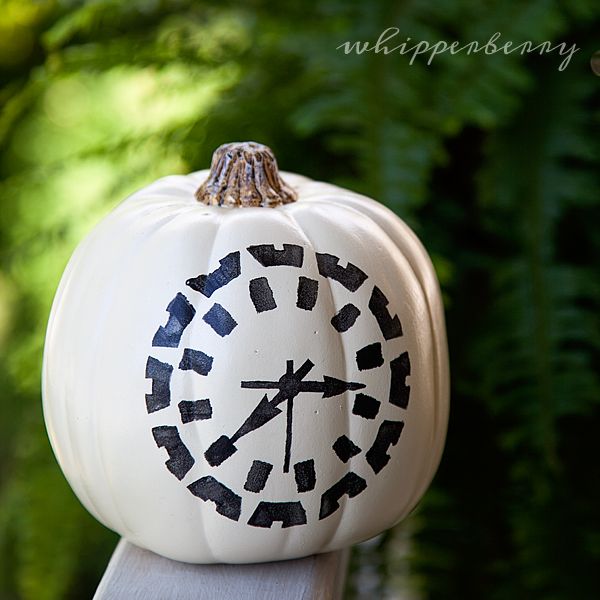 This no-carve pumpkin clock from Whipperberry sounds like it was pretty time-consuming (ha), but the finished product looks so cool. I'd definitely refer to the technique suggestions if you want yours to come out like this. What I really like about it is that it's a fun decor option well beyond Halloween, especially for a more rustic scheme.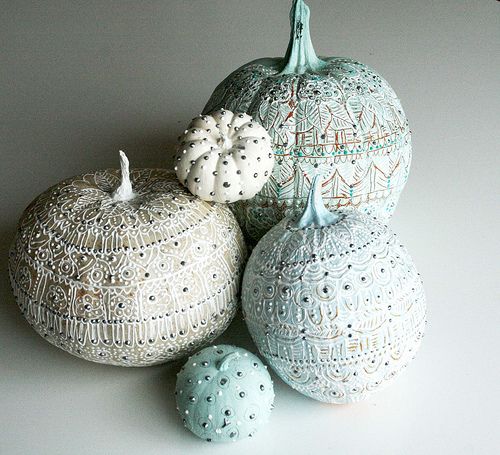 Okay, if you're a crafting maven and want something a little more whoa, check out these beautifully detailed painted faux pumpkins by Alisa Burke which look like those exquisite glass Christmas ornaments that my cats always break. Fortunately, these are much sturdier. I'd probably try the same paint recommended on Whipperberry for the first full coat since it seems to have a great smooth finish, but I love the idea of using fabric paint for all the embellishments, particularly in the metallic colors.
Or better–would someone else make these for me? Please?
Try your hand at more holiday crafts. We've got lots in our archives!