All of my kids' birthdays are milestone birthdays in my eyes, though I'm not always so good at remembering the details of each passing year other than maybe the cake we served at the party. Hey, I really like cake. But with Sticky Bellies' new personalized birthday poster, I can capture that special moment in time a lot more effectively than my memory seems able to do.
The Birthday Poster is a large 2'x3′ matte paper poster that you customize with markers, glitter, stickers, or anything else that helps personalize this special work of art. Even a black Sharpie and your best handwriting would result in a pretty cool-looking poster. Created by Sticky Bellies, whose clever adhesive milestone stickers make documenting a pregnancy or baby's first year so easy, this poster is a great way to remember each birthday for our rapidly growing-up kids.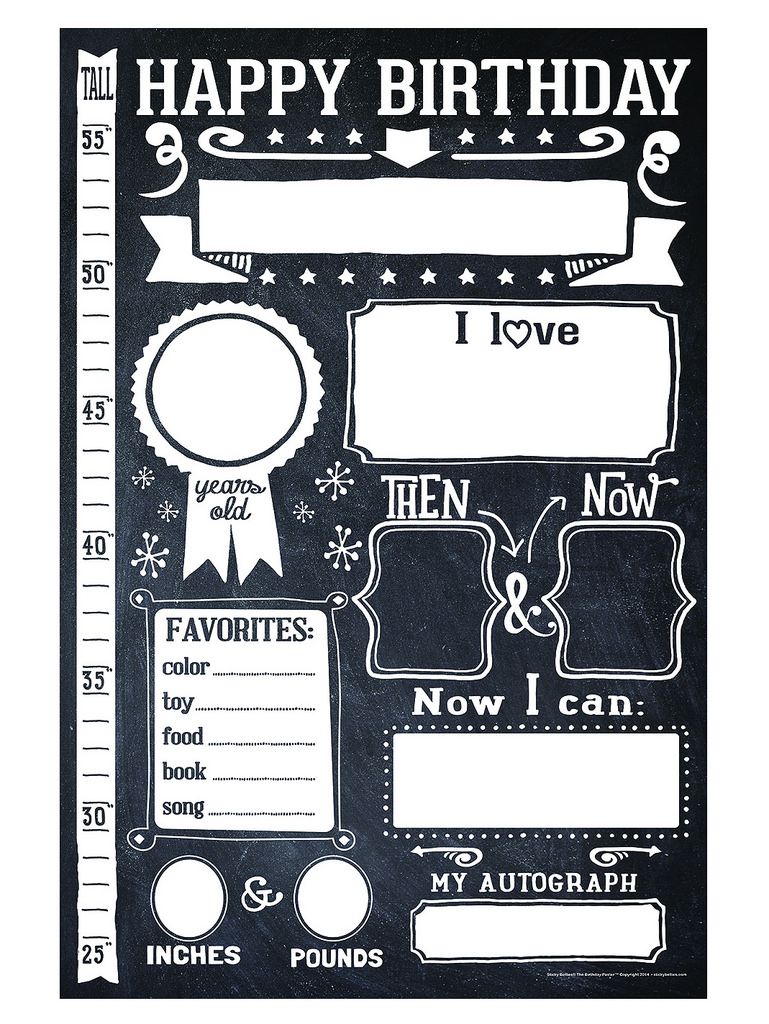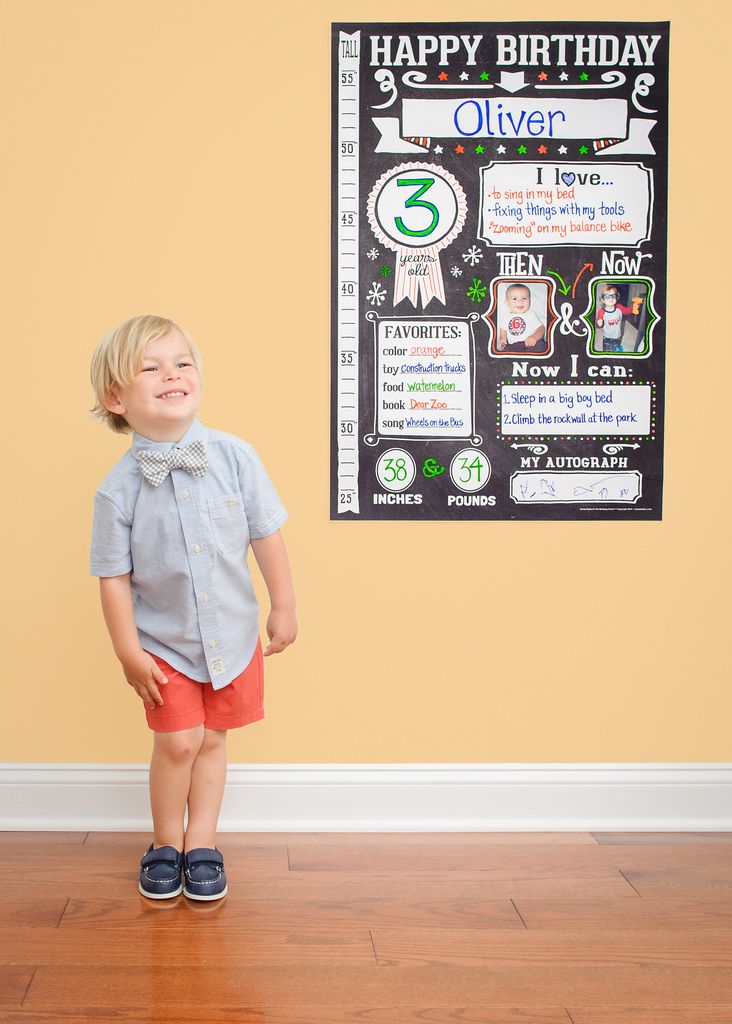 With spots for height and weight, as well as empty frames for "then" and "now" photos, you can really see how much your child has grown. Plus there is plenty of space for fun details like their favorite color, food, toy, and things they like to do as well as any big accomplishments during the previous year like finally using the potty or riding a bike. And get ready for lots of "Awwwws" years from now when you see how they signed their autograph at the bottom.
Don't forget to nab a photo of the birthday child standing next to the ruler on the side of the poster. And if you buy a new poster each year, you'll end up with a series of photos and posters that will end up being much more memorable than the cake.
You'll find Sticky Bellies' The Birthday Poster at their online shop for $19. 
And for that special first year, don't miss our roundup of 6 creative ways to document baby's first year in photos. Sticky Bellies' milestone stickers make this a lot easier to do too.