On a recent trip to Venice Beach, I wandered through skate shops and hung out at the skatepark. What can I say — I'm still a skatebetty at heart, even at my age. But unlike the old days when bumper stickers proclaimed Skateboarding is not a crime!, skateboarding has gone mainstream, which makes a skateboard a pretty rad holiday gift for just about any kid.
Here are two cool models I got a chance to check out, and why I think each one could be a cool gift this year.
First there's Sunset Skateboards, which was started by two California skaters who'd been reminiscing about a polycarbonate deck they'd built back in the day. With that original design in mind, now they design and create lots of different polycarbonate decks, with cool LED wheels to mix and match. Or build your own board, where you can choose the color of your deck and wheels.
The plastic decks include UV inhibitors to help them stand up to the elements and retain their brilliant colors. Those LED wheels are pretty brilliant too, and they'll stay that way for up to 100,000 hours. And because these boards are designed by skaters, all the components are top notch and built for riding.
My daughter brought her Sunset Alien to cruise the Venice boardwalk, and she fit right in with the rest of the kids and adults riding there., which I have to admit made me pretty proud.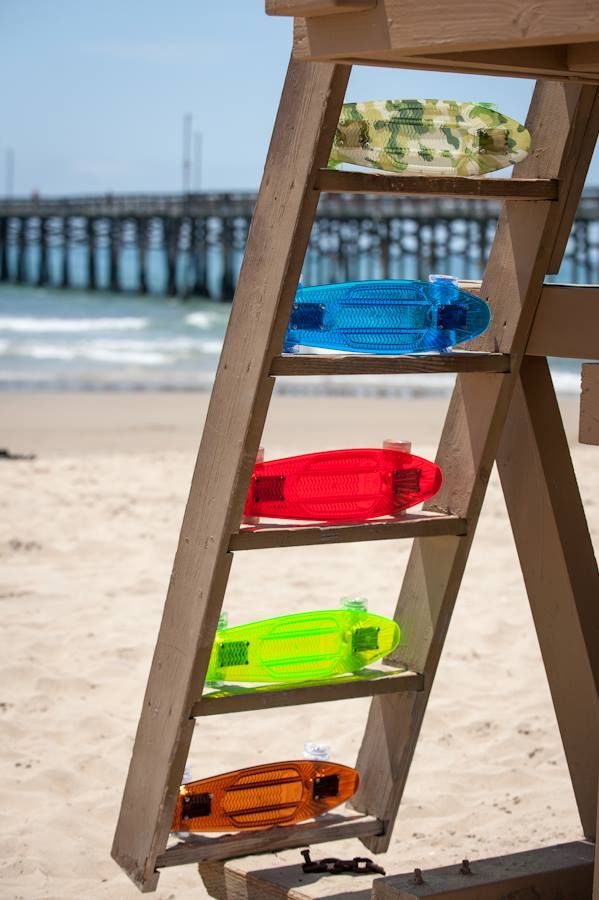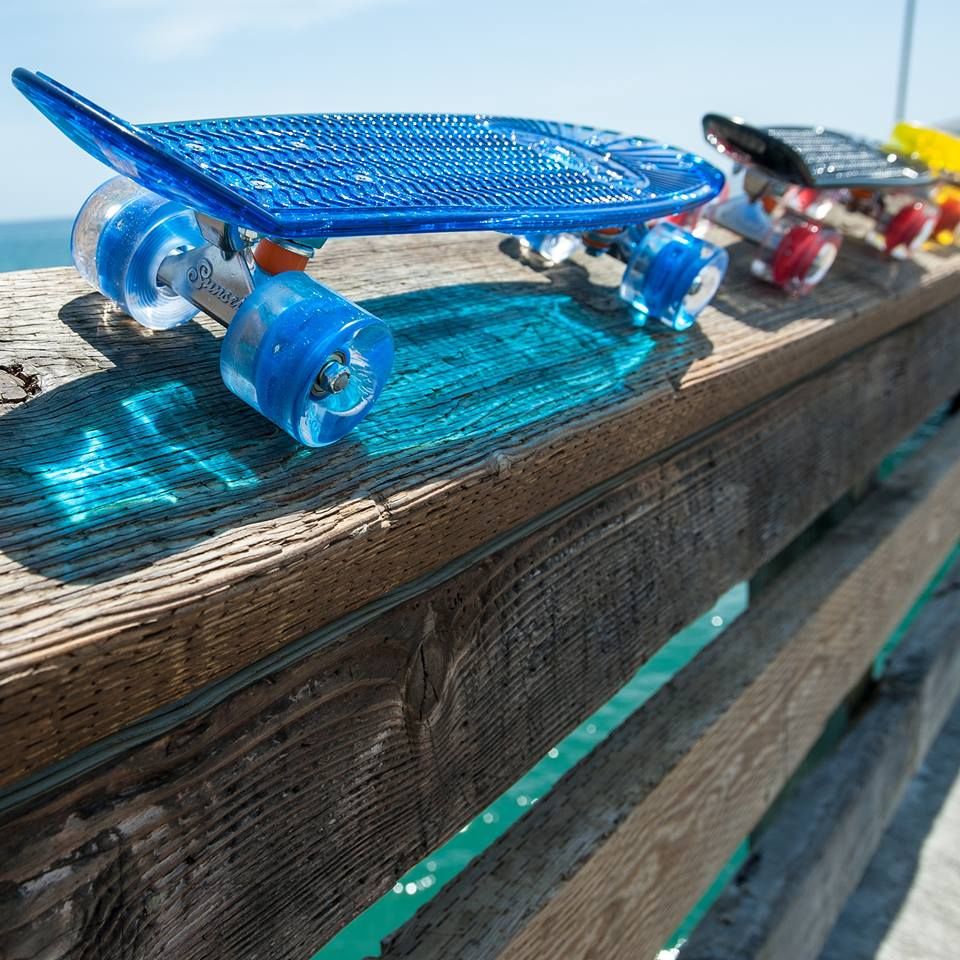 Bottom line: Sunset Skateboards are ideal for kids who are more likely to use a skateboard as a mode of transportation, rather than riding bowls and grinding handrails. Because they are smaller than a classic wood deck, they're also a good fit for younger kids who are just starting out.
Next, there's Arbor Collective which has been around since 1995, making high quality skateboards from sustainable sources, and featuring the work of local artists. Unlike the brash, often harsh graphics of the 1980's, Arbor Collective decks are still edgy, but truly works of art.
I'd buy these decks just to hang on the wall. But don't be fooled. I saw Arbor skateboards in action at the Venice Skatepark, and they are built to ride. In fact, I saw the guy I'd chatted with at the Arbor shop the evening before, and he was ripping up that pool.
Another great reason to consider Arbor Collective is how the company gives back. Not only are they committed to using sustainable materials and even offer a line of bamboo skateboards, they have a whole do-good initiative dubbed Returning Roots. Arbor works with Hawaiian Legacy Forests to help restore forest ecosystems, and they partner with three other amazing non-profits too.
Bottom line: Arbor Collective skateboards are a look-good, feel-good, do-good option for more advanced skaters, especially those who want to hit up the local skatepark. They've got plenty of different shapes and designs to meet any skater's needs, and the artwork is out of this world.
Find more cool holiday gifts in our gift guide.