With so many iconic Easter candies to buy, Easter brunch recipe to make, and fancy Easter cakes to bake, it's easy to forget how simple it can be to make DIY Easter treats. So I've put together a few that I love. These special sweets are such a nice way to add a homemade touch to your holiday without taking up a whole lot of your time. This way, there's more time for egg hunting, Easter brunching, or just hanging out with the kids instead.
Related: DIY Easter Cake Pops almost too cute to eat. Almost.
Jordan almonds are a staple filler in my Easter baskets. This super simple project for Jordan Almond Bluebirds (above) at Sweet Sugar Belle turns them from filler candy to special treat in no time. In addition to baby blue Jordan Almonds, which you can order online from our affiliate Amazon or find at a local candy store, this recipe calls for a quick batch of 20-second icing in two colors. Looks easy enough but, for an even shorter shortcut, you can order ready-made icing writers instead and make those cute little birdie faces.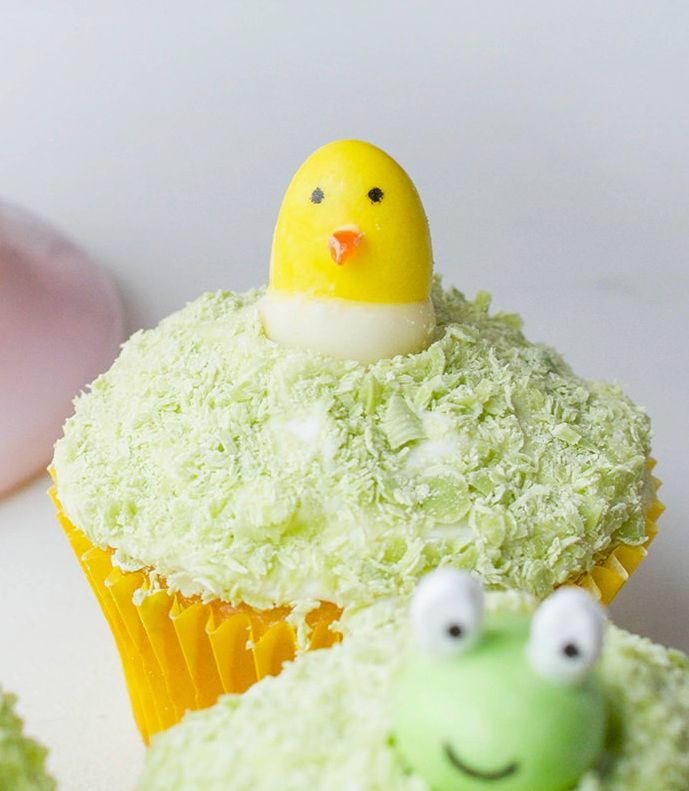 At Handmade Charlotte, Erin shared how she makes adorable creatures using Jordan almonds, then uses them to top these Easter Candy Critter Cupcakes. Instead of icing, Erin's creatures are made with candy melts, jelly beans, mini marshmallows, and a black food coloring pen. I'm loving her approach because, if you ask me, using candy to make lots more candy is very much in the spirit of Easter. There's also a bunny metaphor in there.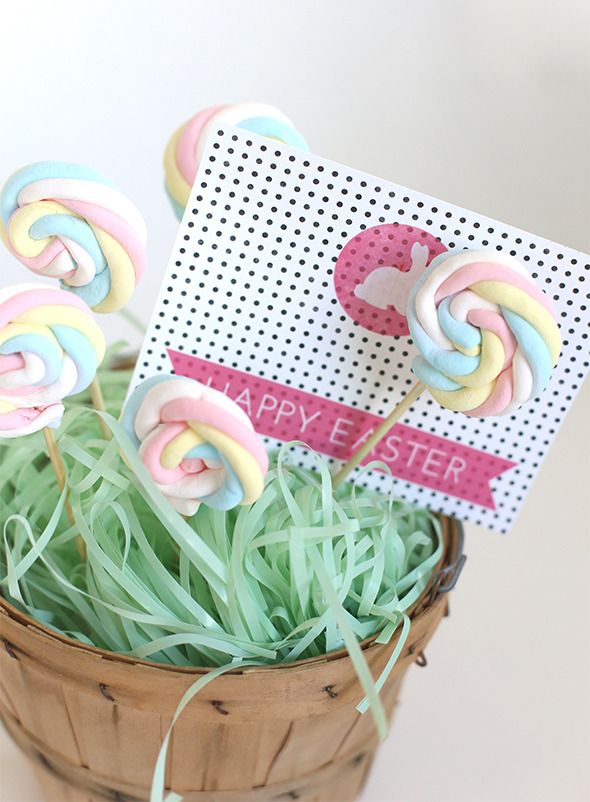 I love these easy Easter Marshmallow Pops so much that I just might find myself making them throughout the year. These are perfect for Easter baskets, but wouldn't they also make an awesome birthday party treat or yummy playdate craft? Liz at Say Yes has all the delicious details.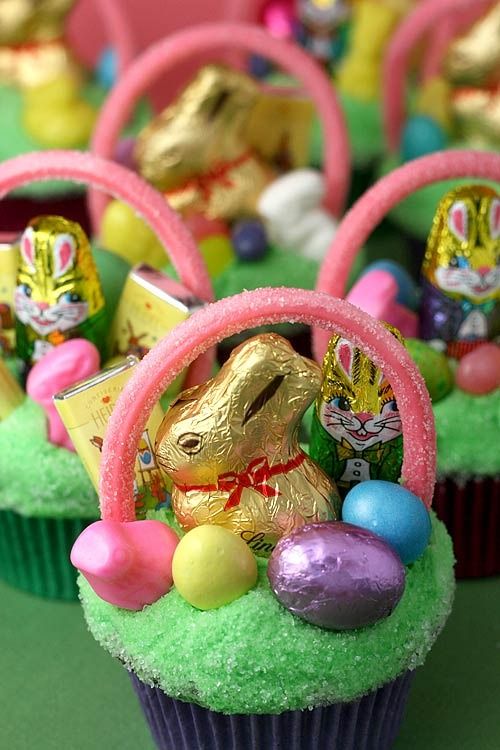 If you skip the Easter basket all together, you can and turn cupcakes into their own baskets with these adorable Easter Basket Cupcakes from Bakerella. This Easter treat idea is so simple! No fancy icing tricks to master at all. You can even go semi-homemade with store bought cupcakes, then doctor them with your own sanding sugar and candy toppings.
Related: 6 cool cakes for Easter that are easier than they look.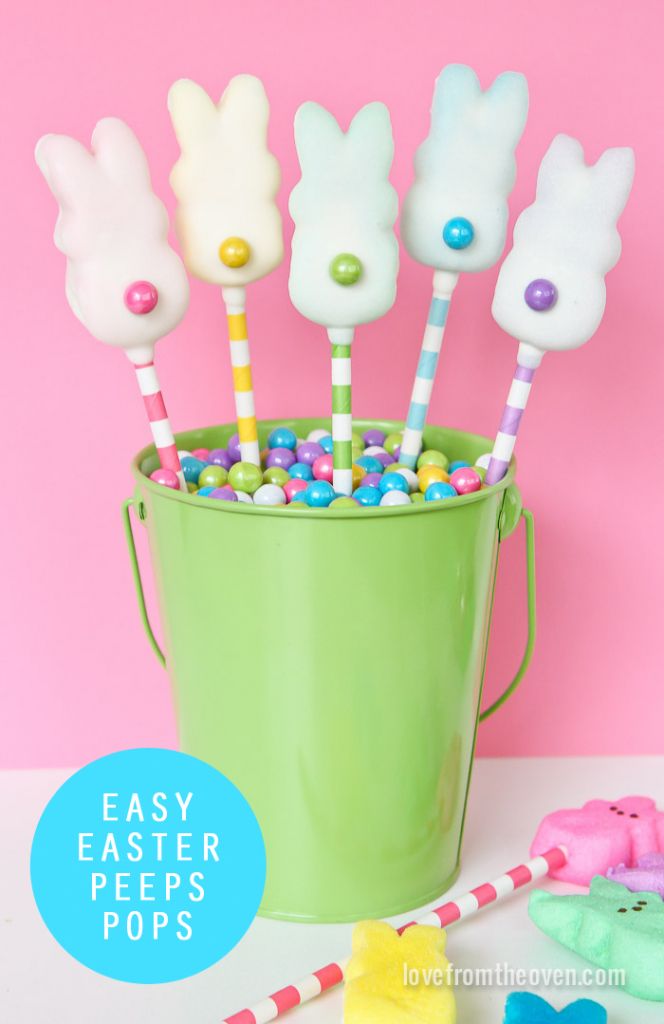 I admit that the last thing that Peeps need is added chocolate, but it is impossible to resist these easy Easter Peeps Pops from Love From the Oven. They are ridiculously charming and probably the easiest way to make Easter basket pops that actually look like the Easter bunny. Besides, what kid doesn't like a little chocolate with their ridiculously sweet, candy-colored marshmallows, especially on Easter? That goes for you grown-up kids, too.